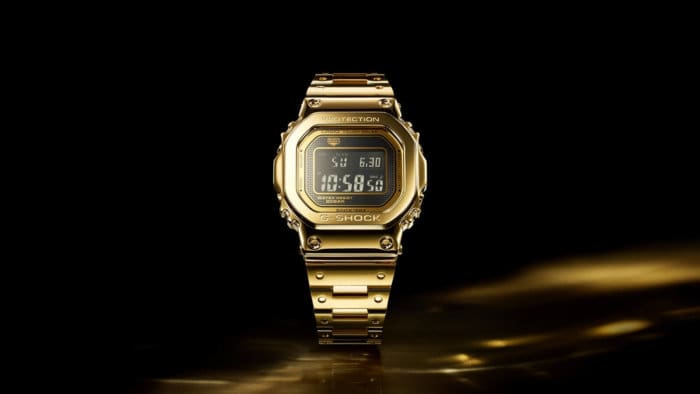 We're a little late in reporting this, hopefully not too late for those who have $70,000 burning a hole in their pockets, but we just noticed that Casio is offering sales of the 18-karat solid gold G-Shock G-D5000-9 (a.k.a. G-D5000-9JR) to customers in four countries in addition to Japan. An official English-language page for the G-D5000-9 is live at world.g-shock.com.
We previously reported that pre-orders for the watch would begin on 15 May 2019 in Japan and it turns out that Casio also started accepting pre-orders at that time in Hong Kong, Singapore, Taiwan, and the United Arab Emirates. Each country has one or two stores accepting the pre-orders and the list of stores can be viewed here, with the UAE store coming soon. The price (which is 7,700,000 JPY in Japan) is not listed on the website and those interested should inquire at the appropriate store. It appears that these four countries and Japan are the only places where the watch will be available, as the website states "Apart from below stockists, there is no plan for the sales overseas." The G-D5000-9 is limited to 35 units worldwide.
Update: The United States is also receiving two watches and a raffle will be held to select two buyers.