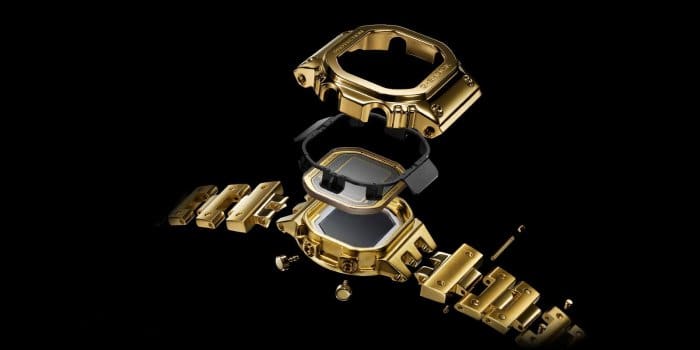 Casio is reportedly making two 18-karat gold G-Shock G-D5000-9 watches available for sale in the United States. A raffle will be held for interested buyers to purchase one of the watches, with two winners to be selected in June 2019. The raffle entry is available at the following retailers in America:
Feldmar Watch Company (Los Angeles, CA)
Hamilton Jewelers (Palm Beach, FL)
Hyde Park Jewelers (Denver, CO)
James Free Jewelers (Dayton, OH)
Tapper's Diamonds & Fine Jewelry (West Bloomfield, MI)
Timeless Luxury Watches (Plano, TX)
Tourneau (New York, NY)
Update: Casio America released more information about the U.S. release and the raffle to select buyers. The watch has a list price of $70,000 in the U.S. Raffle entries close on May 31, 2019, with two buyers to be chosen in June 2019. Shipment will begin globally in December 2019 and fulfillment will be completed by November 2021.
The solar-powered G-Shock G-D5000-9 is limited to 35 pieces worldwide and features a case, bezel, and band made of 18-karat gold. Outside of Japan, pre-orders are also available in Hong Kong, Singapore, Taiwan, and the United Arab Emirates.
Source: hypebeast.com