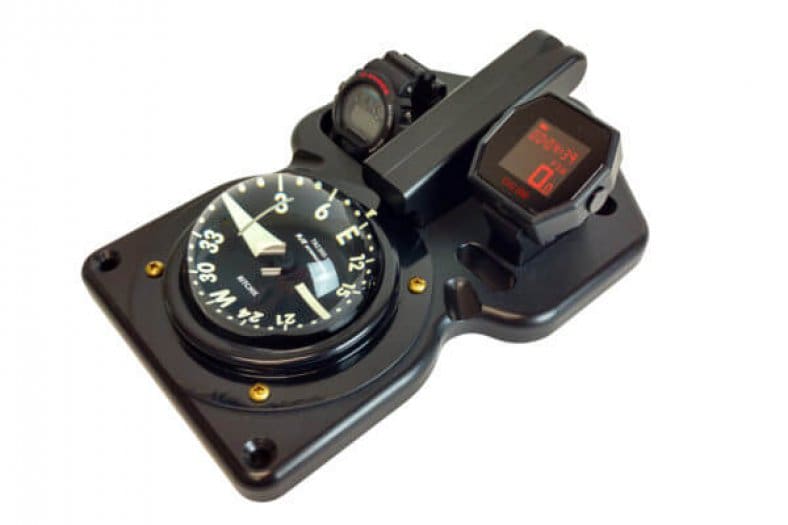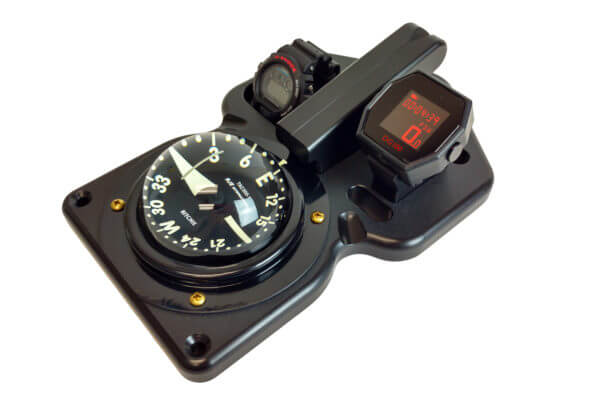 A recent article at Spanish fan site Zona Casio brought our attention to the TAC-300 Combat Swim Board, which includes a G-Shock watch as part of its navigation tools. We previously wrote about how the G-Shock DW-6600 was issued to Navy SEALs, but this is our first time seeing the TAC-300, which was used by Navy SEALs and other military units around the world.
According to the manufacturer RJE International, "The TAC-300 is the latest in the TAC series of diver navigation designed for the U.S. Navy SEALS." The Zona Casio article also references an equipment request for the TAC-300 by the Brazilian Ministry of Defense.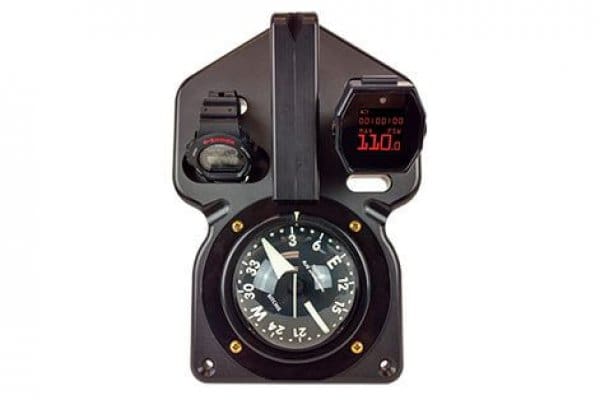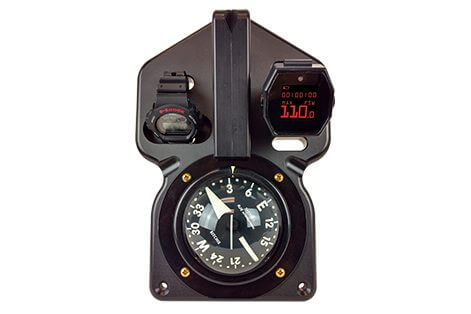 The TAC-300 is a diver navigation platform with an illuminated underwater compass, a DG100 digital depth gauge and timer, and a dive "chronometer" which is the G-Shock part. The official page shows the TAC-300 with a G-Shock DW-6900. The official specifications don't list the G-Shock model, only "Casio G-Shock Watch with Lap Timer."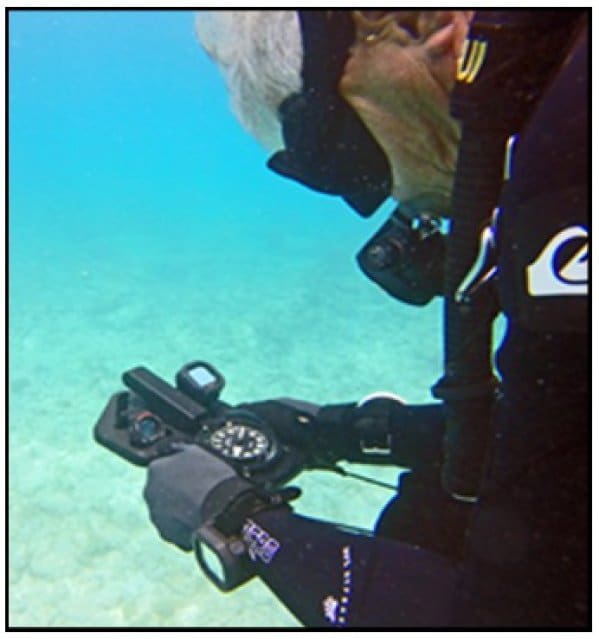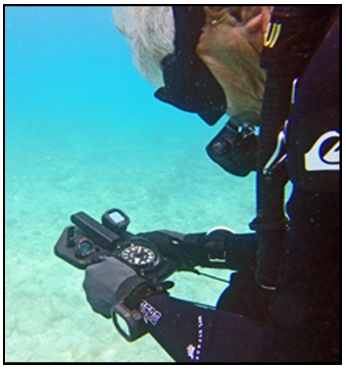 There isn't any information available about the history of the TAC-300. In some images on other retailer pages, it is paired with a DW-6600 (discontinued in 2010), which was the first G-Shock with the EL backlight. The EL backlight with afterglow, large front light button, and reliable 200-meter water resistance made the DW-6600 an ideal choice for diving applications like this. Navy SEALs being issued the DW-6600 may have been related related to this swim board integration. (There was also a TAC-100 and TAC-200.) We don't know if Navy SEALs or other special forces units are still using the TAC-300 these days, but it appears to still be available.
The dangers of diving come from swimming down into the depths and returning to the surface. Track where you are in the water with TAC-300. pic.twitter.com/AoShdnuk11

— RJE International (@RJEInt) September 20, 2017