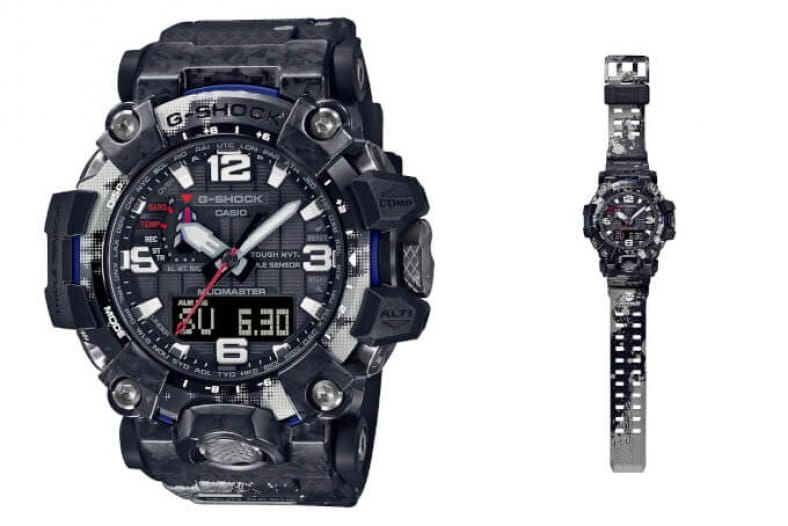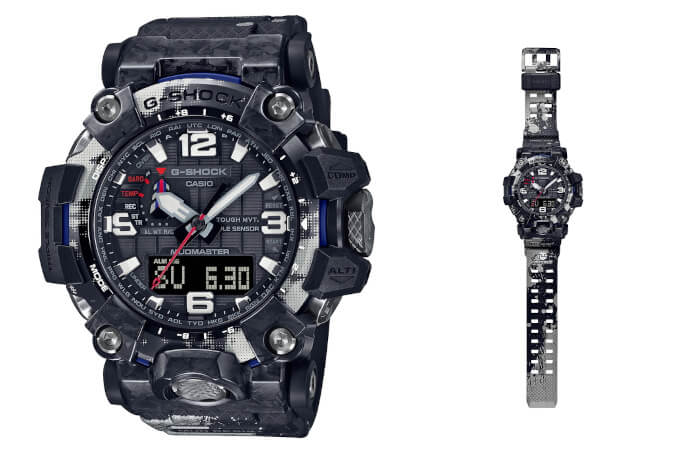 The G-Shock GWG-2000TLC-1AJR is the first limited edition Mudmaster GWG-2000 model and will be released in Japan in January 2022 for 110,000 yen. The watch is a collaboration with Toyota Auto Body's Team Land Cruiser to commemorate its participation in the 2022 Dakar Rally. A Toyota Land Cruiser 200 Series will compete in the production car category, as the team looks to capture its ninth consecutive victory in the category. The watch's blue accents reflect the color of the car, and camo-like graphics that resemble dirt and mud are printed on the bezel and band.
The GWG-2000TLC-1A is made with a carbon fiber reinforced case and forged carbon parts. Major features include shock resistance, 200-meter water resistance, mud and dust resistance, Tough Solar power, Multi-Band 6 auto radio timekeeping, and the Triple Sensor (pressure with altimeter and barometer, compass, and thermometer). The Dakar Rally takes place in Saudi Arabia from January 2 to 14. G-Shock is an official partner of Toyota Auto Body. This will be the Land Cruiser 200 Series' last appearance at the Dakar Rally, as the newly launched Land Cruiser 300 Series will compete at the 2023 Dakar Rally.
It's not yet known if the watch will be released outside of Japan, but a previous GG-1000TLC-1A Team Land Cruiser collaboration from 2018 was also released in other countries, so it is possible and seems likely.
Updates: The GWG-2000TLC-1A will also be released throughout Asia. The GWG-2000TLC-1AER was released in Europe and the U.K. G-Shock U.S. is releasing the GWG2000TLC1A in February 2022 for $850.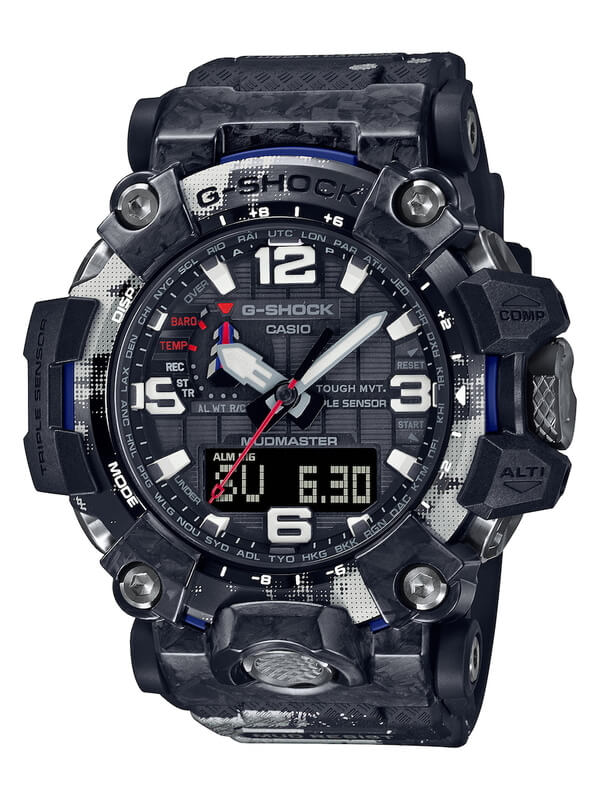 Size: 61.2 × 54.4 × 16.1 mm Weight: 106 grams
Structure: Carbon Core Guard, resin and stainless steel bezel, resin band, sapphire crystal, screw lock crown, Neobrite
Protection: Shock Resistance, Mud Resistance, Low-Temperature Resistance, 200-meter Water Resistance Power: Tough Solar
Features: Multi-Band 6 auto time adjustment, Triple Sensor (altimeter-barometer, compass, thermometer), world time (29 time zones, 29 cities + UTC, DST on/off, home/world city swap), 1/100-second stopwatch (23:59'59 max, elapsed time, split time, 1st-2nd place times), countdown timer (60 minutes, settable in minutes), 5 daily alarms, hourly time signal, full auto dual LED light with 1.5 or 3-second afterglow, full auto-calendar, button tone on/off, 12/24-hour format, hand shift
The rally-inspired GWG-2000TLC-1A is the first GWG-2000 to be released after the three launch models.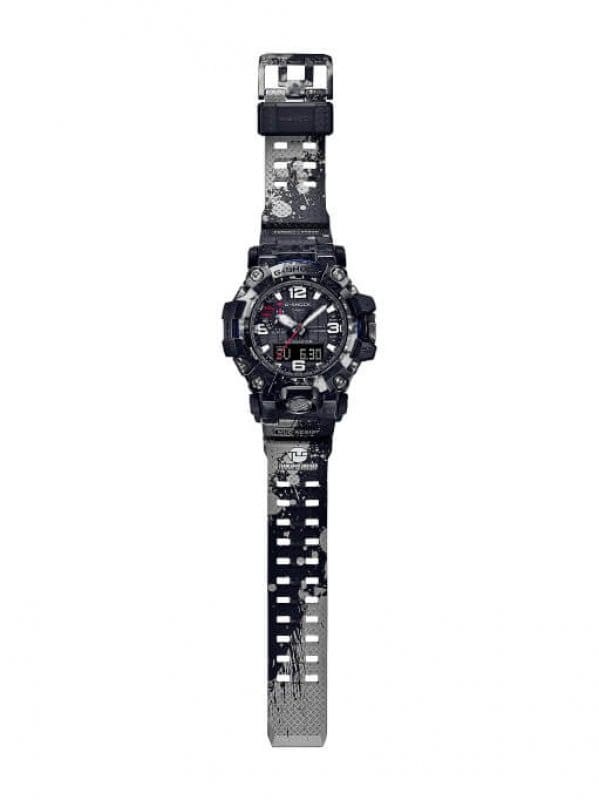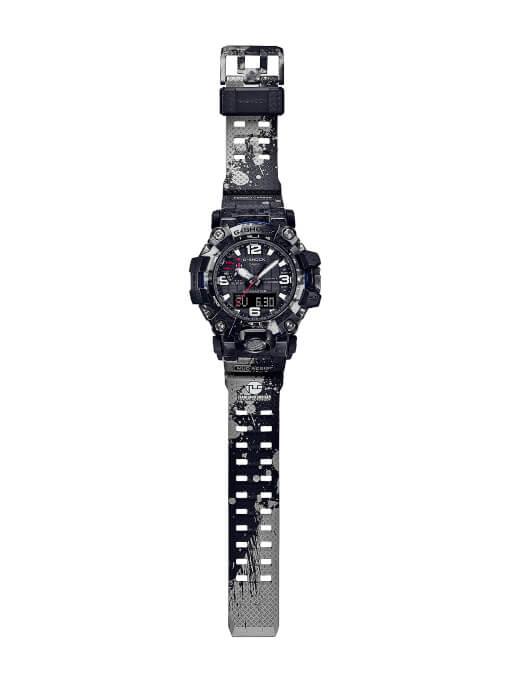 GWG-2000TLC Promo Video: