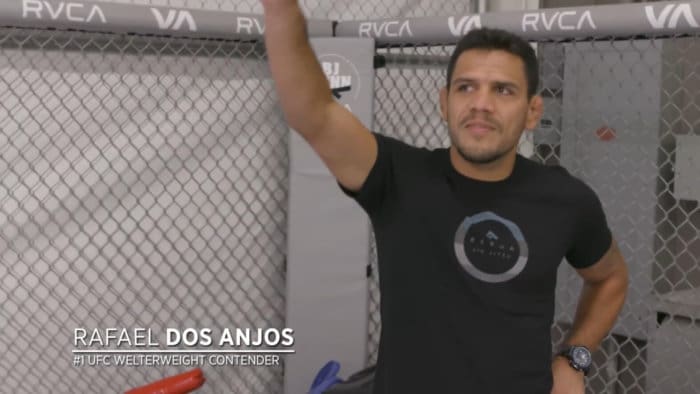 UFC fighter Rafael Dos Anjos is seen wearing his Casio G-Shock GWN-1000B-1B Gulfmaster wristwatch in UFC 225 Embedded: Vlog Series – Episode 2. Dos Anjos can also be seen wearing the G-Shock in photos on his Instagram page. It's not the only watch he wears but it seems to be one of his preferred choices especially on training days. A former UFC Lightweight Champion, Dos Anjos is fighting Colby Covington for the Welterweight Interim Title at UFC 225 on June 9, 2018.
This post does not imply any official endorsement of G-Shock by Rafael Dos Anjos or the UFC.
(
G-Central is an independent news site created and maintained by fans and is not an official representative of Casio or G-Shock. G-Central earns a commission on qualifying purchases made from its links. See full disclosure.
)