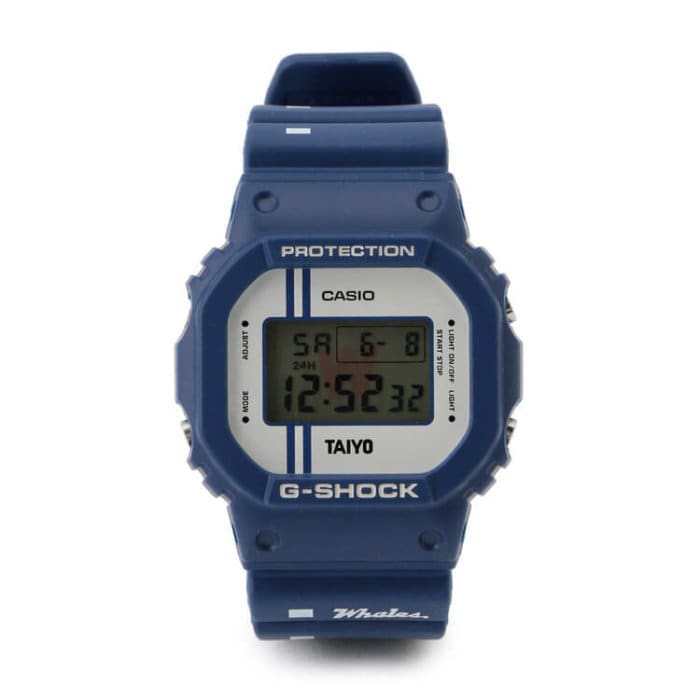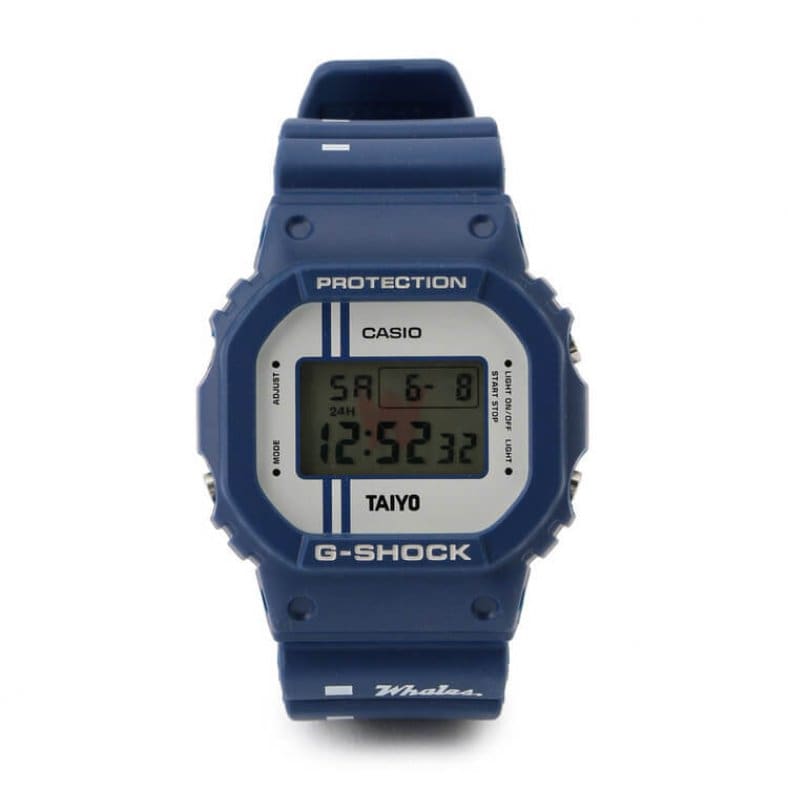 The Yokohama DeNA BayStars are celebrating their 70th anniversary in 2019 with the release of a G-Shock DW-5600 collaboration featuring a design honoring the Yokohama Taiyo Whales, the 1978-1992 version of the team. The watch has a blue and white color scheme with an asymmetrical striped design inspired by the Whales uniform from 1978. The "W" logo appears on the EL backlight and a special 70th Anniversary engraved insignia adorns the stainless steel case back. The combination of the '70s-style team elements with the iconic '80s-style G-Shock case offers a uniquely retro look not often seen on G-Shock collaborations.
The Yokohama DeNA BayStars are managed by former MLB and NPB player Alex Ramirez who has been managing the team since 2016. The team is also releasing a variety of other commemorative merchandise, including several Yokohama Taiyo Whales caps from New Era.
The Yokohama Taiyo Whales x G-Shock DW-5600 retails for 16,200 JPY (tax included) and is available in Japan at ec.baystars.co.jp and the Baystore Home team shop at Yokohama Stadium. It will also be available at Baystore Gaiya, Baystore Landmark Plaza, and Baystore Joinus on 21 June 2019.