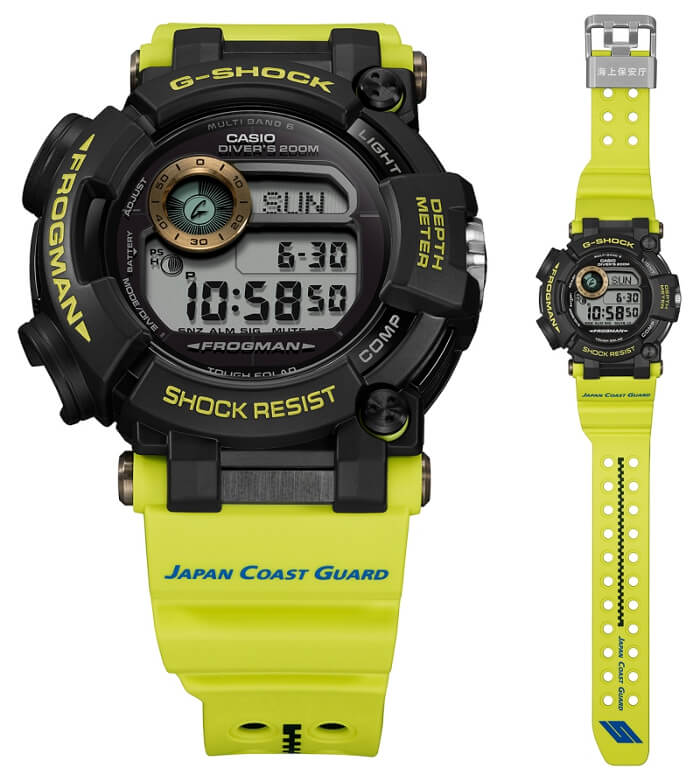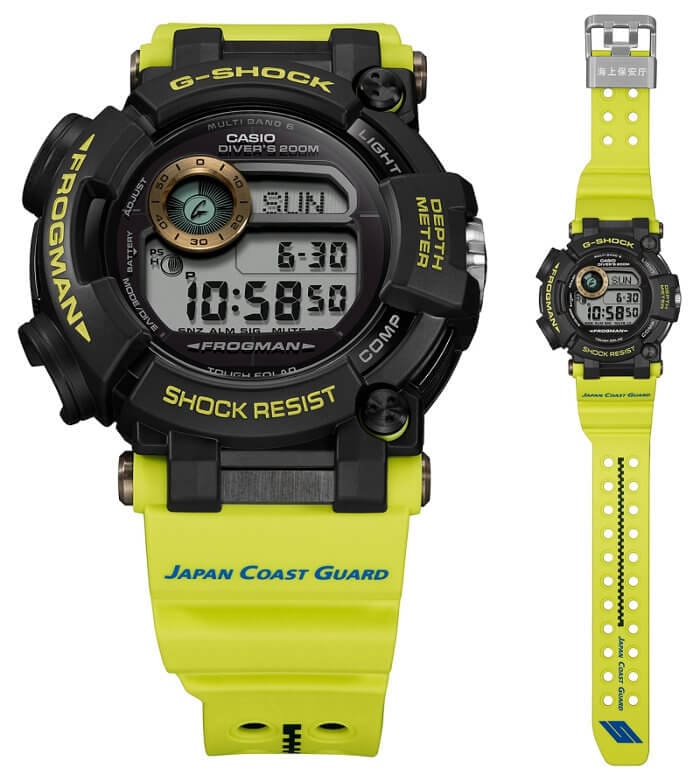 The G-Shock GWF-D1000 Frogman is one of the most expensive watches in the G-Shock lineup but like previous Frogman models of decades past it still serves as the canvas for G-Shock's premier limited edition releases. The G-Shock GWF-D1000JCG-9JR Frogman is the latest watch to continue the tradition and is a collaboration celebrating the 70th anniversary of the Japan Coast Guard. The GWF-D1000 base is an appropriate choice to commemorate the anniversary of the organization formerly known as the Maritime Safety Agency, as it is G-Shock's flagship diving watch featuring ISO 200-meter water resistance, a water depth sensor, compass, thermometer, and log memory.
Unique features of the GWF-D1000JCG-9JR include a black and yellow scheme inspired by the colors of the "special rescue team" diving suits. The lower band is branded with the Japan Coast Guard name and logo. The stainless steel band keeper is engraved with the agency name in Japanese. The case back is engraved with the agency's ensign and the LED backlight displays its office flag symbol. According to Casio, the symbol is an illustration of a dolphin which is the logo of the special rescue team. The watch also has dual-layer resin band with a black inner band.
The GWF-D1000JCG-9JR will be released on July 6, 2018 in Japan, with a list price of ¥128,000 JPY.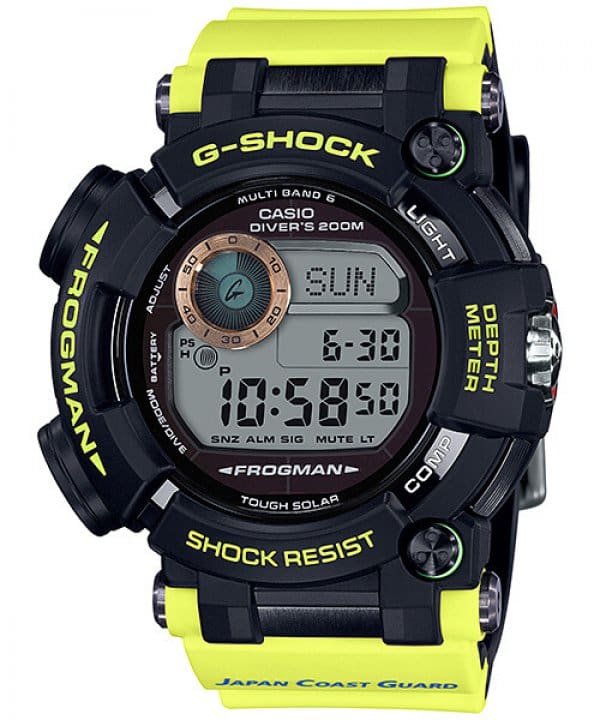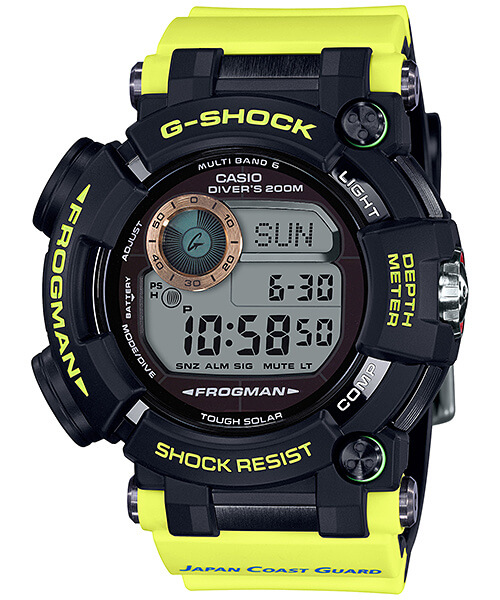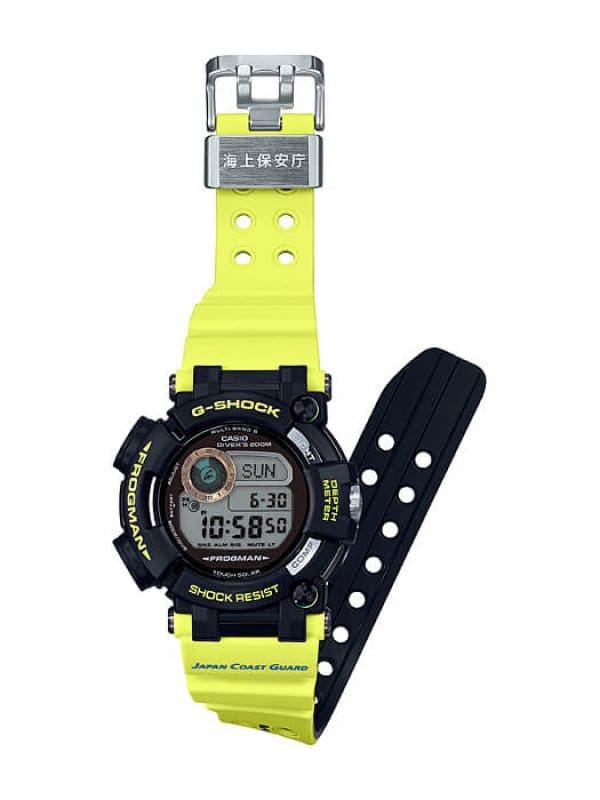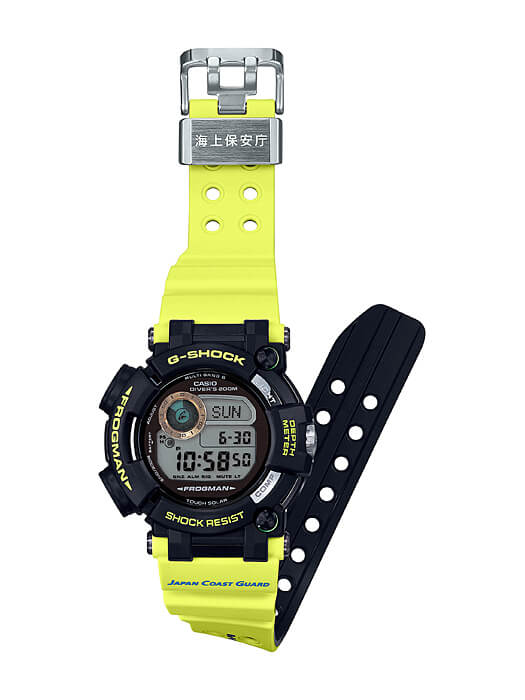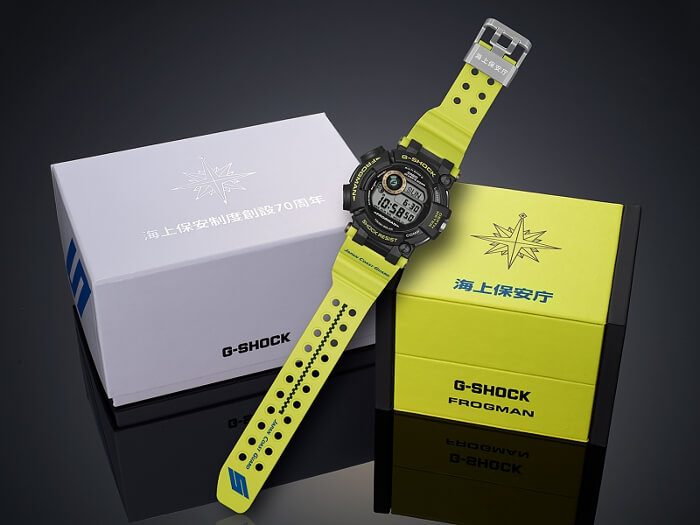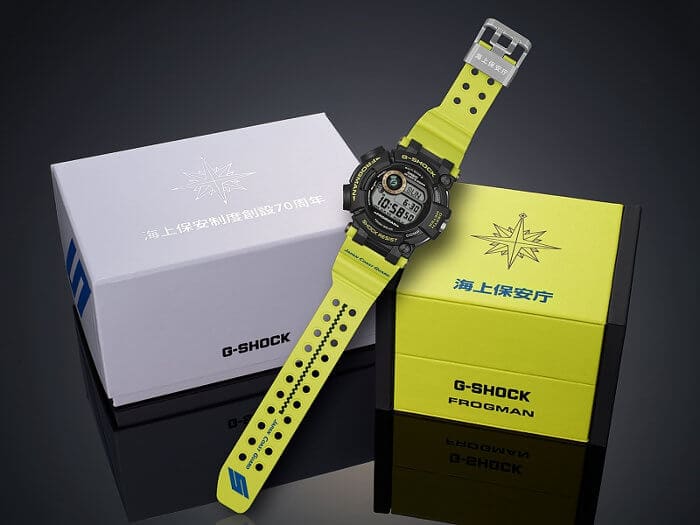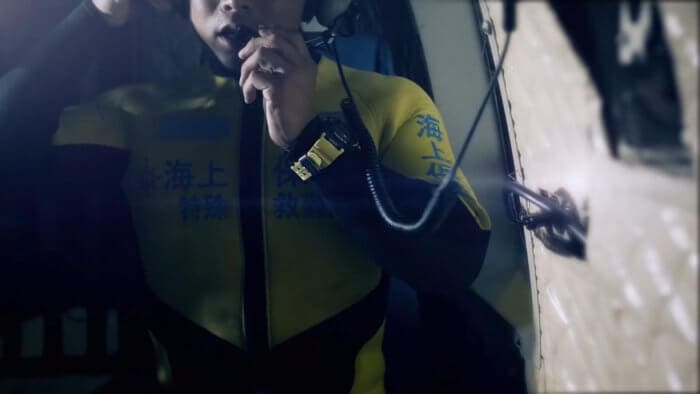 G-Shock GWF-D1000JCG Japan Coast Guard 70th Anniversary Video: