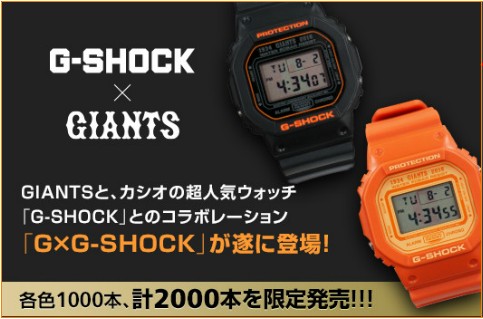 The Yomiuri Giants have released a pair of limited edition G-Shock DW-5600 watches for 2016. The black and orange "G x G-Shock" watches feature the Giants logo on the upper face along with the years "1934" and "2016" beside it to celebrate the team's 82 years in existence. The watches are currently available to Giants Club G-Po members with commemorative can containers and will also be available in a box edition.
The Yomiuri Giants, often referred to as the Tokyo Giants in other countries, are Japan's oldest professional baseball team and play their home games at the Tokyo Dome.
For more information (in Japanese) visit the Giants Online Shop.
Yomiuri Giants x G-Shock Can Edition: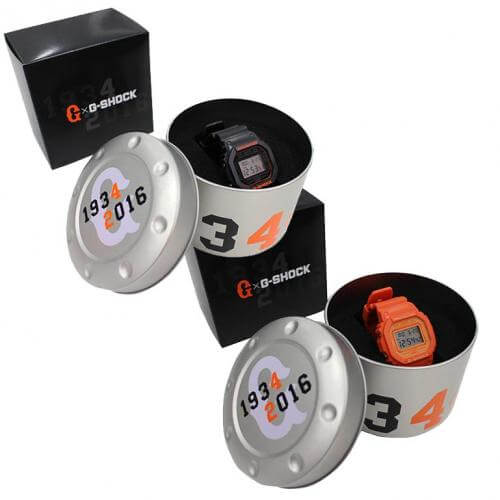 Yomiuri Giants x G-Shock Box Edition: