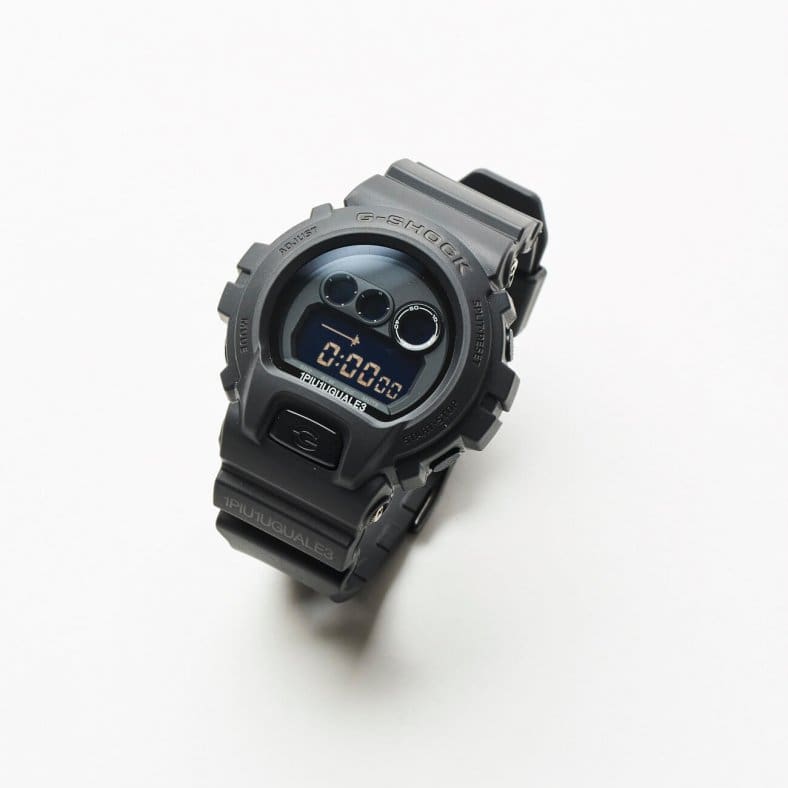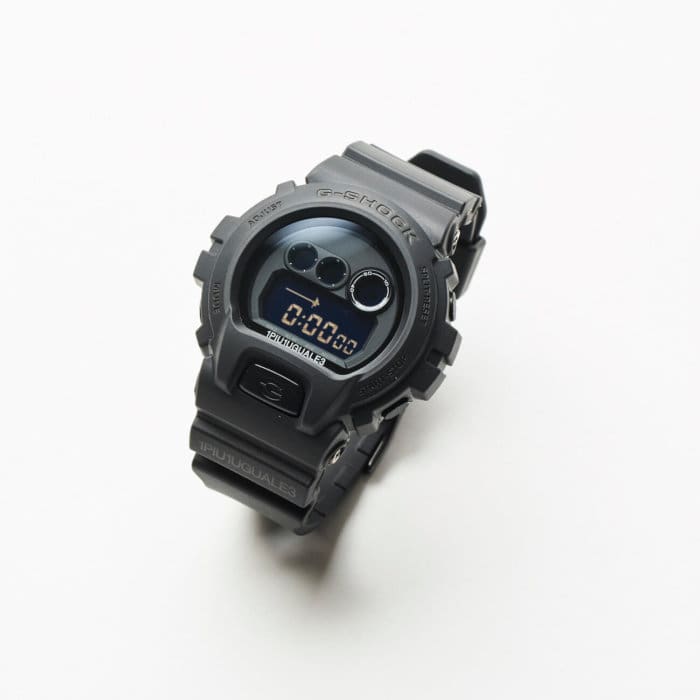 Fans of the blackout style may appreciate the 1PIU1UGUALE3 x G-Shock GD-X6900 collaboration watch. It was released in 2018 but is still available as a new item from Japanese retailers online. The watch is not completely blacked out, as it has a small white 1PIU1UGUALE3 logo on the lower face and another logo in gray on the lower band. The watch also has a custom engraved case back with the folded paper crane logo and comes in a custom branded tin case. The base model is the GD-X6900 featuring a 10-year battery and a larger size compared to the DW-6900.
1PIU1UGUALE3 is a fashion brand created by Tomohiro Ozawa that specializes in limited collections. The collections include both luxury and casual styles including sportswear and streetwear.
The watch is available in Japan at shop.1piu1uguale3.net and zozo.jp for 31,320 JPY. Unfortunately, we can't find any retailers that ship internationally.