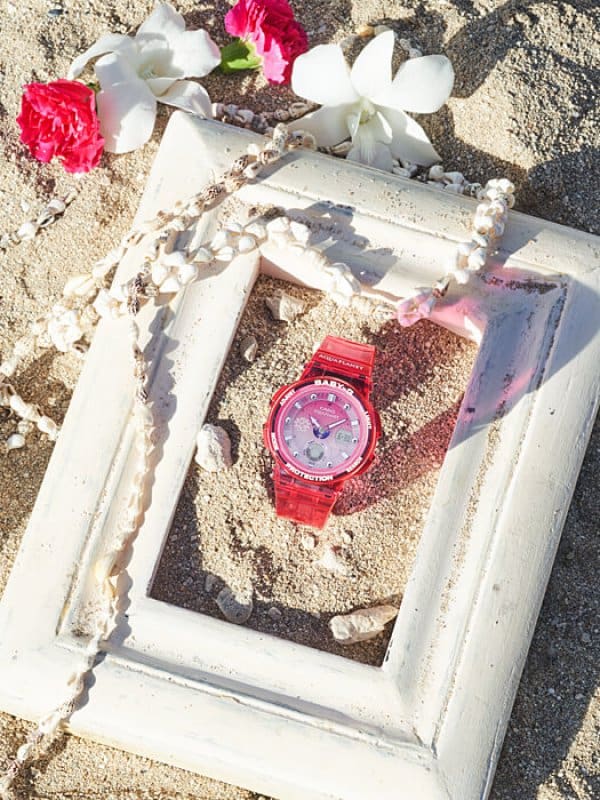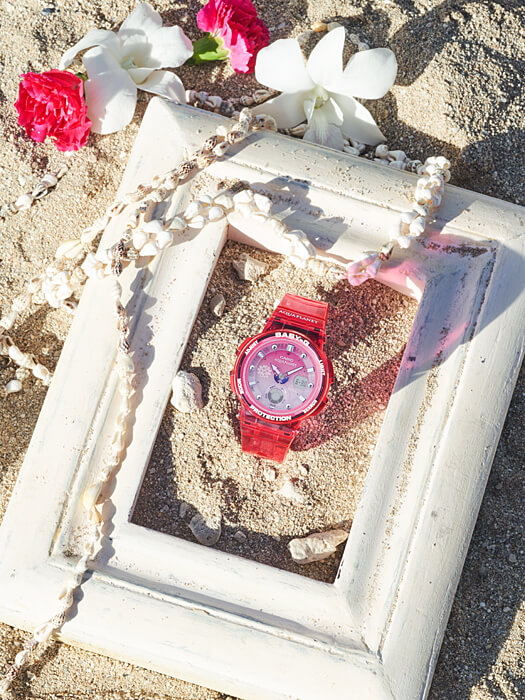 Baby-G is releasing a third Love The Sea And The Earth model in 2019. The Baby-G BGA-250AQ-4A is a collaboration with Aqua Planet, a non-profit environmental group dedicated to the conservation and regeneration of coral reefs.
The limited edition watch has a semi-transparent red bezel and band inspired by the red coral skeleton. Various coral and fish motifs appear on the dial and band along with the tagline "Our Ocean, Our Future" and "Love The Sea And The Earth" text on the band.
The base model is the Baby-G BGA-250 Beach Traveler which features world time and the Neon Illuminator black light LED.
The BGA-250AQ-4AJR is a June 2019 release in Japan with a list price of 14,000 JPY. The BGA-250AQ-4A will also be released in other Asian countries.