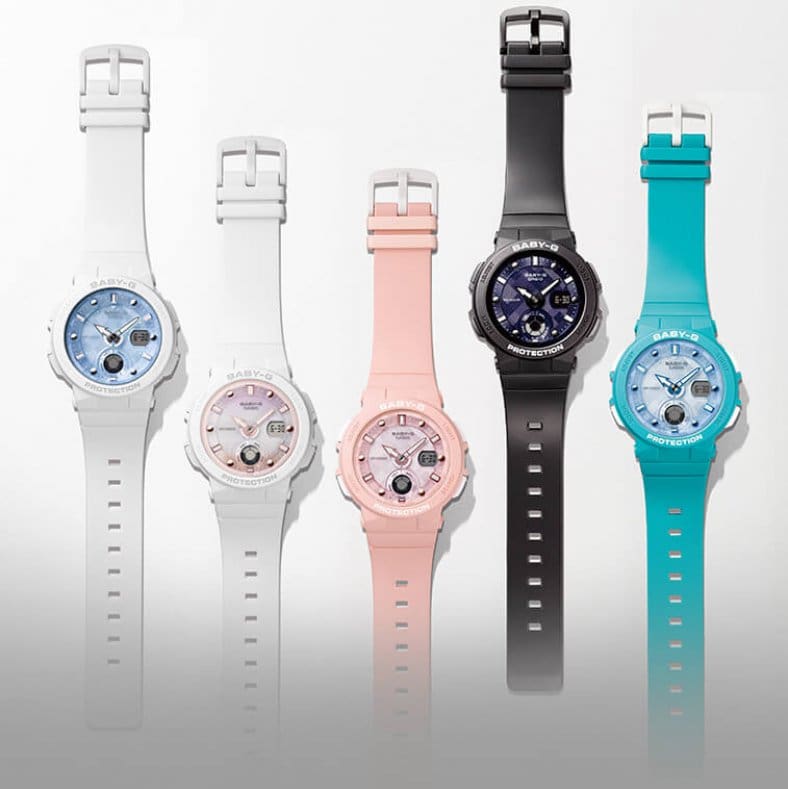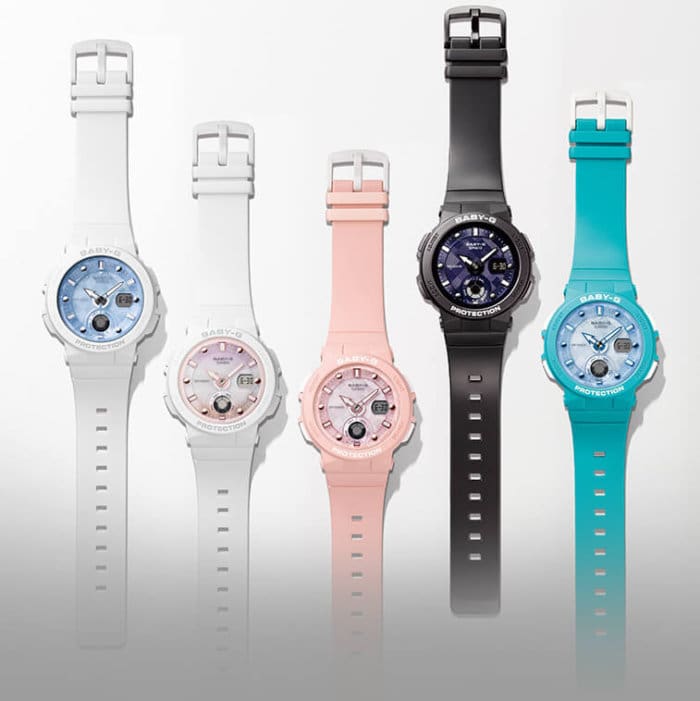 The Baby-G BGA-250 series is a shock-resistant, 100-meter water-resistant analog-digital watch with a design inspired by the love of the sea. The perimeter around the dial evokes the sparkling of the ocean. (The BGA-250-7A2 with its gradated pink face evokes a sunset-lit ocean.) The bar and dot pattern of markers is inspired by a boat's steering wheel and the shape of the hour hand resembles a boat anchor.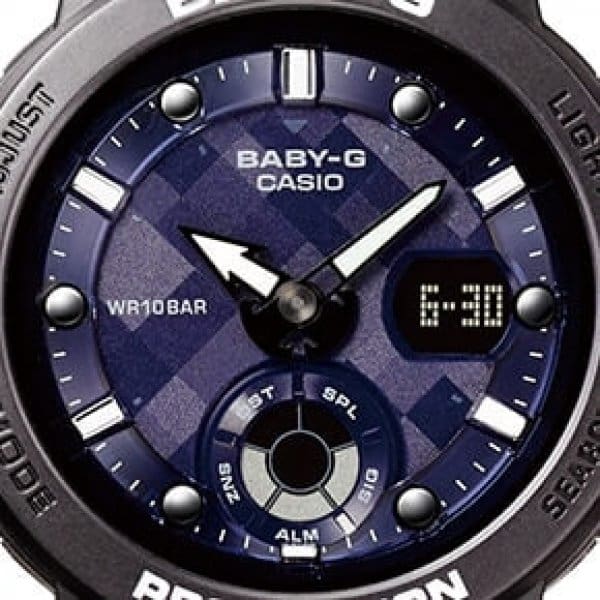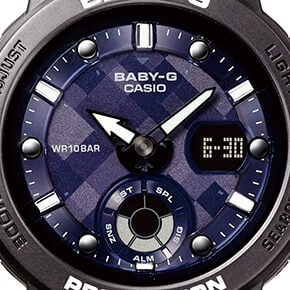 The BGA-250 features the Neon Illuminator LED black light that's also becoming more common in G-Shock and Pro Trek watches. The hands and markers have a fluorescent coating that vividly illuminates when the ultraviolet light is activated. Other features include world time, 1-second stopwatch, countdown timer (60 minutes), and 5 daily alarms.
The BGA-250 series will launch with five models: BGA-250-1A (black body with black face), BGA-250-2A (turquoise blue body with light blue face), BGA-250-4A (pink body with pink face), BGA-250-7A1 (white body with light blue face), and BGA-250-7A2 (white body with gradated pink face).