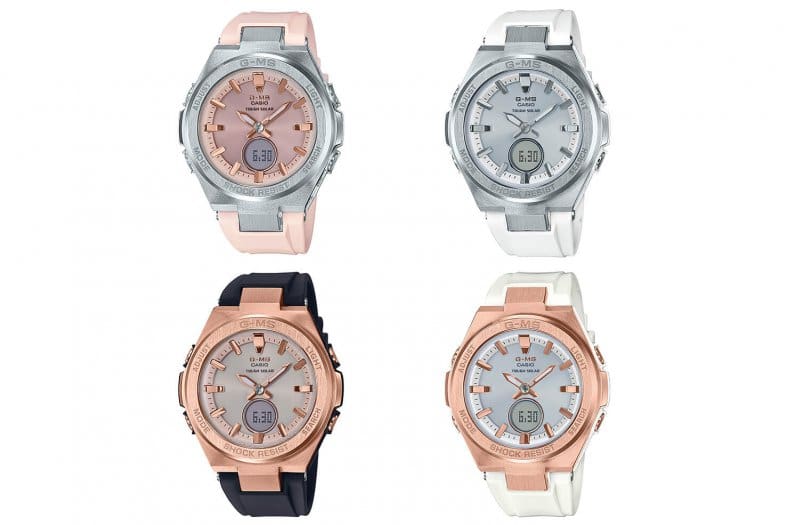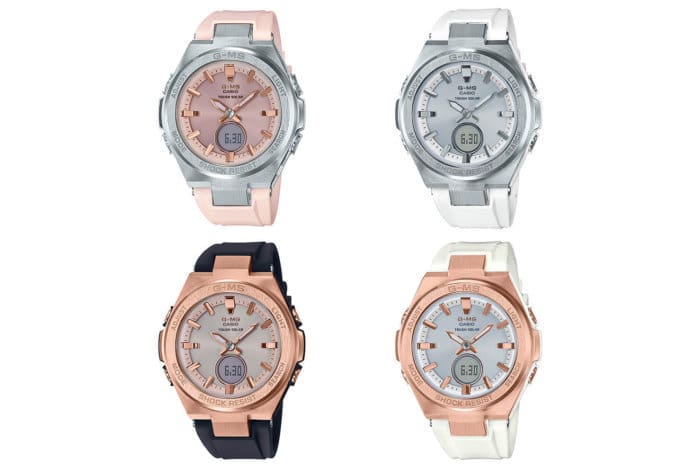 After a long absence of Tough Solar-powered Baby-G watches outside of Japan, the Baby-G G-MS MSG-S200 series will fill that void with a June 2018 release in Asia and a wider release after that. The MSG-S200 is akin to a G-Shock G-STEEL model for women and has an analog-digital display with a stainless steel body and bezel with resin bands. It is not a typical Baby-G watch and does not have Baby-G branding on the front of the watch (just G-MS and Casio logos). It is aimed at the modern and active woman with its more refined exterior style and a smaller form factor with a 38.4 mm width and a relatively slim 12.3 mm thickness. The bezel is made of forged stainless steel which gives it a denser and stronger structure, and it has a brushed and polished finish. The resin bands contribute to its light weight of 39 grams. As a Baby-G model the MSG-S200 features full shock resistance like a G-Shock.
Other features include Tough Solar power, 100-meter water resistance, NeoBrite luminous hands, world time, 1/100 second stopwatch (total 59'59.99"), countdown timer (total 60 minutes), daily alarm, battery level indicator, and Super Illuminator LED light.
The series will launch with the silver and pink MSG-S200-4A, silver and white MSG-S200-7A, rose gold and black MSG-S200G-1A, and rose gold and white MSG-S200G-7A.
Unlike most matching "S" (Tough Solar) and "W" (Tough Solar/Multi-Band 6) series, this series is not a straight model-for-model match of Japan's MSG-W200 series, as the MSG-W200 series does not have a counterpart to the silver and pink MSG-S200-4A, and the MSG-S200 series does not have one to the all-black MSG-W200G-1A2 or rose gold and pink MSG-W200G-4AJF, though this could possibly change with future releases.
The Baby-G MSG-S200 series is also expected to be released in North America (as MSGS200) and worldwide, though China and Europe will most likely be getting the MSG-W200 series like Japan.
The MSG-S200 series will also launch in Singapore in the third week of June 2018 with a retail price of $249 SGD at G-Factory outlets island-wide (except IMM).
Update: Casio America announced three models: the silver-white MSGS200-7A, rose gold-black MSGS200G-1A, and the rose gold-white MSGS200G-7A with a list price of $150 USD for the MSGS200-7A and $170 for the rose gold models. The GM-S line is now under the G-Shock brand in North America.
Baby-G G-MS MSG-S200-4A
Silver stainless steel bezel with pink bands.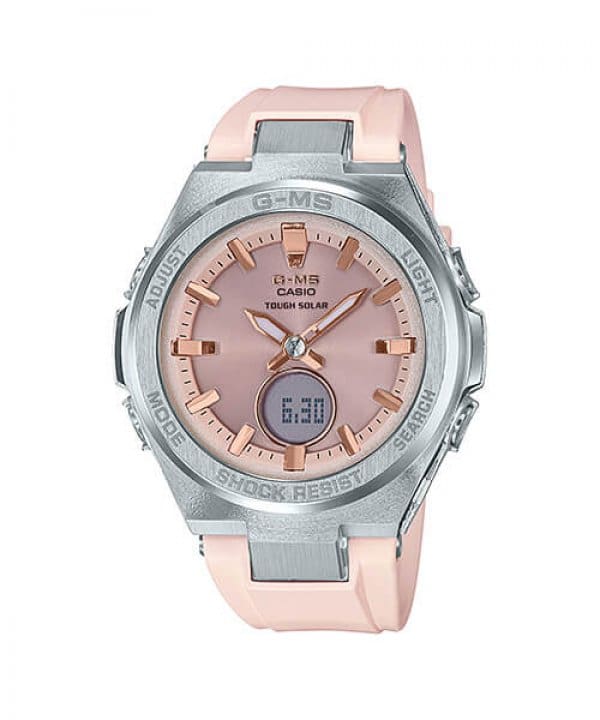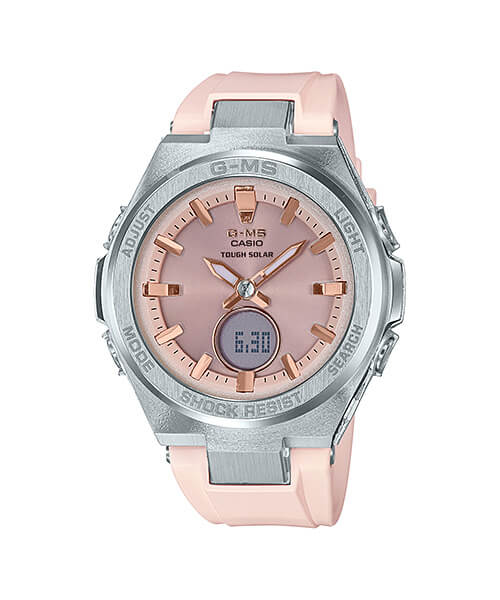 Baby-G G-MS MSG-S200-7A
Silver stainless steel bezel with white bands.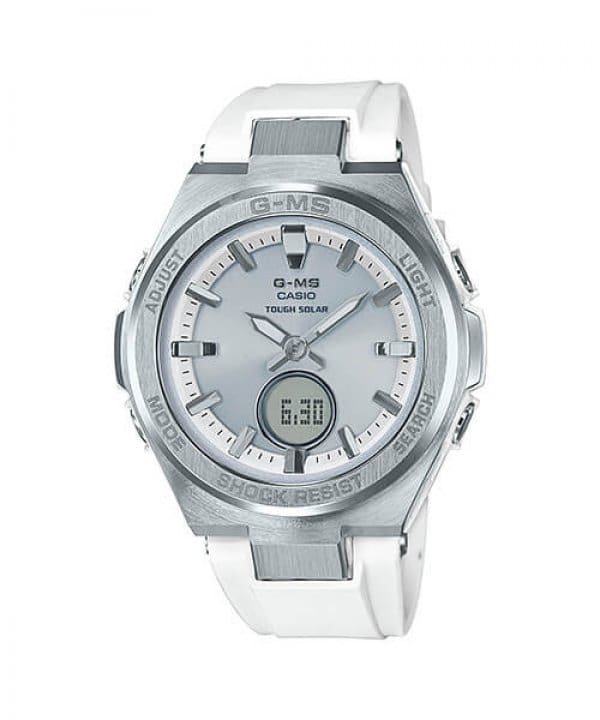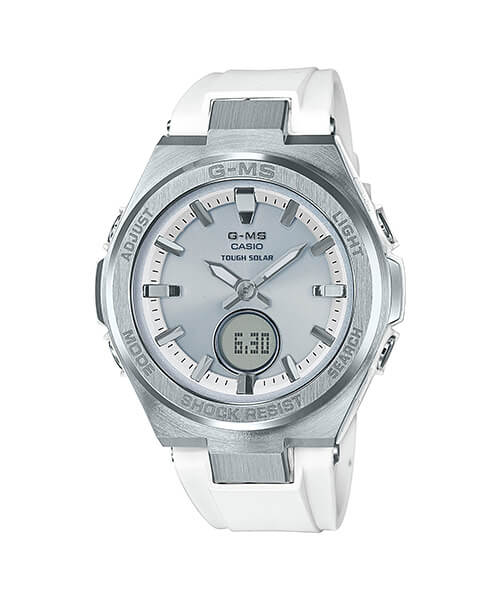 Baby-G G-MS MSG-S200G-1A
Rose gold stainless steel bezel with black bands.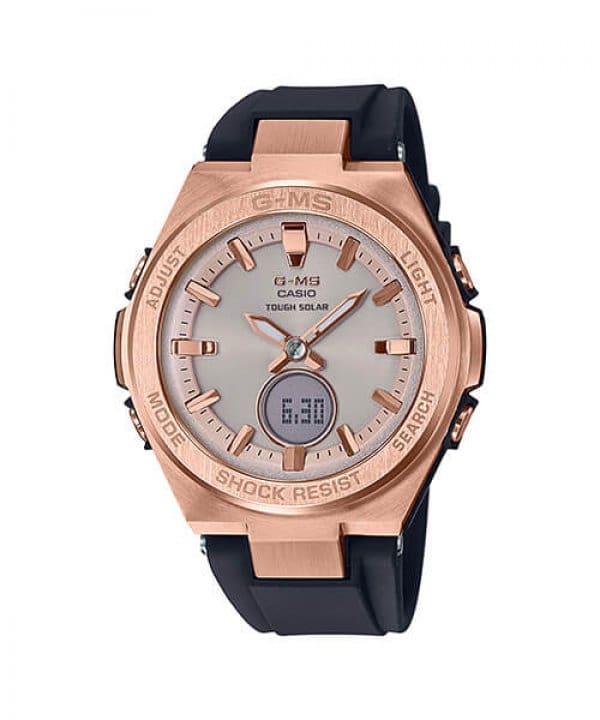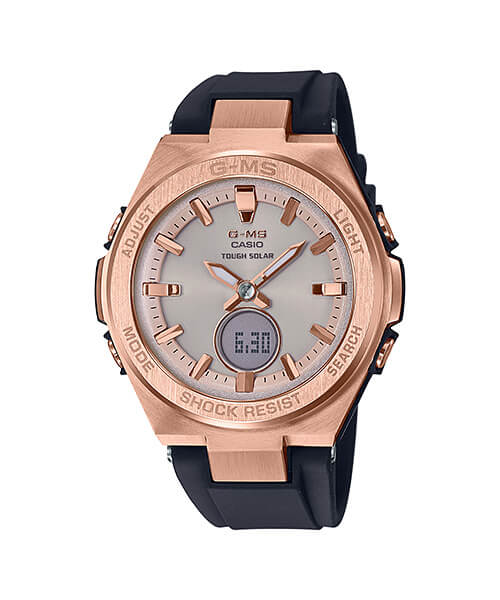 Baby-G G-MS MSG-S200G-7A
Rose gold stainless steel bezel with white bands.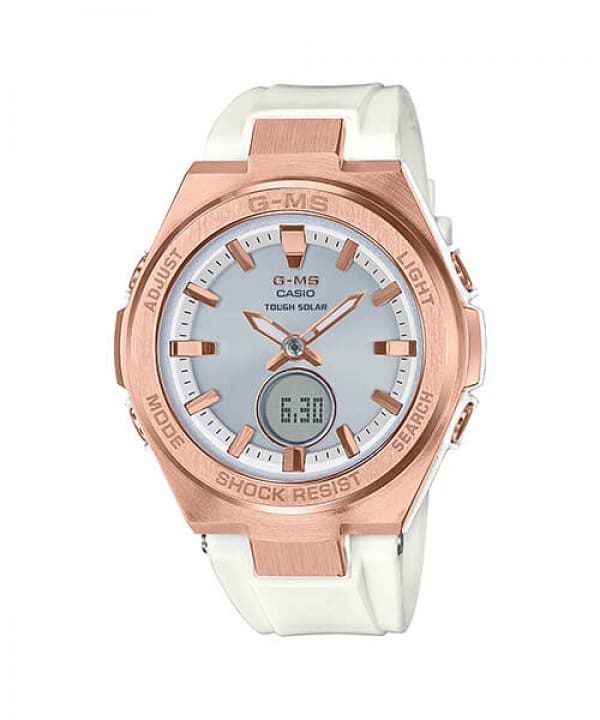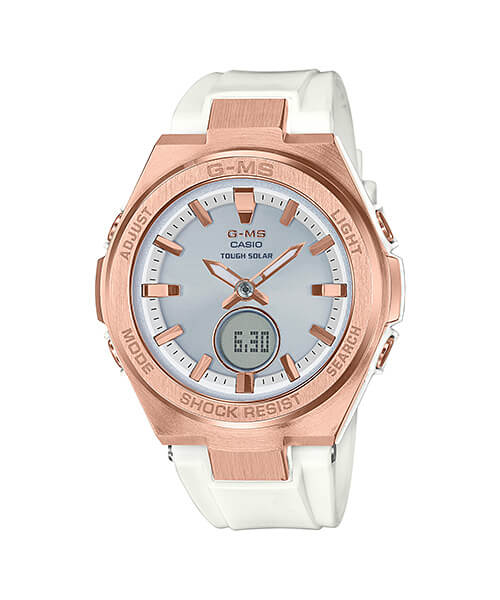 Grace under pressure.
(🔎: #MSGS200) #GSHOCKWOMENhttps://t.co/Na9lufliP1 pic.twitter.com/0lrrw5zNGb

— G-SHOCK (@GShock_US) July 18, 2018