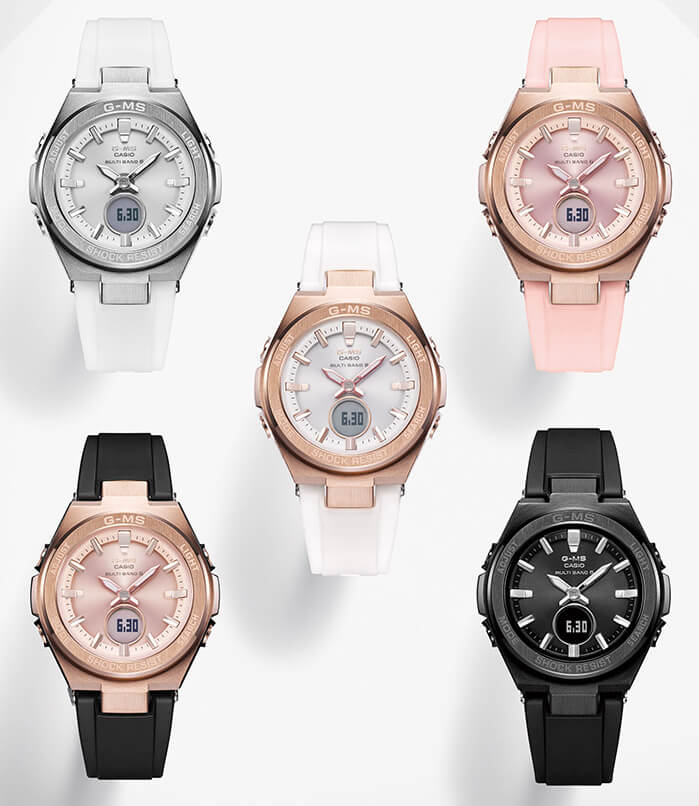 With the announcement of the Baby-G G-MS MSG-W200 series at Baselworld 2018 and on the Casio International website for Asia, it appears that Casio plans to start selling Baby-G watches with Tough Solar power and Multi-Band 6 radio timekeeping outside of Japan. Previously in recent years such Baby-G models were usually limited to the Japanese market.
Update: Casio America announced the Baby-G G-MS MSGS200 series which has the same exterior design and Tough Solar but not Multi-Band 6. The MSG-S200 series will also be released worldwide, though China and Europe will likely get the MSG-W200 series like Japan.
The MSG-W200 is styled as a sophisticated and rugged analog-digital watch that has a more upscale look to it than the typical Baby-G watch. It resembles a G-Shock G-STEEL watch with a stainless steel bezel in a smaller and more feminized form. The MSG-W200 has the same shape as the MSG-W100, a Japan-only Tough Solar/Multi-Band 6 model, but with a metallic bezel and a single LCD subdisplay.
The forged stainless steel bezel of the MSG-W200 is formed by pressing a metal that is twice the typical thickness and using 3.5 times the usual force. The result brings out the beauty of the metal and gives the bezel distinctive edges. The surface of the bezel is treated with a semi-matte finish. The simple analog hands, 3D markers, and dimensional bands contribute to the unassuming yet sophisticated look. The watch has a relatively compact size at 47.5 x 38.4 x 12.3 mm and about 42 grams, making it appropriate for office and business use. With its shock-resistant and water-resistant structure it is also appropriate for outdoor use.
Features of the MSG-W200 include shock resistance, 100-meter water resistance, Tough Solar, Multi-Band 6 (automatic time syncing via radio reception), world time (48 cities + UTC, 1/100 second stopwatch, countdown timer (60 minutes), daily alarm, and Super Illuminator LED light.
The MSG-W200 will launch in five variants: MSG-W200-7A with silver bezel and white band, MSG-W200G-7A with rose gold (a.k.a. pink gold) bezel and white band, MSG-W200G-4A with rose gold bezel and pastel pink band, MSG-W200G-1A1 with rose gold bezel and black band, and MSG-W200G-1A2 with black bezel and black band. The MSG-W200 series also has metal band keepers. The MSG-W200-7A has a list price of ¥28,000 JPY and the other four models are ¥30,000 JPY each.
Baby-G G-MS MSG-W200-7AJF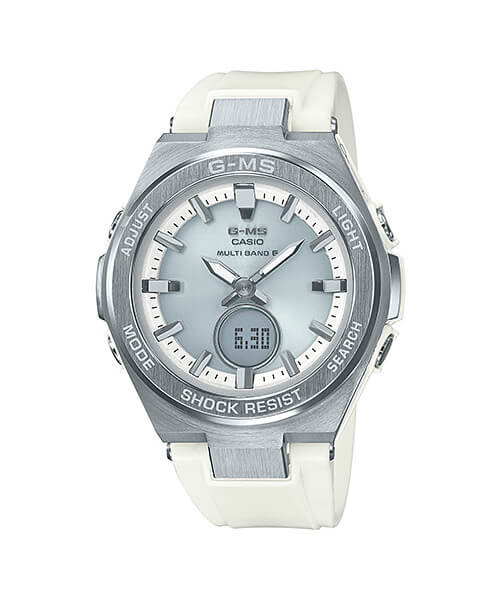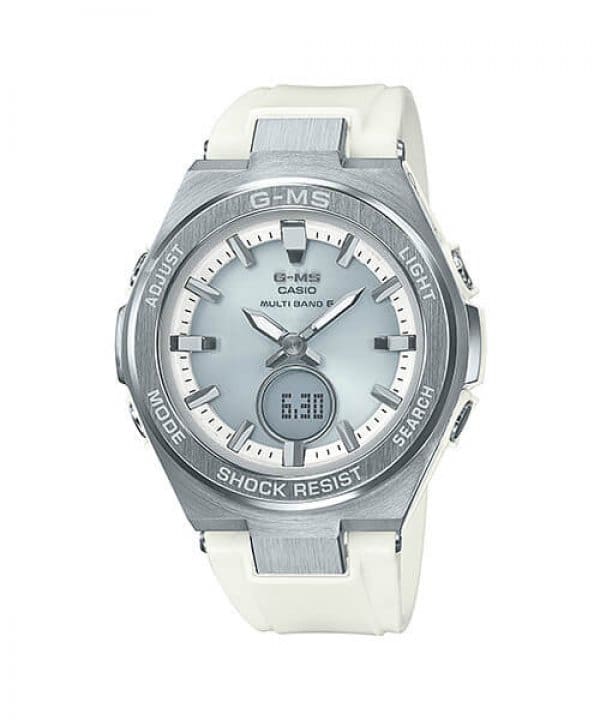 Baby-G G-MS MSG-W200G-1A1JF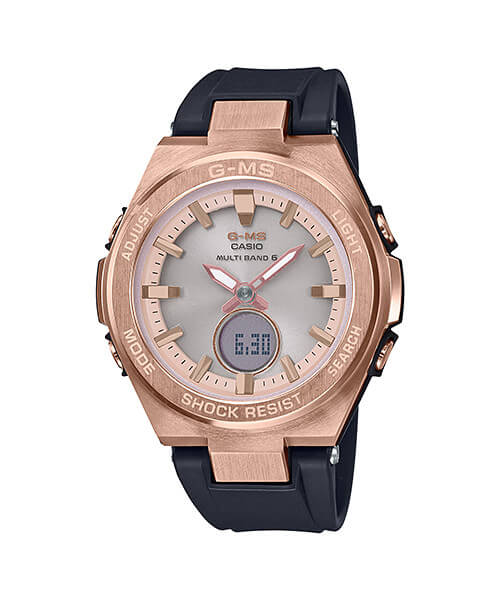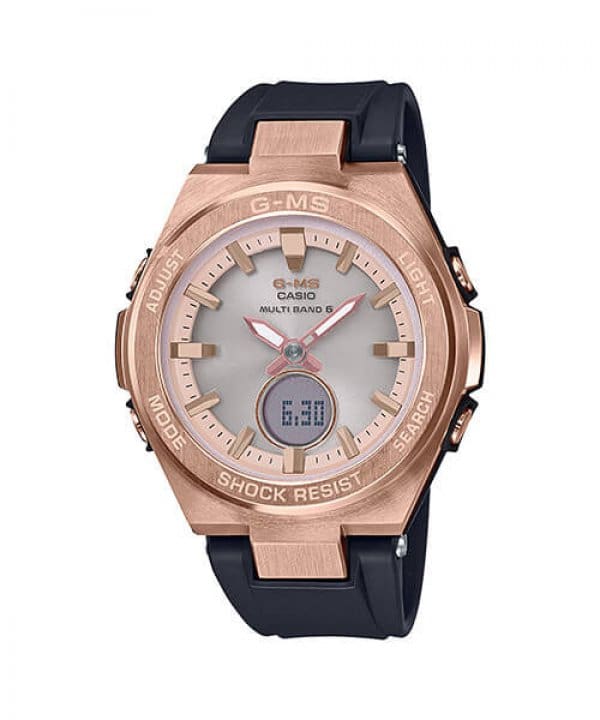 Baby-G G-MS MSG-W200G-1A2JF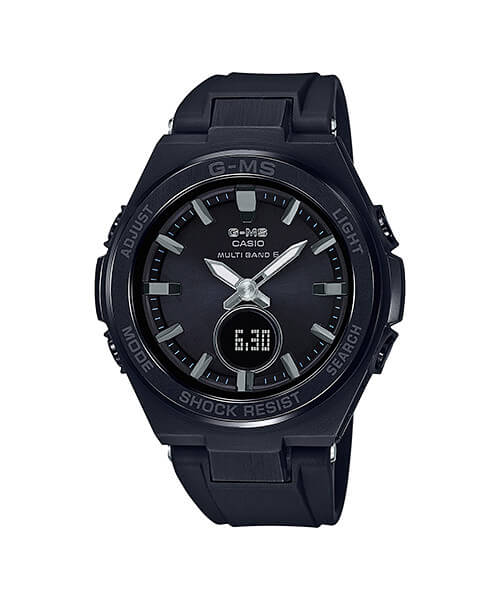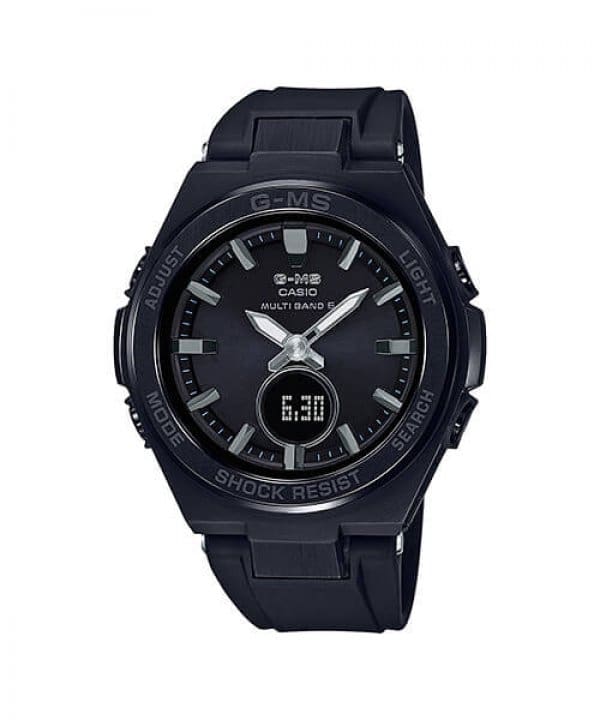 Baby-G G-MS MSG-W200G-4AJF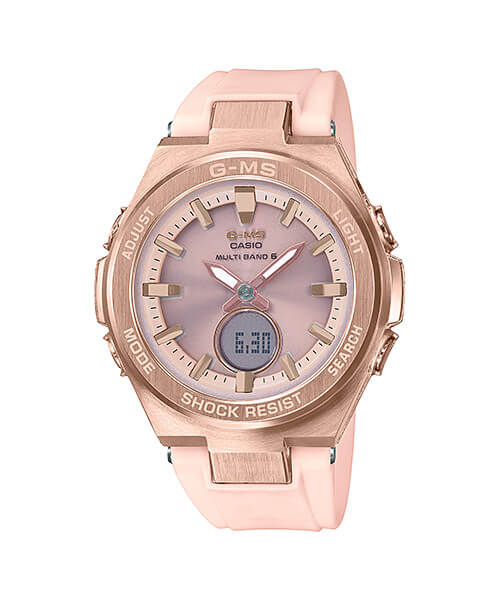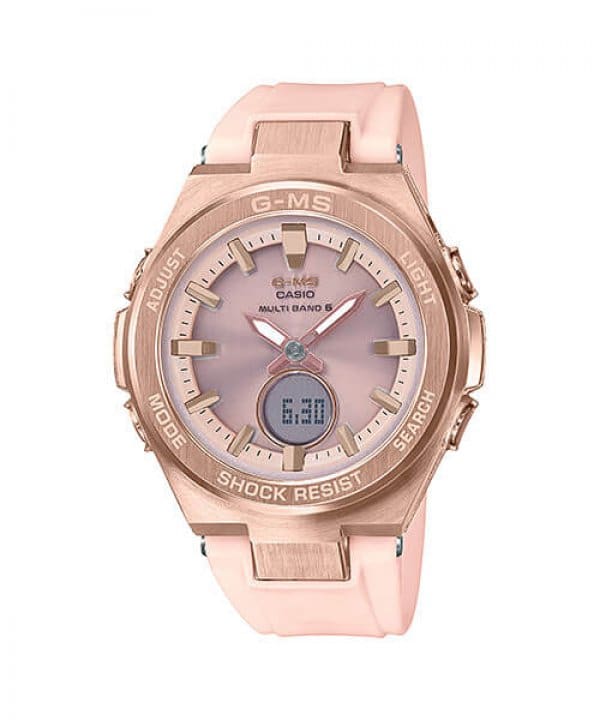 Baby-G G-MS MSG-W200G-7AJF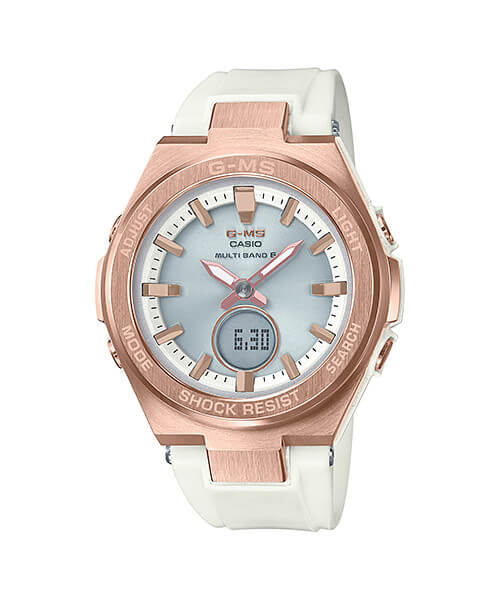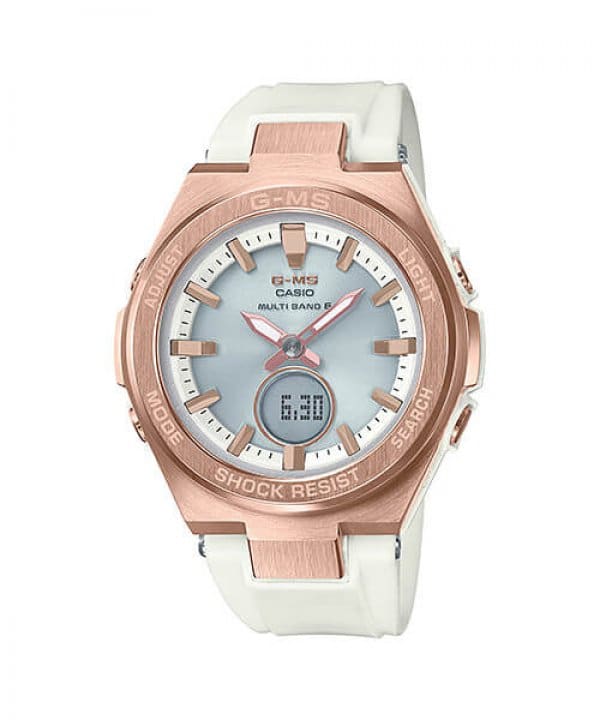 Previous Photo: