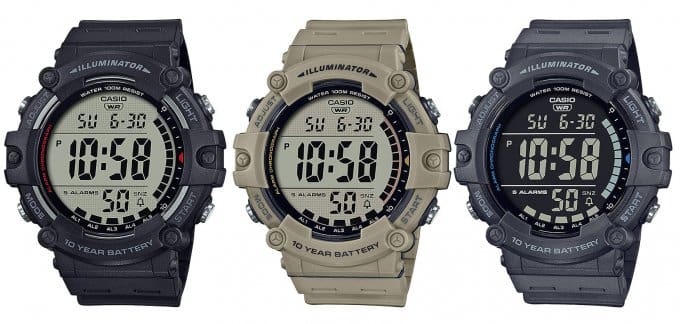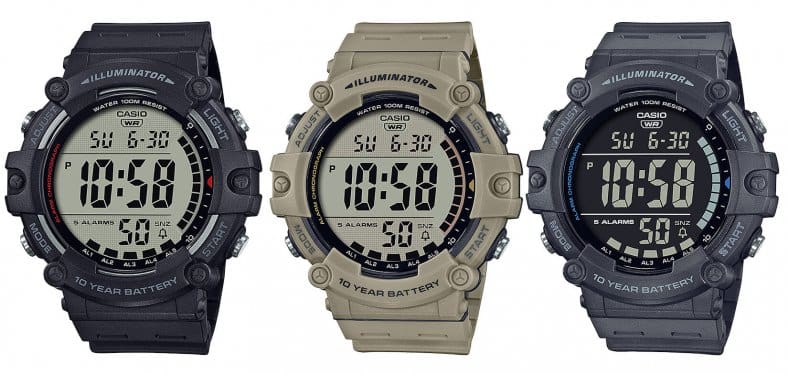 We don't always cover non-G-Shock watches from Casio, but sometimes a new model like the AE-1500WH catches our eye. Unlike most of the other ultra-affordable Casio watches, the AE-1500WH is a large watch and looks more expensive than it is, as it blends design elements from G-Shock and Pro Trek.
Described as a "wide face" model, the LCD display resembles full-digital Pro Trek watches with its larger digits. The bezel has four G-Shock-like bumpers that protect the display and give the watch a rugged style (but a closer look reveals that the front screws are not really screws). The cost-cutting is most apparent with the use of resin glass, which is inferior to the mineral glass that is typically used for G-Shock and Pro Trek watches. One thing in the AE-1500WH's favor is the approximate 10-year battery life, thanks to the use of a large CR2032 battery. It is also water-resistant to 100 meters.
The AE-1500WH does not have world time, but it does have dual time. Other features include 1/100-second stopwatch (max 23:59'59.99"), countdown timer (max 24 hours, with auto-repeat), 5 multi-function alarms with 1 snooze alarm, hourly time signal, full auto calendar, 12/24-hour format, and LED backlight with afterglow. The watch weighs 54.4 x 51.2 x 15.7 millimeters and weighs 57 grams. The PDF instruction manual is available here.
The three debut models include the black AE-1500WH-1AV, khaki brown AE-1500WH-5AV, and gray AE-1500WH-8BV, with the gray model having an inverted LCD display. It looks like some countries (such as Singapore) are only getting the black and gray models. Casio America released the AE1500WH-1AV, AE1500WH-5AV, and AE1500WH-8BV with a list price of $26.95 each. These models can be difficult to find in stock at Amazon, but they can also be purchased at casio.com.
Casio AE-1500WH-1AV: Black with standard LCD display.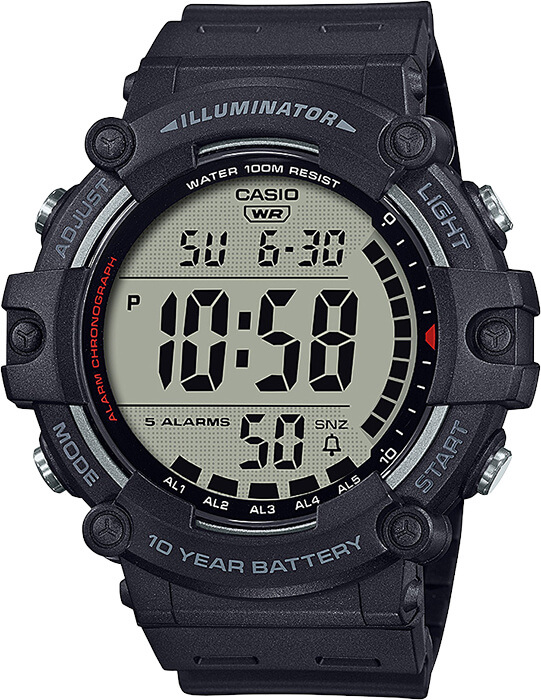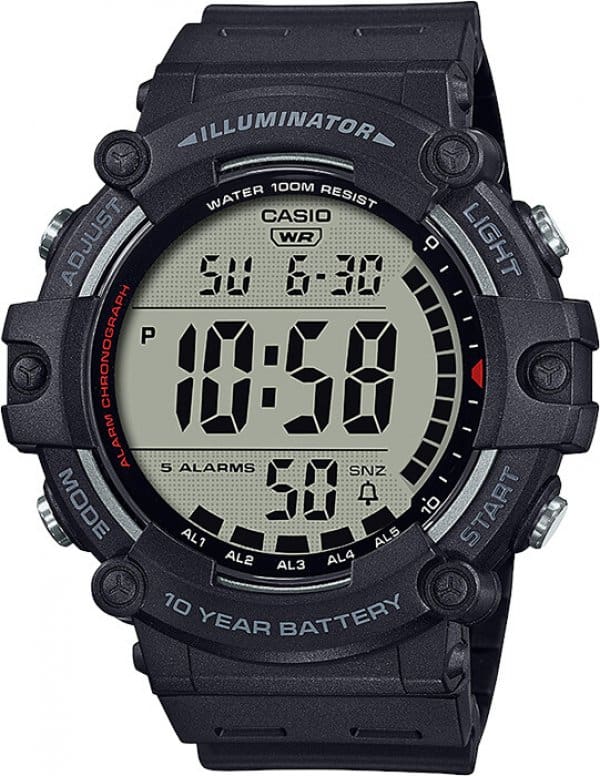 Casio AE-1500WH-5AV: Khaki brown with standard LCD display.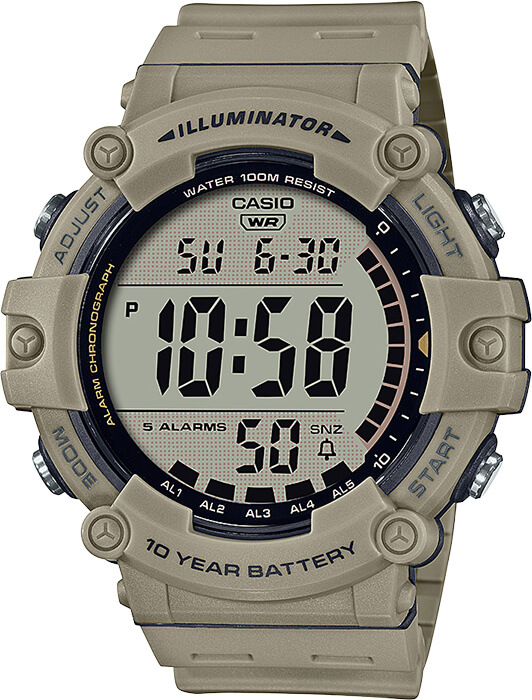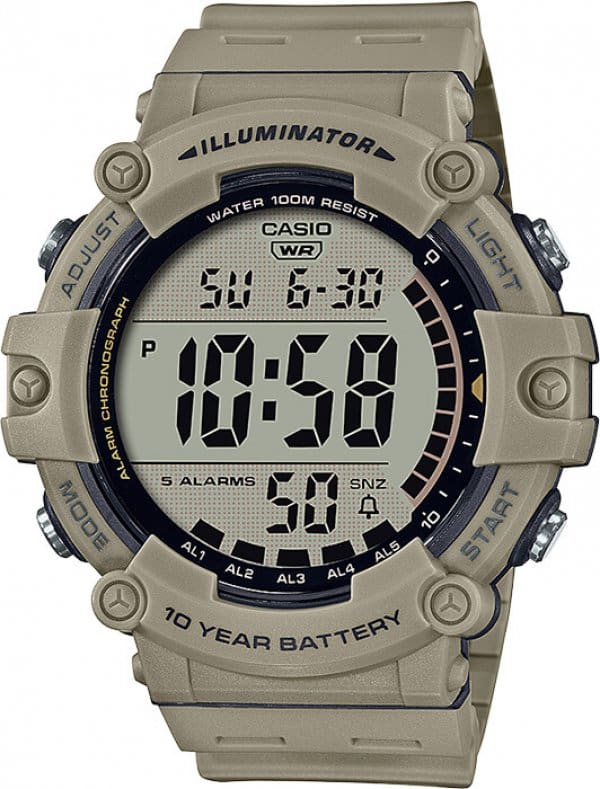 Casio AE-1500WH-8BV: Gray with inverted LCD display.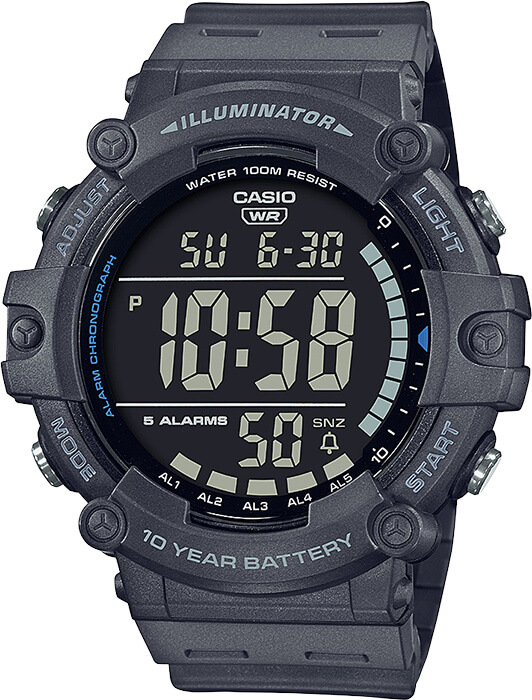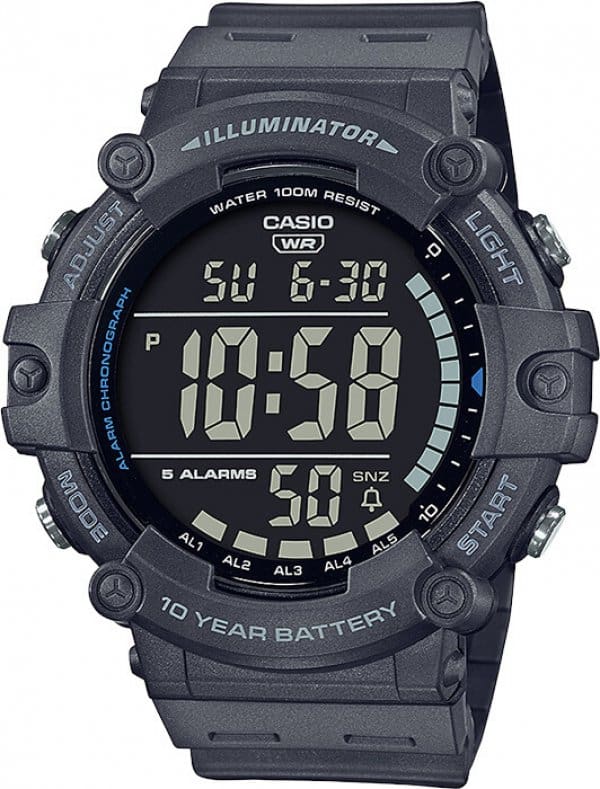 A Brief Casio AE-1500WH Video: