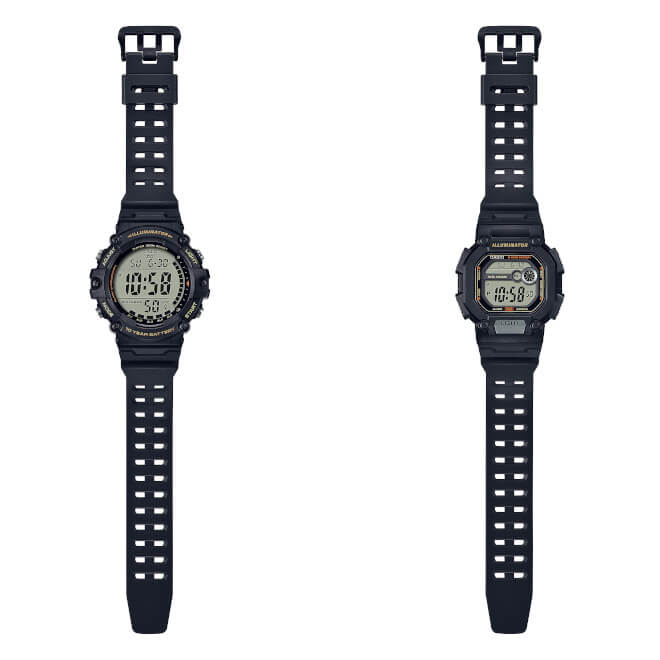 Casio added four new models to the popular AE-1500WH and W-737H series. These "X" models are described by Casio as having an extra-long band. The longer band will accommodate larger wrists and allow the watch to be worn over outerwear sleeves. Images show that the watches also have a dual-tongue buckle with two rows of band holes, unlike the non-X models with a single tongue.
The AE-1500WH and W-737H are known for being very affordable Casio watches with 100-meter water resistance and a 10-year battery life. (The AE-1500WHX and W-737HX are expected to cost slightly more due the the longer band, and they have the same modules as their non-X counterparts.) The AE-1500WH is popular for its large display, and the W-737H has a G-Shock-inspired octagonal case and front light button. Both models have resin glass, dual time, 1/100-second stopwatch (with elapsed, split, 1st-2nd place times), countdown timer (24 hours max with auto repeat), hourly time signal, full auto-calendar, and LED light with afterglow. The AE-1500WH has five multi-function alarms with one snooze, while the W-737H has one daily alarm. The W-737H has some enhanced stopwatch and timer functions, such as a target time alarm and 5-second countdown auto start for the stopwatch and the timer being settable in 1-second increments with a progress beeper option.
The black AE-1500WHX-1AV, green AE-1500WHX-3AV, black W-737HX-1AV, and brown W-737HX-5AV will be released in May in Asia and will likely be released in other regions later.
Casio AE-1500WHX-1AV: 54.4 × 51.3 × 15.8 mm, 61 grams.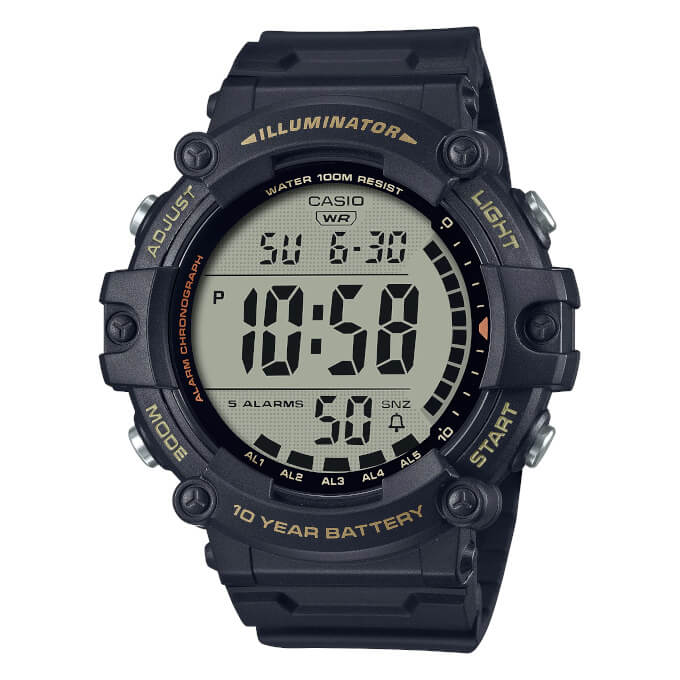 Casio AE-1500WHX-3AV: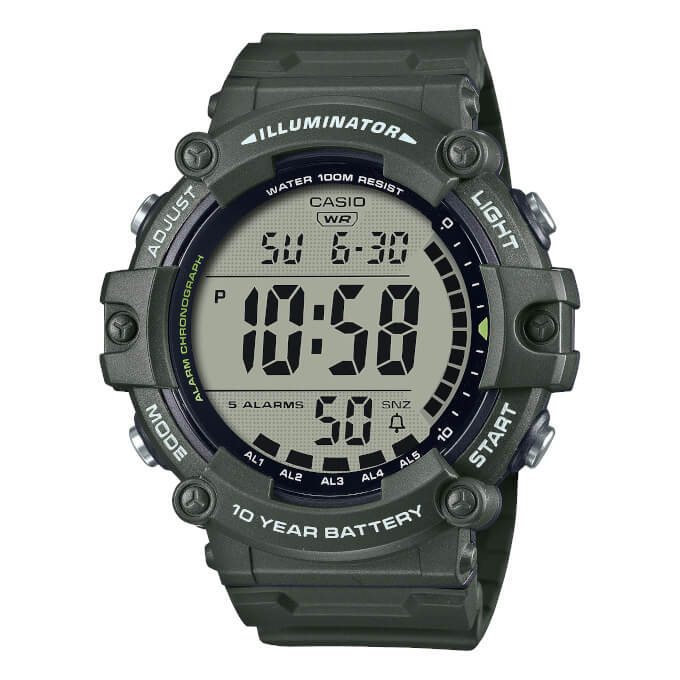 Casio W-737HX-1AV: 51.9 × 45.7 × 14 mm, 48 grams.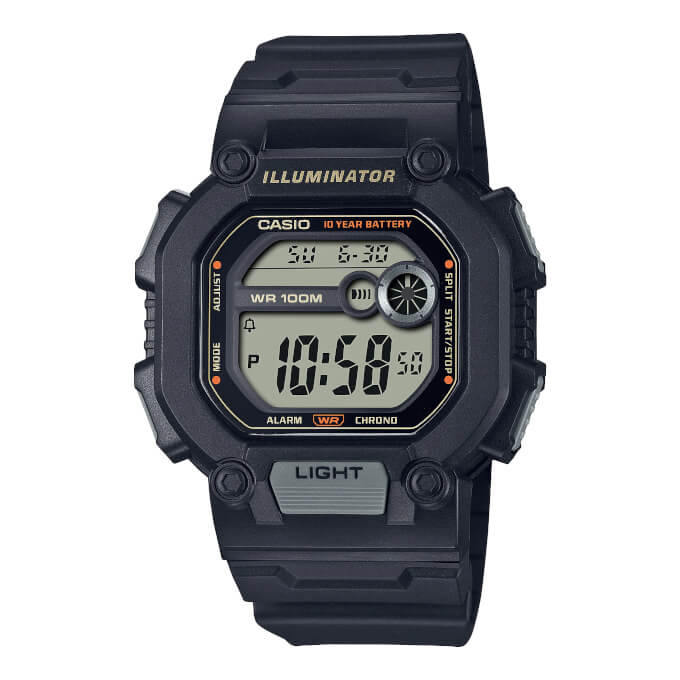 Casio W-737HX-5AV: