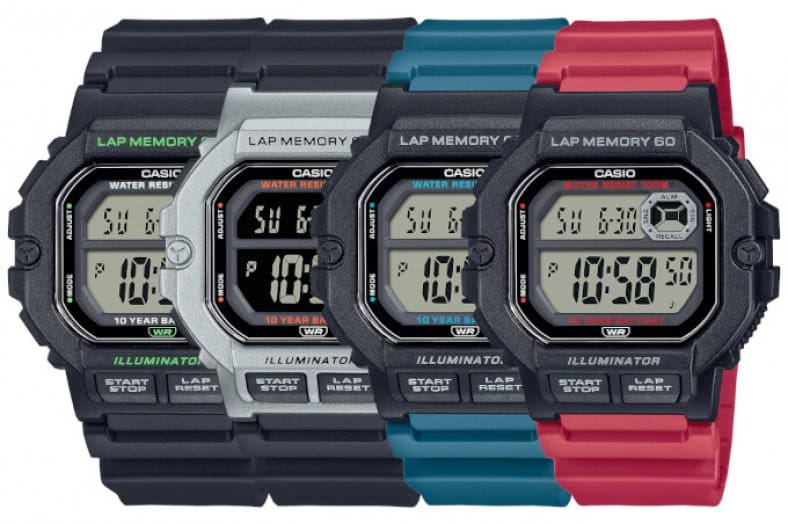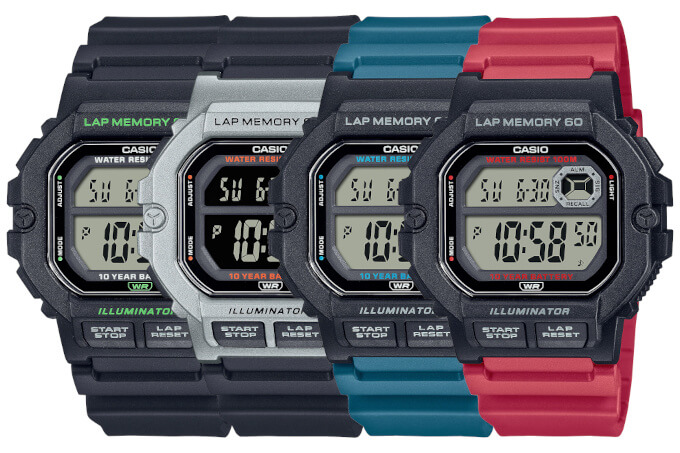 The all-new Casio WS-1400H is basically a WS-1000H with a G-Shock-inspired style (albeit without the actual shock resistance and with resin glass instead of mineral glass). The WS-1400H inherits the iconic octagonal shape of the G-Shock 5000-5600 series. Like the WS-1000H, the WS-1400H has the Start/Stop and Lap Reset buttons on the front of the watch, and it shares the same features. One of the main draws is the 1/100-second stopwatch (1/100-second up to 1 hour, 1-second after 1 hour) with a 60 record lap memory, which records the data number, measurement start month, date, day, lap/split times, and lap/split number. Along with a 10-year battery and 100-meter water resistance, the watch has dual time, 24-hour countdown timer (settable in 1-minute increments, with auto repeat), 3 multi-function alarms with 1 snooze, hourly time signal, button tone on/off, full auto calendar, and LED light with adjustable afterglow. The watch measures 47.2 × 44.5 × 13.4 millimeters and weighs 43 grams.
The Casio WS-1400H series was announced internationally and is currently available for pre-orders at Amazon.com, with a June 1 release date.
WS-1400H Instructions at casio.com
Casio WS-1400H-1AV: Black.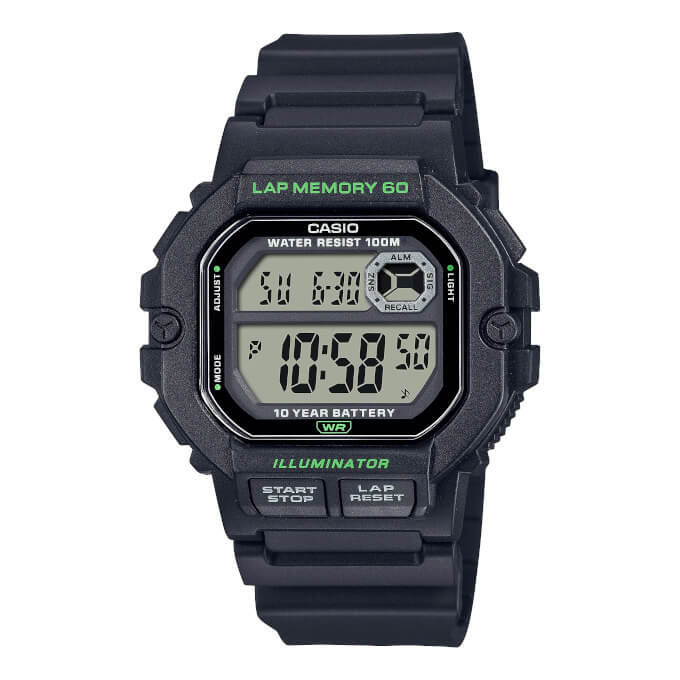 Casio WS-1400H-1BV: Black and gray with inverted LCD display.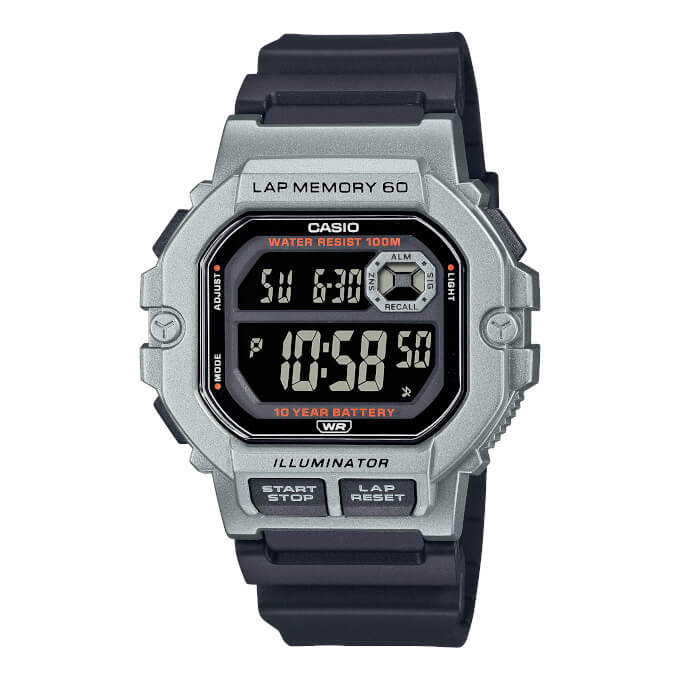 Casio WS-1400H-3AV: Blue and black.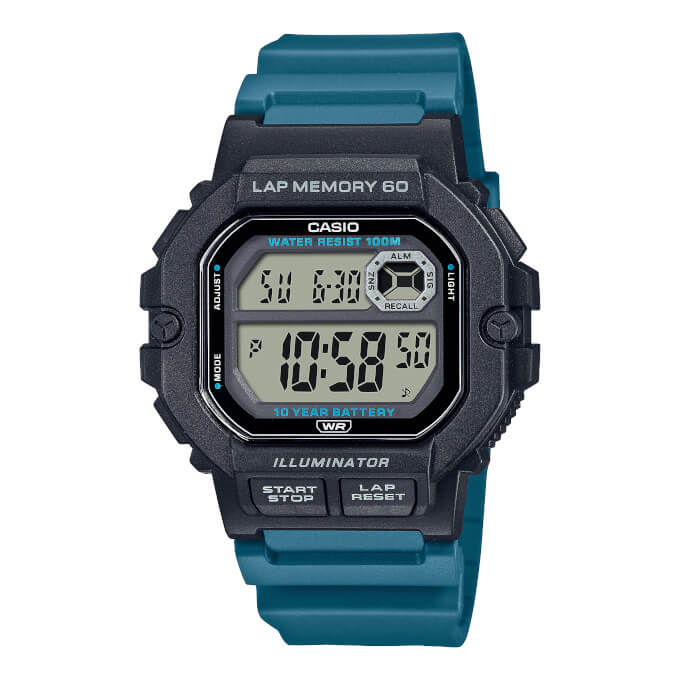 Casio WS-1400H-4AV: Red and black.