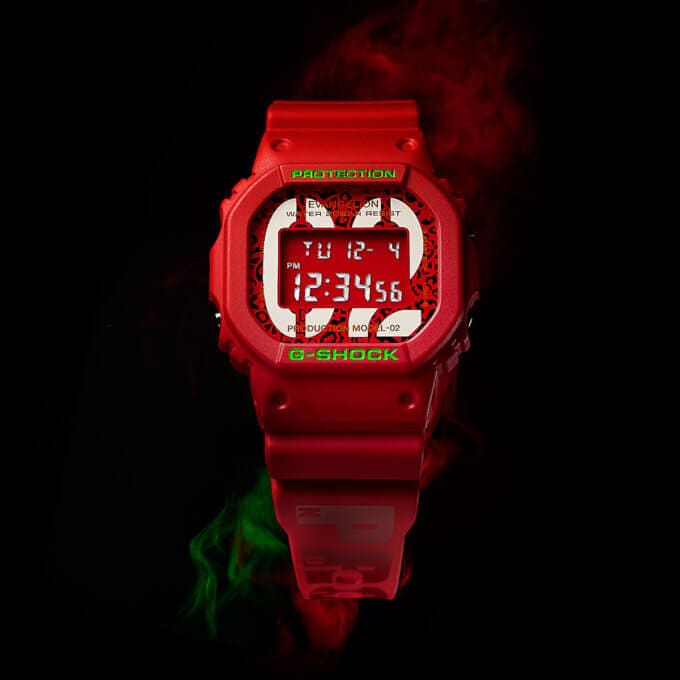 Following last year's Unit-01-inspired G-Shock collaboration, the Evangelion mech anime series is releasing another watch for 2021: G-Shock DW-5600 EVA-02 The Beast Model featuring Radio Eva. This limited edition DW-5600 is based on Unit-02, an Eva battle robot equipped with a special "Beast Mode" for extra power.
The red watch has a custom face with an Eva-02 motif, custom printed bands, and a red-tinted inverted LCD display. The case back is engraved with a mirrored-style logo for "The Beast," and the watch comes in exclusive packaging.
Reservations will be available in Japan on May 17, 2021, 18:00 at the Radio Eva Online Shop and the Evangelion Store, with delivery to take place in early August. Reservations will also be available at the Shibuya Radio Eva Store and Ikebukuro Evangelion Store Tokyo-01. For more information and photos, visit evastore2.jp.