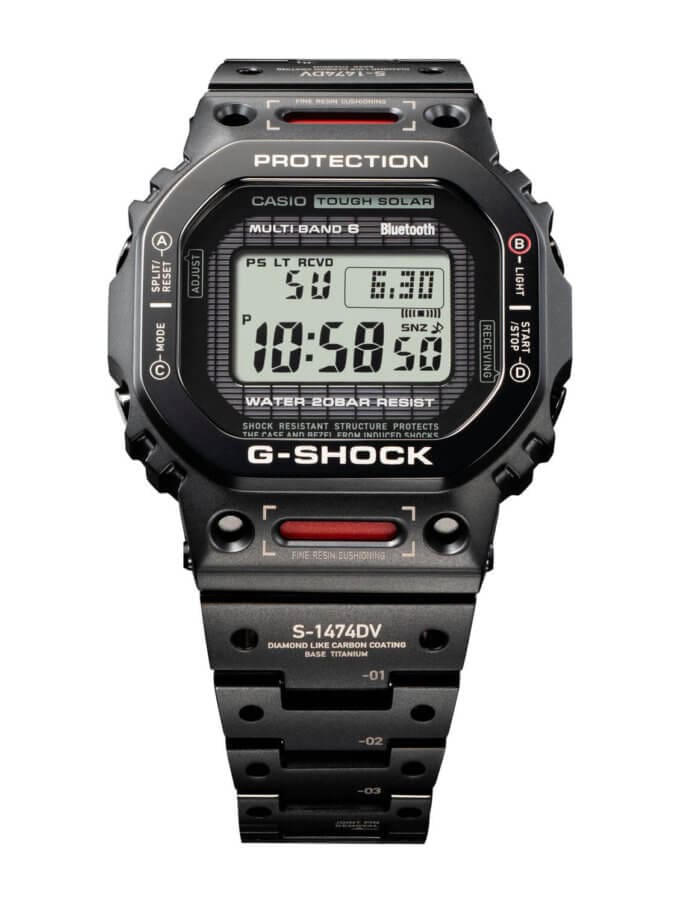 The G-Shock GMW-B5000TVA-1 Titanium Virtual Armor edition stands apart from other GMW-B5000 models, with a label-heavy mech-inspired design and a new grill pattern on the solar panel that departs from the traditional brick style. Sections of the bezel case are cut away near the band, revealing the fine red resin that cushions the internal case. The usual round dimples on the band now appear to be open holes, and the ones near the lugs appear to be much deeper. The laser-etched labels give the impression of a science fiction movie, video game, or mecha anime rather than the usual luxe styling of the GMW family, but this limited edition watch is certainly one of the more exclusive full metal squares.
Unlike standard stainless steel models, the GMW-B5000TVA-1 is made of lightweight titanium. It is also equipped with a sapphire crystal. Initial reports indicated that the watch (bezel case and band) is treated with a diamond-like carbon (DLC) coating. According to G-Shock Japan, the surface has a DLC processing and black ion plating (IP) for the "bezel part," which is a combination we have not seen before. Casio-intl.com lists "Black ion plated bezel" and "Diamond Like Coating" in the specs. (As to what all that means exactly in regard to where the DLC is and where the IP is on the bezel, it's anyone's guess, and we will just point out that the bezel area immediately surrounding the display appears to have a different tone and texture than the rest of the bezel. Also, "bezel part" usually indicates a part of the bezel and not the whole thing. The "Diamond Like Carbon" etching on the side of the bezel leads us to believe that the whole bezel (or "outer case," if you'd like) has DLC and perhaps the IP is applied on top of it to get that contrasting look, but this is not confirmed.)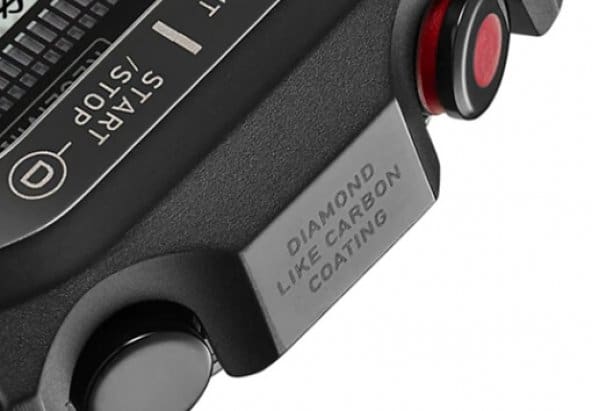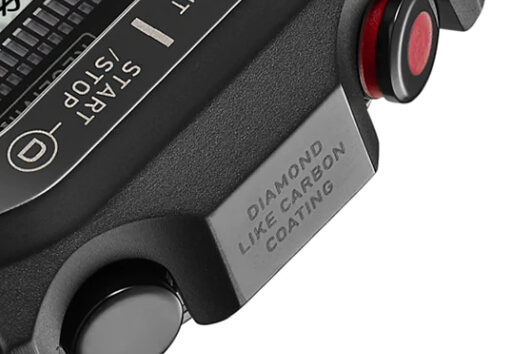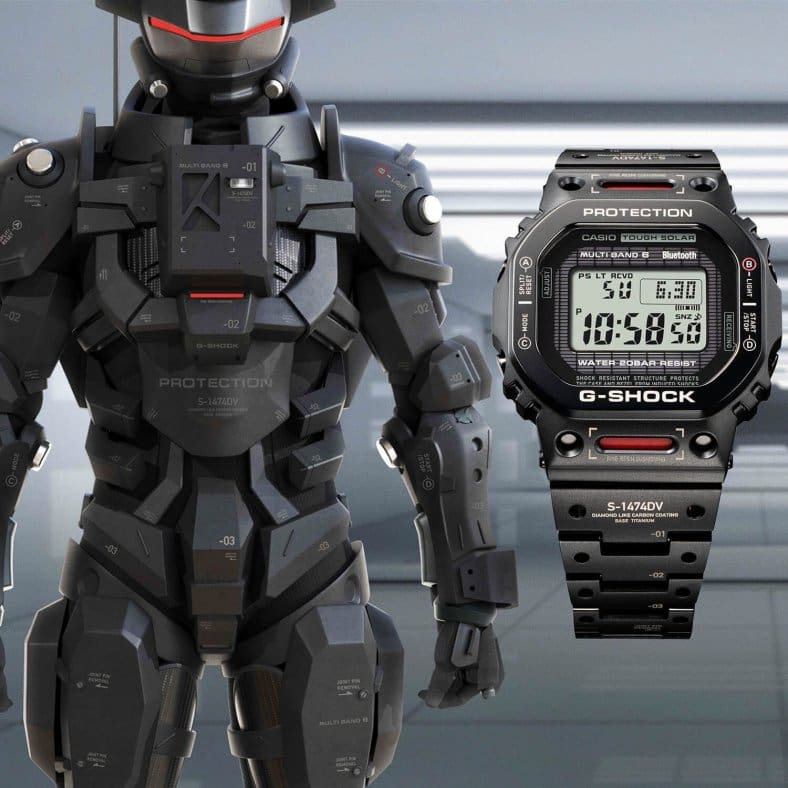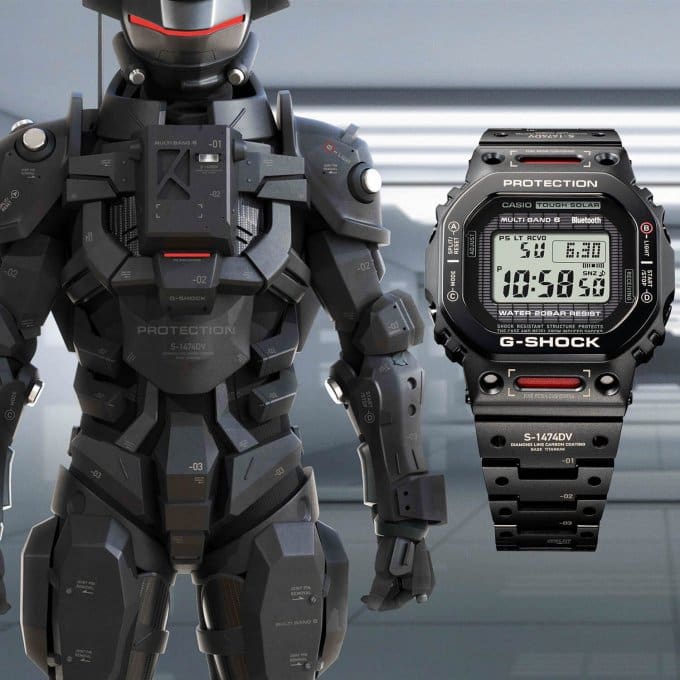 The "S-1474DV" label refers to the titanium band, as this was also seen on the rear of other titanium GMW-B5000T models. Other notable labels are the module number "3459" and "Multi Band 6" with a description on the band clasp, which states "A built-in miniature antenna conducts high-sensitivity reception of standard time radio waves carrying time information and corrects the time automatically." Other major features of the GMW-B5000TVA-1 include a full titanium internal case with screw-back, shock resistance, 200-meter water resistance, Tough Solar power, Bluetooth smartphone link, and STN LCD display.
The GMW-B5000TVA-1JR is an October 2021 release in Japan, with a tax-included price of 198,000 yen. The GMW-B5000TVA-1 is also expected to be released worldwide. G-Shock U.S. is expected to release the GMWB5000TVA1 for $1,650.
Update: G-Shock U.S. has listed the GMWB5000TVA1 for $1,650.