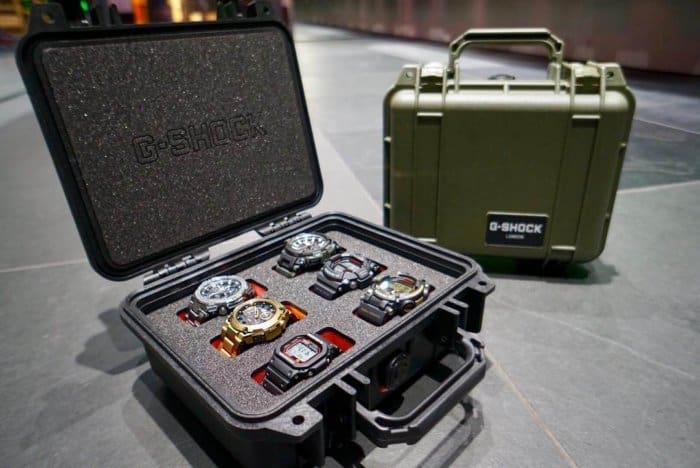 The G-Shock London store on Carnaby Street is offering a free G-Shock-branded Pelican case to those who spend at least £650. This heavy-duty hard case comes in black or olive with a G-Shock London logo and is designed to hold six watches. Some watches that cost £650 or more include the G-STEEL GST-B100X-1AER, Mudmaster GWG-1000, Frogman GWF-D1000, and Gravitymaster GPW-2000, or you could opt to buy several watches to qualify.
The G-Shock London store is located at 56A Carnaby Street.
(
G-Central is an independent news site created and maintained by fans and is not an official representative of Casio or G-Shock. G-Central earns a commission on qualifying purchases made from its links. See full disclosure.
)