Casio is releasing two G Presents Lovers Collection sets for Autumn/Winter 2022: the white LOV-22A-7A set with a G-Shock GA-110 and Baby-G BA-110 pair, and the gray and green LOV-22B-8A set with a G-Shock GA-2100 and GMA-S2100 pair. These sets have a Morse code motif on the bands that when combined spell "Love Is Gravity." On the LOV-22B-8A set, the day of week indicators are printed with the symbol for "U" which combines to form "US" on a Saturday. Each limited edition set includes exclusive packaging and each watch has Lovers Collection 2022 engraved case backs featuring the angel and devil design.
The LOV-22A-7AJR set (39,600 yen, tax-included) and LOV-22B-8AJR set (35,200 yen, tax-included) are November 2022 releases in Japan. G Presents Lover's Collection sets are typically released in Asia only, although each model from the most recent Summer Lovers Collection was also released individually in Europe. Japan is also getting the Seasonal Pair Collection 2022 (previously announced for Asia), which is a pair of metal-covered GM-5600LC-7 and GM-S5600LC-7 watches that are available individually.
Also in November, G-Shock is releasing three new small-size GMA-S2100 models: the light blue GMA-S2100BA-2A2, green GMA-S2100BA-3A, and pink GMA-S2100BA-4A. These watches have a minimalist style with a one-tone color scheme and a positive LCD display, and are likely to be released worldwide.
Update: The dark blue GMA-S2100B-2A1 is also being released internationally, but not in Japan.
G Presents Lovers Collection LOV-22A-7A: G-Shock GA-110 and Baby-G BA-110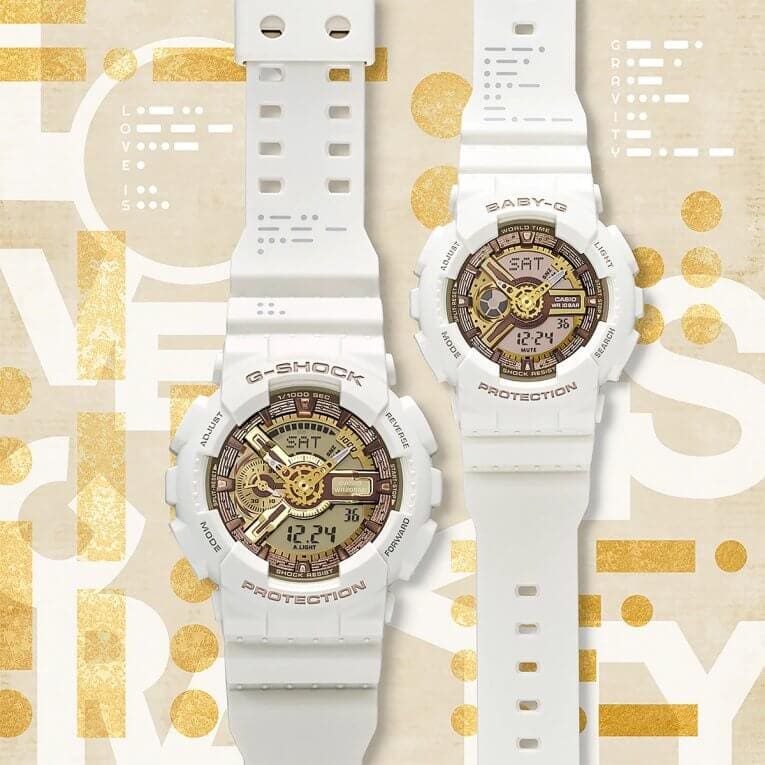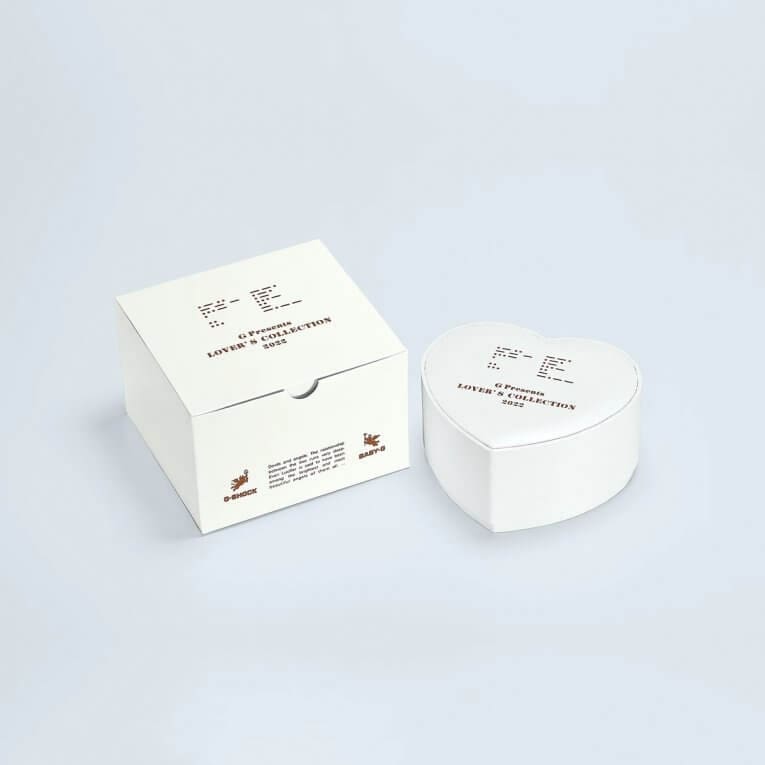 G Presents Lovers Collection LOV-22B-8A: G-Shock GA-2100 and G-Shock GMA-S2100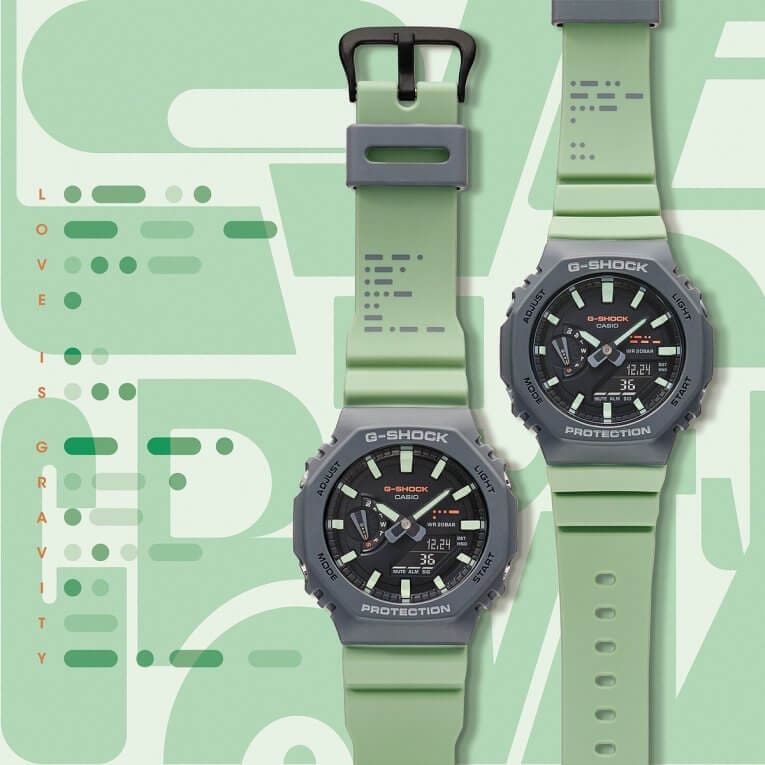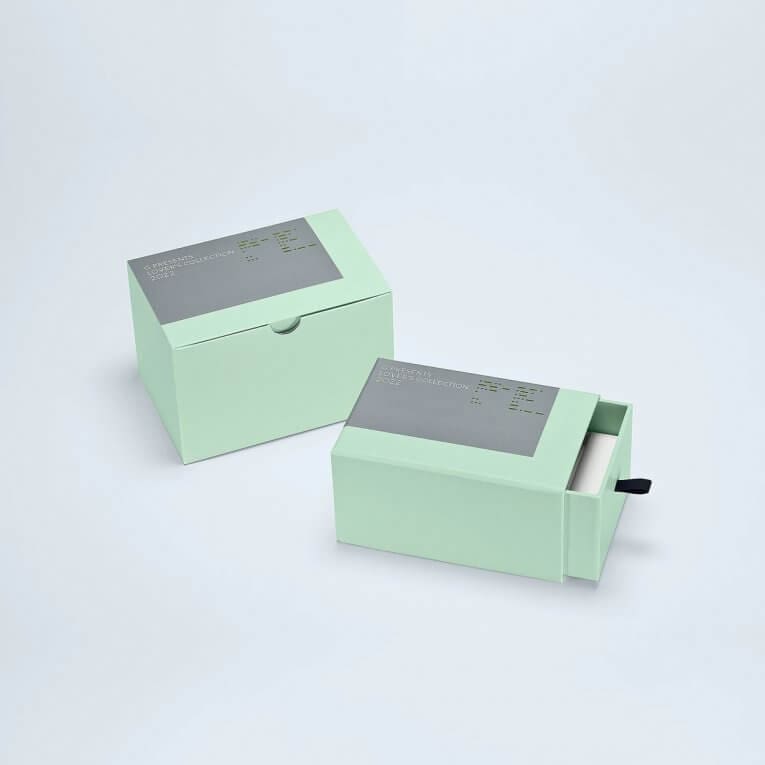 G-Shock GMA-S2100 BA Series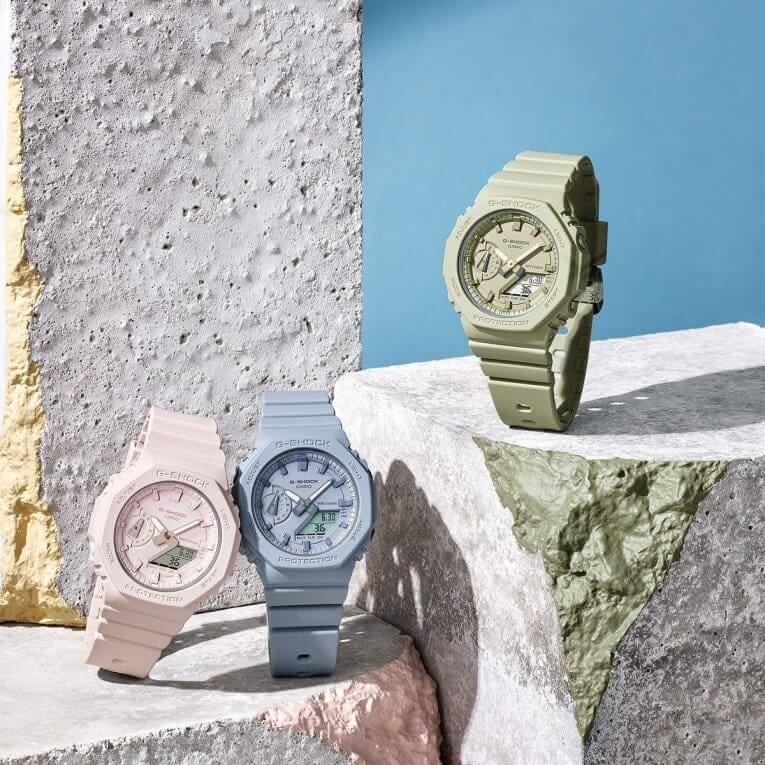 G-Shock GMA-S2100BA-2A1: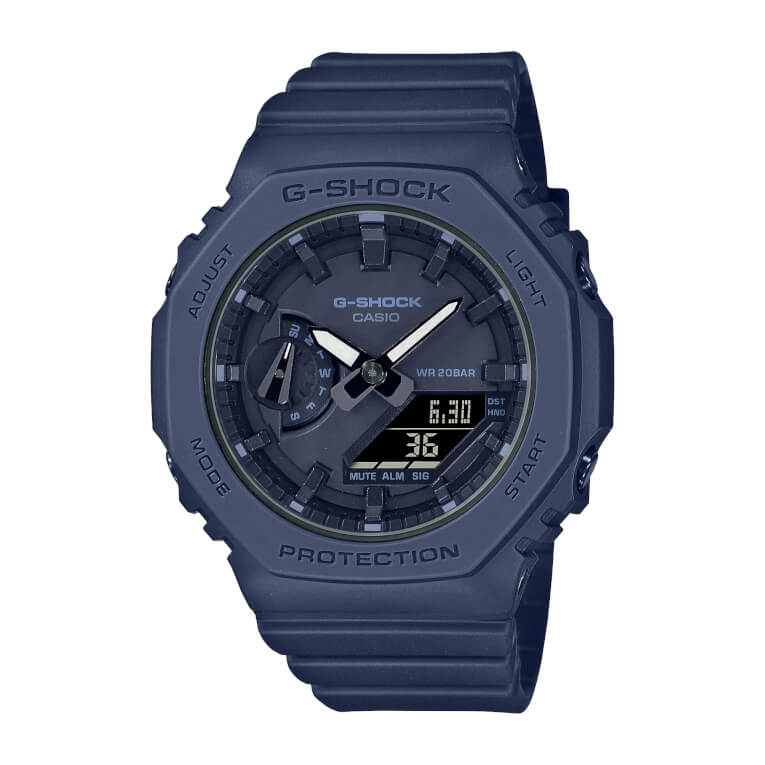 G-Shock GMA-S2100BA-2A2: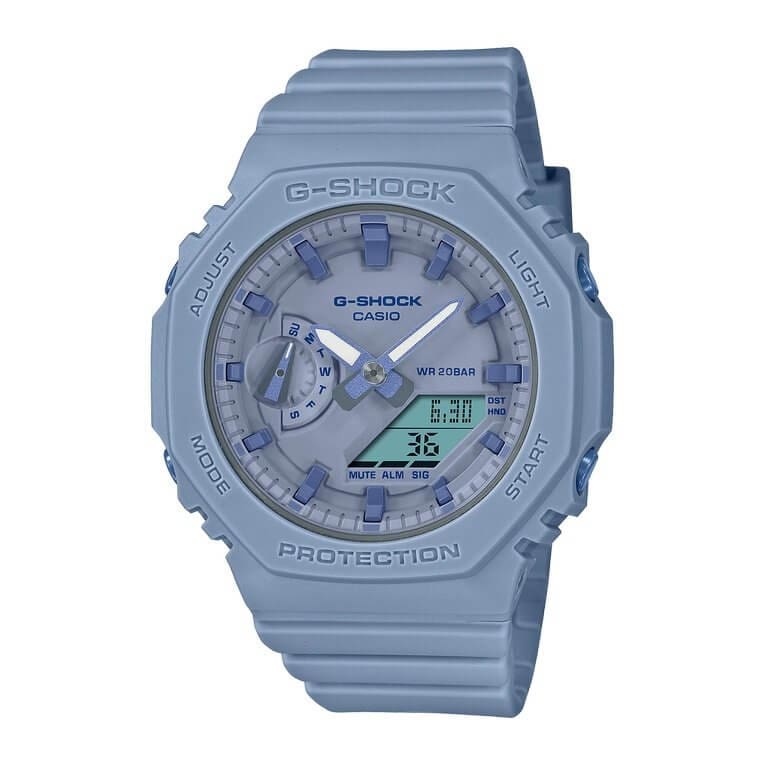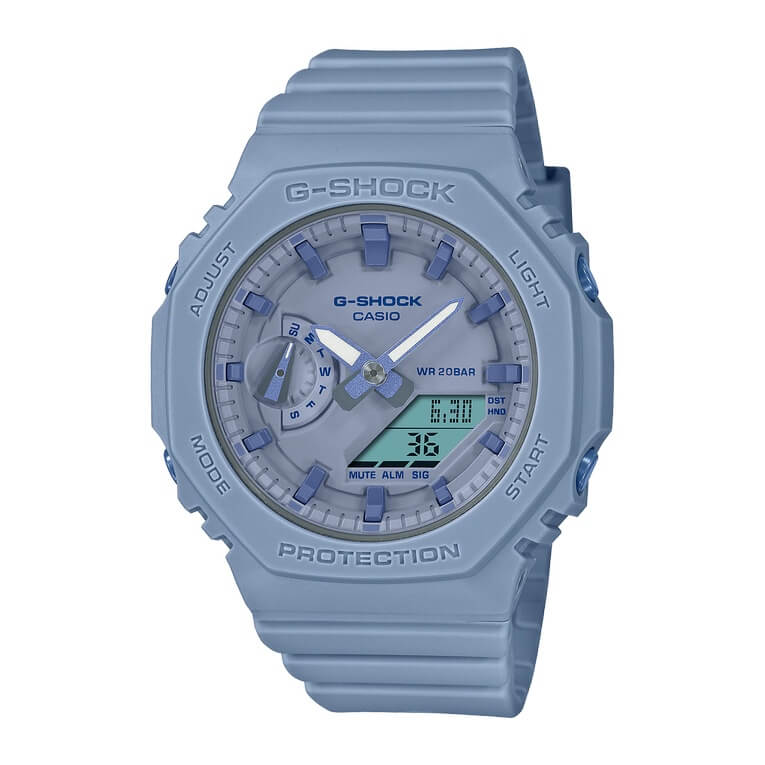 G-Shock GMA-S2100BA-3A: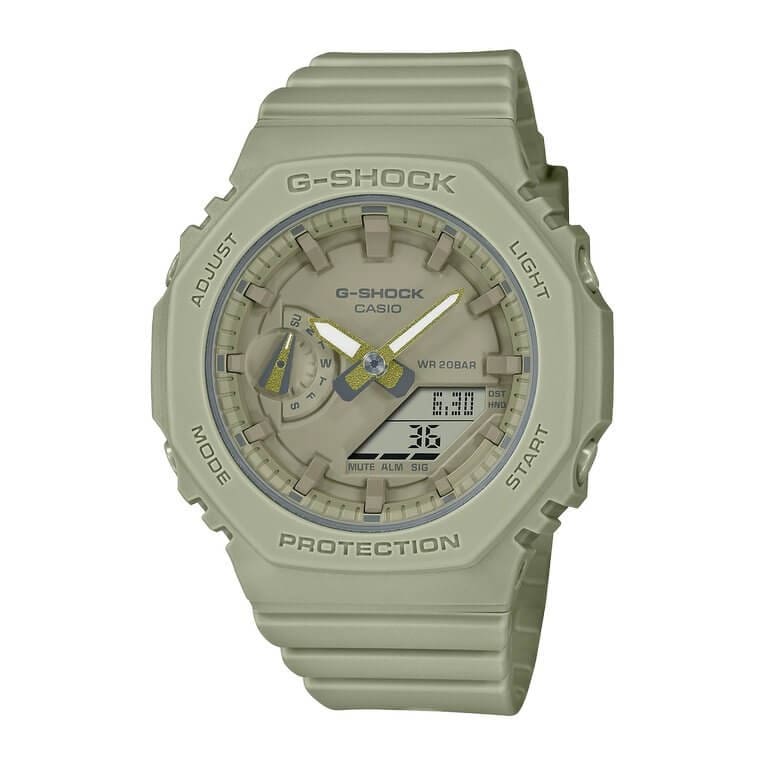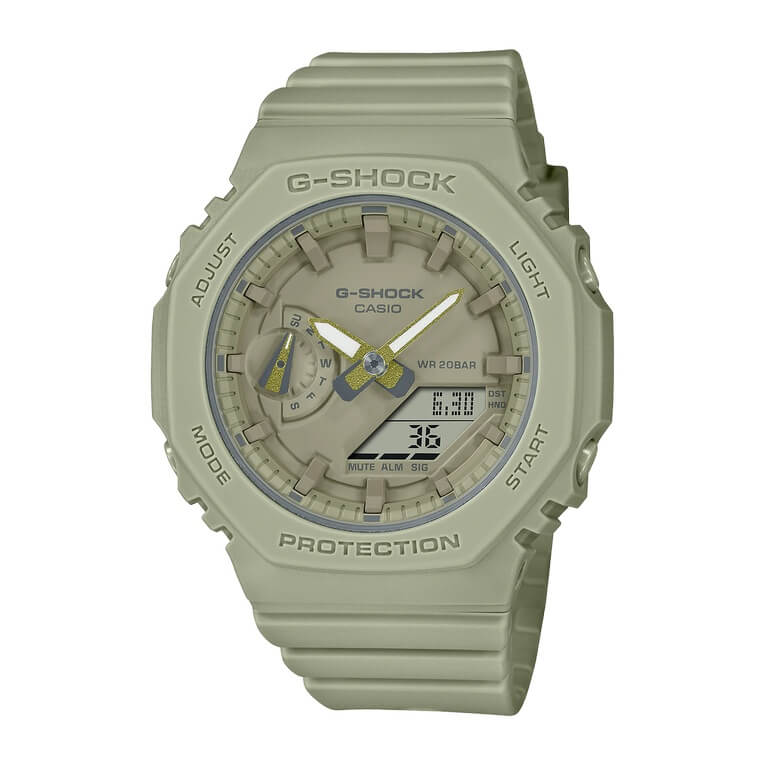 G-Shock GMA-S2100BA-4A: