The G-Shock AWR-M100SNR-2A offers an attractive new color combo with a royal navy blue case and band paired with a rose gold bezel and markers. This mid-size analog-digital watch features Tough Solar power and a full auto LED light that can be set to activate in the dark with a turn of the wrist. Other features include world time, 1/100 second stopwatch, countdown timer (100 minutes), 5 daily alarms, alarm countdown, hourly time signal, button tone mute, power saving function, and battery power indicator.
The AWR-M100SNR-2A is an October 2019 release for Asia.
Update: The AWG-M100SNR-2AJF and the Baby-G BGA-1050NR-2BJF are November 2019 releases in Japan. They are part of the "Precious Heart Selection" and are available separately for 25,000 JPY and 23,000 JPY, respectively. Both of these models have Tough Solar power and Multi-Band 6 auto radio timekeeping.
G-Shock AWR-M100SNR-2A: Tough Solar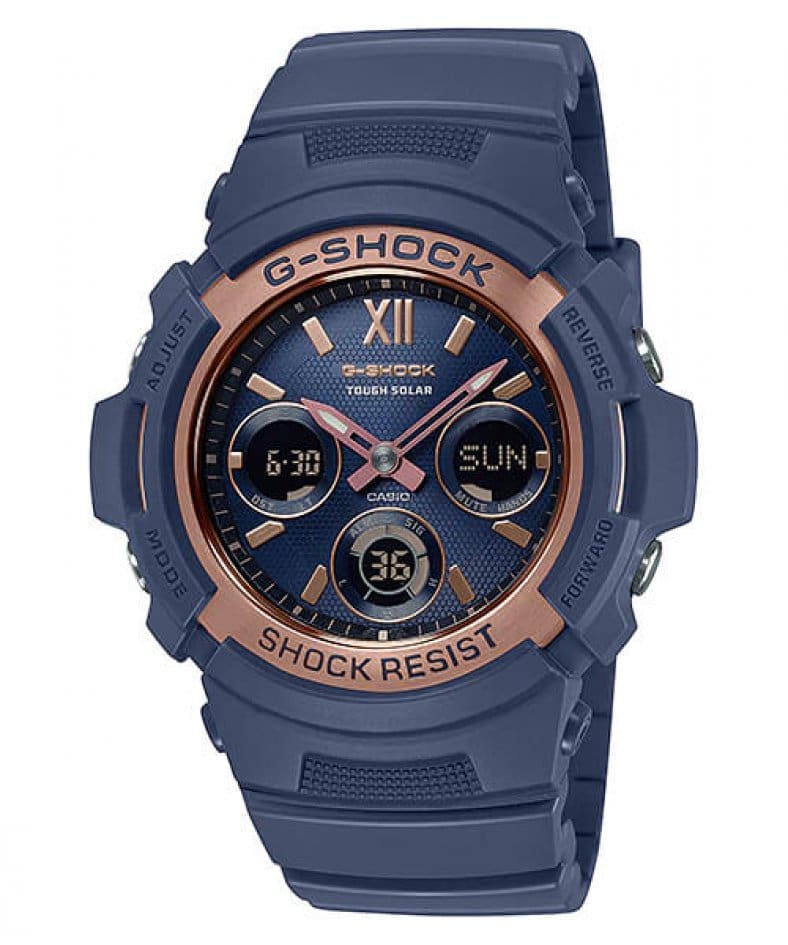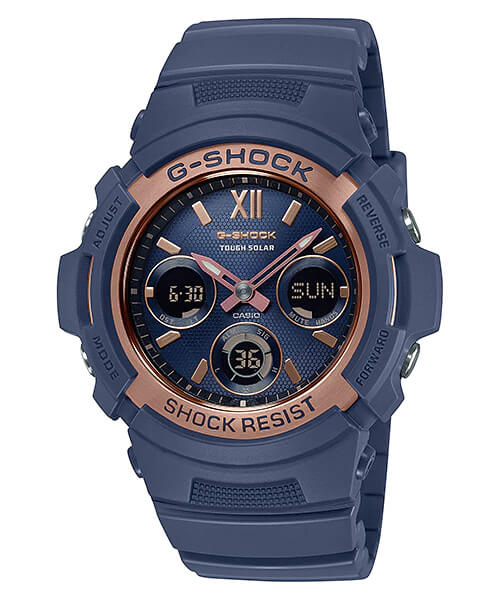 G-Shock AWG-M100SNR-2AJF: Tough Solar and Multi-Band 6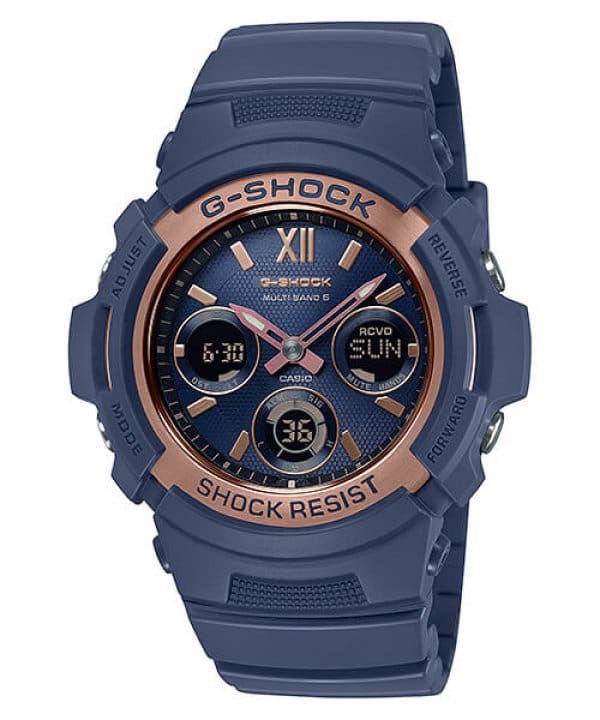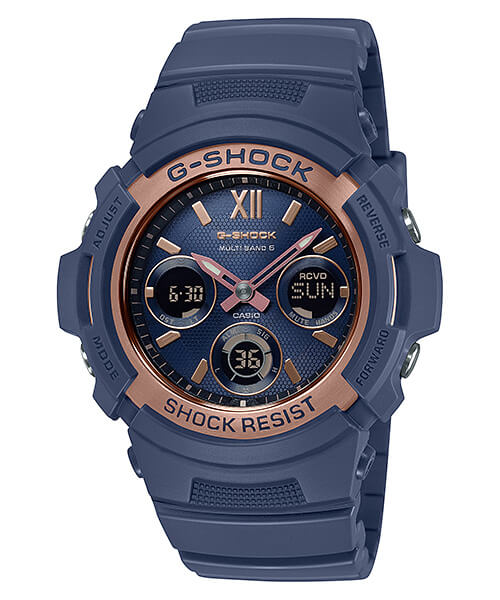 Baby-G BGA-1050NR-2BJF: Tough Solar and Multi-Band 6