(
G-Central.com is an independent blog managed by fans and is not an official Casio G-Shock site. G-Central is reader-supported and earns a commission on qualifying purchases made through its links.
)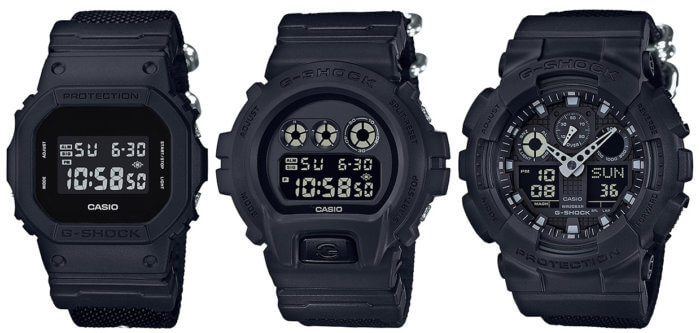 Announced by G-Shock Japan, the G-Shock Military Black Series with Cordura Nylon Band includes the DW-5600BBN-1JF, DW-6900BBN-1JF, and GA-100BBN-1AJF. These watches feature a basic military-inspired design with blacked-out faces and reverse LCD displays for a stealthy look. They include a tactical nylon band made from Cordura fabric for extra strength and durability compared to typical nylon. The bands also have stainless steel hole rings and keepers for added strength. With these extra-rugged bands, these models are intended for use in harsh outdoor environments and would be an excellent choice for military or extreme sports. List price is ¥12,000 JPY for the DW-5600BBN-1JF and DW-6900BBN-1JF, and ¥15,000 JPY for the GA-100BBN-1AJF.
Update: Casio America announced a release for the DW6900BBN-1.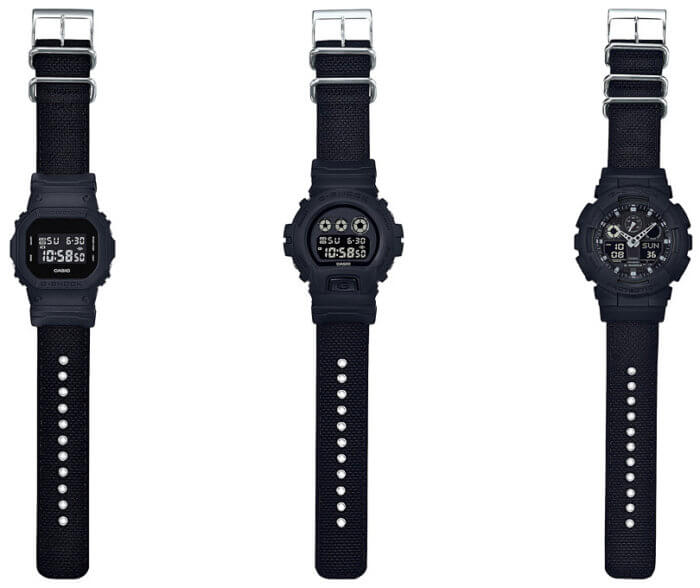 G-Shock DW-5600BBN-1JF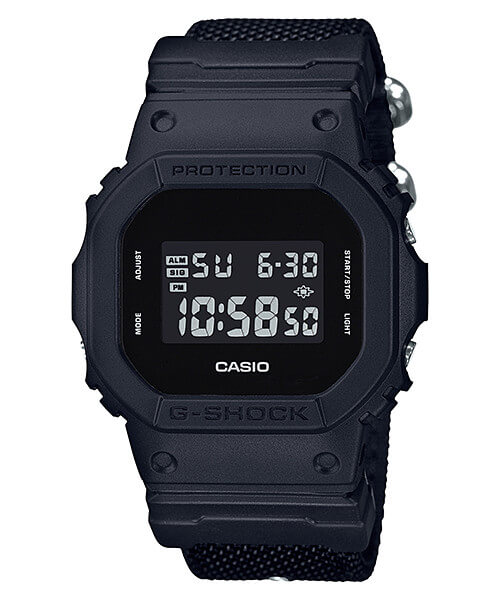 DW-5600BBN-1JF on Amazon
DW-5600BBN-1JF on eBay
G-Shock DW-6900BBN-1JF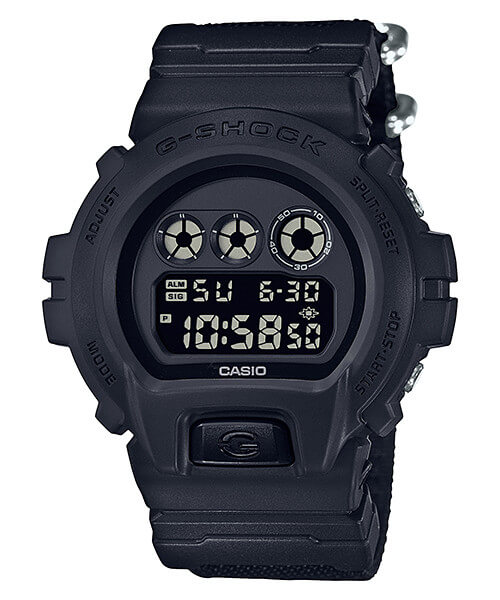 DW-6900BBN-1JF on Amazon
DW-6900BBN-1JF on eBay
G-Shock GA-100BBN-1AJF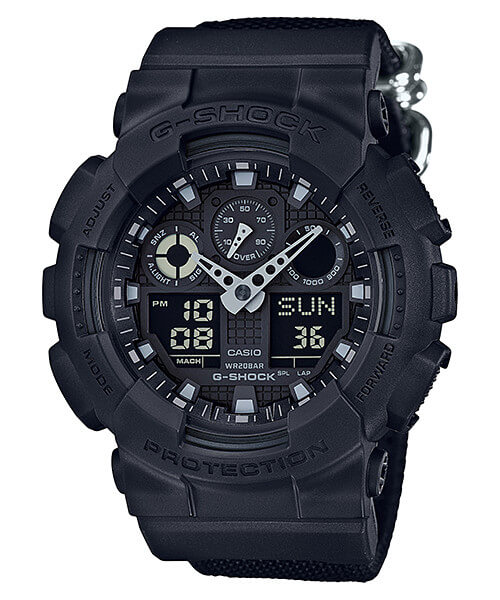 GA-100BBN-1A on Amazon
GA-100BBN-1A on eBay