Casio revealed the first G-Shock 35th Anniversary models which are part of the Big Bang Black Collection. This series includes the GA-135A-1A, GA-735A-1A, GA-835A-1A, and GG-1035A-1A Mudmaster. So far it's confirmed that Asia will be getting these four models with other regions likely to follow. Japan will be getting all four plus the Japan-exclusive GW-5035A-1JR which is likely to be the most sought-after collector's piece for the 35th anniversary. A release date has yet to be confirmed.
These anniversary models have a coating with particles mixed in to diffuse light reflection for a matte black finish. This finish is inspired by the state of nothingness before the birth of the universe. The buttons, buckle, and reverse LCD displays also maintain this black theme. Each model has a stainless steel case black with a striking gold IP to represent the Big Bang, as well as a stainless steel strap keeper with gold IP. The case back has an engraved 35th Anniversary logo designed by Eric Haze and the strap keeper has a special 35th anniversary stars design. "Since 1983" is displayed in red on the display to celebrate the birth of G-Shock. Each watch comes in a commemorative box and tin.
The base models of these watches will be familiar to most G-Shock fans, with the GA-835A-1A being based on the upcoming GA-800 which hasn't been released yet. This analog-digital model has three analog hands and a front facing LED light button. The case's similarity to the GA-700 and the model number may lead one to believe it is the same size as the very large GA-700, but it is actually smaller with a width of 48.6 mm versus the 53.4 mm, and this can be seen in the side-to-side photo above.
G-Shock GA-135A-1A: Base model is the GA-110. Japan release is GA-135A-1AJR with list price of ¥20,000 JPY.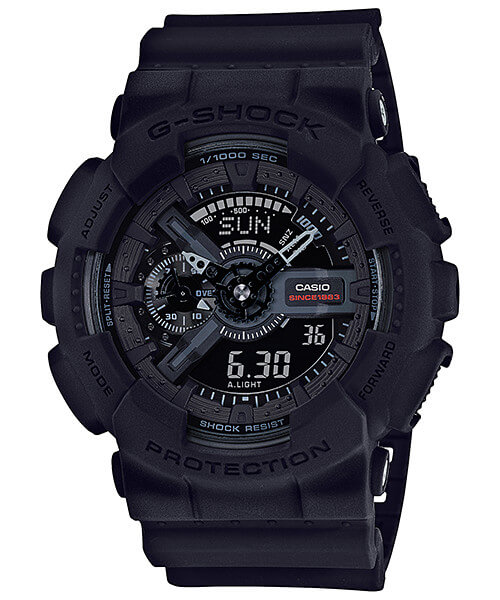 G-Shock GA-735A-1A: Base model is the GA-700. Japan release is GA-735A-1AJR with list price of ¥19,500 JPY.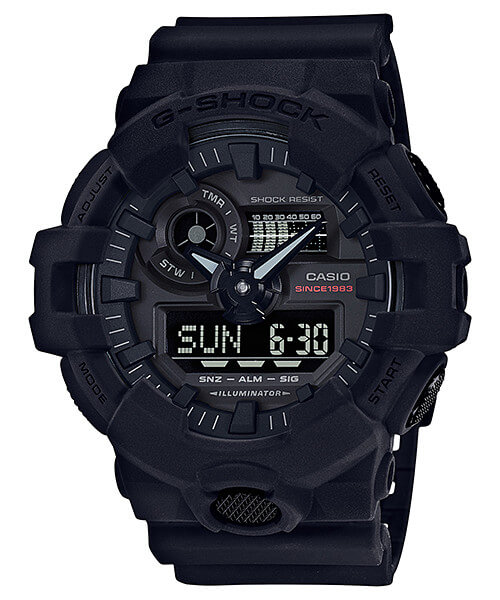 G-Shock GA-835A-1A: Base model is the GA-800. Japan release is GA-835A-1AJR with list price of ¥20,000 JPY.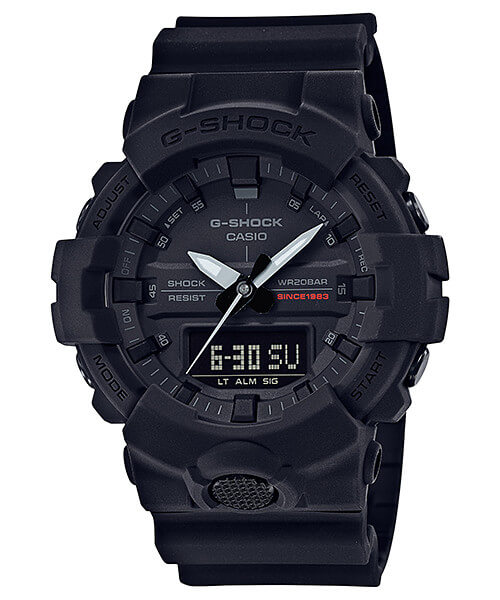 G-Shock GG-1035A-1A: Base model is the GG-1000 Mudmaster. Japan release is GG-1035A-1AJR with list price of ¥43,000 JPY.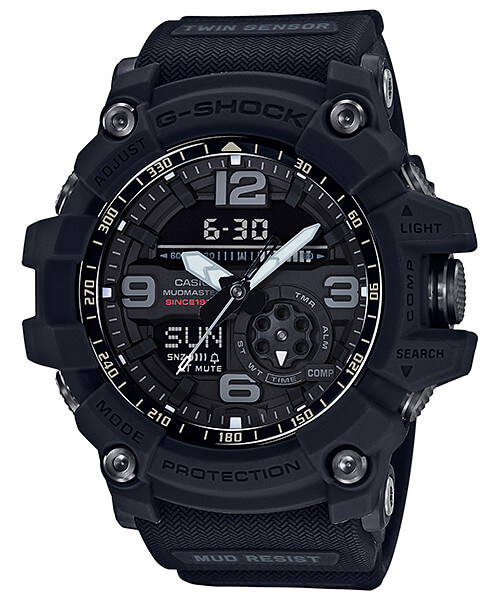 G-Shock Big Bang Black 35th Anniversary Box and Tin: