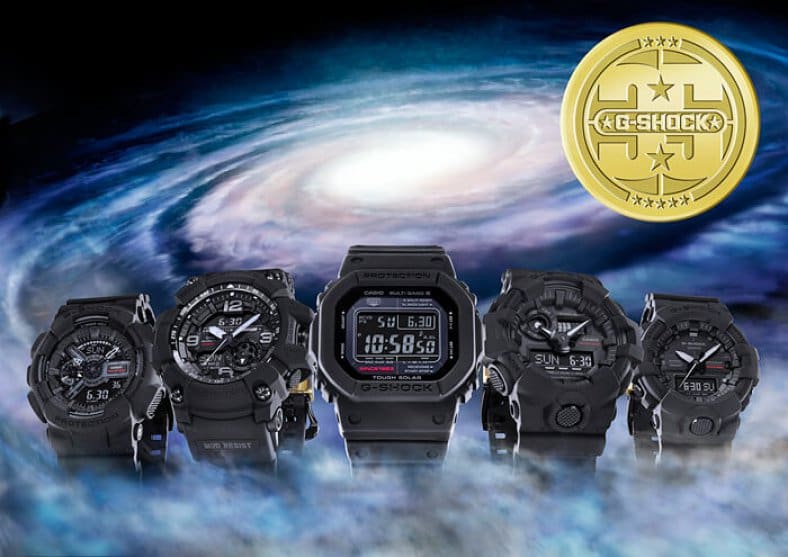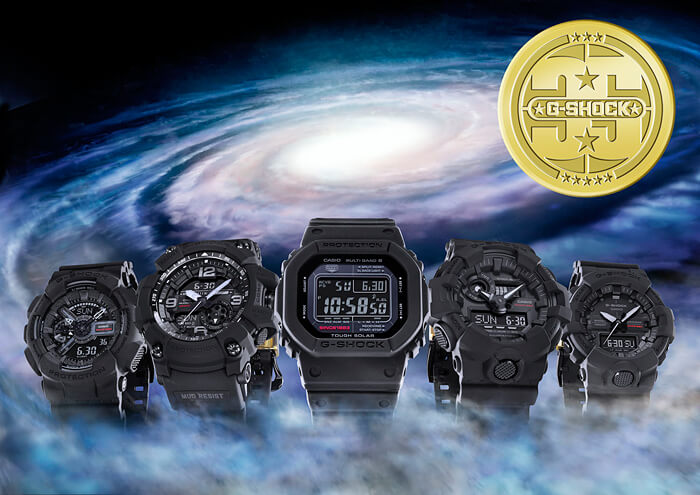 G-Shock Japan announced a new GW-5000 model, the GW-5035A-1JR 35th Anniversary Edition, as part of the upcoming commemorative Big Bang Black Collection. This is currently a Japan-only model and will not be part of the international Big Bang Black Collection outside of Japan. (Correction: G-Shock China, G-Shock Taiwan, and G-Shock America have also announced the GW-5035A-1 for release.)
As any serious G-Shock fan knows, the GW-5000 is one of the most beloved and respected series due to its tribute to the original G-Shock (with its 5000-series case and a screw-lock case back), upgrades with modern technology (Tough Solar/Multi-Band 6), and superior build quality (stainless steel inner case and DLC coating). The GW-5035A-1JR has a matte black bezel and body which expresses the state of nothingness before the universe was born. The stainless steel case back is gold to represent the Big Bang, and is adorned with the 35th Anniversary logo designed by Eric Haze. The watch has a reverse LCD display and "Since 1983" text on the display to commemorate the anniversary. This model also has a stainless steel band keeper with gold IP and a 3-star and 5-star graphic.
The GW-5035A-1JR is the latest GW-5000 model following the GW-5000HR-1JF Black and Red Heritage Edition. That model became scarce rather quickly, and the demand for this one is expected to be much higher. It's safe to say this will be one of the most coveted 35th Anniversary G-Shock watches. The standard GW-5000 model is the current GW-5000-1JF, a more readily available Japan-only model.
The GW-5035A-1JR has a list price of ¥44,000 JPY and a September 2017 release date.
Update: Casio America announced the GW5035A-1 with a retail price of $350 USD for an October 2017 release.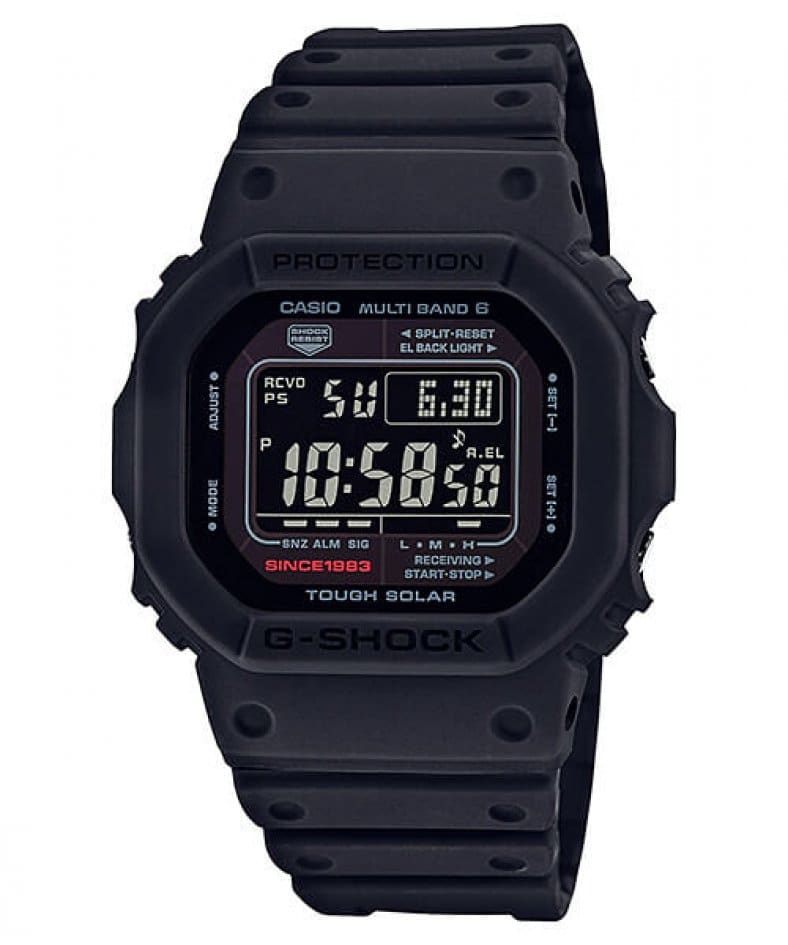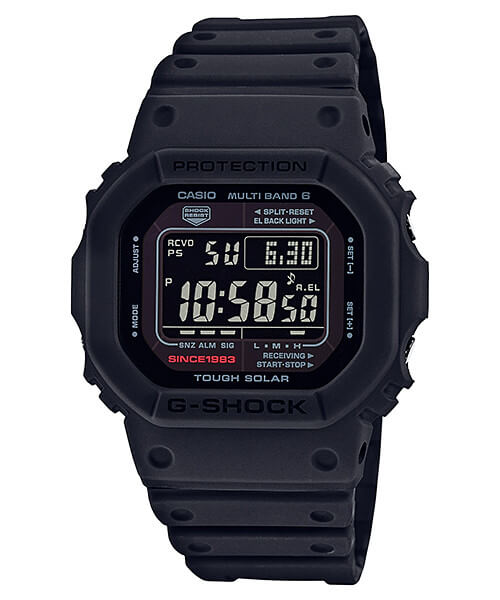 Source: g-shock.jp