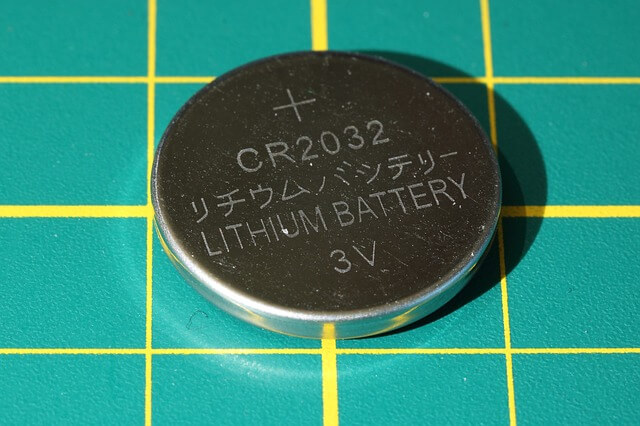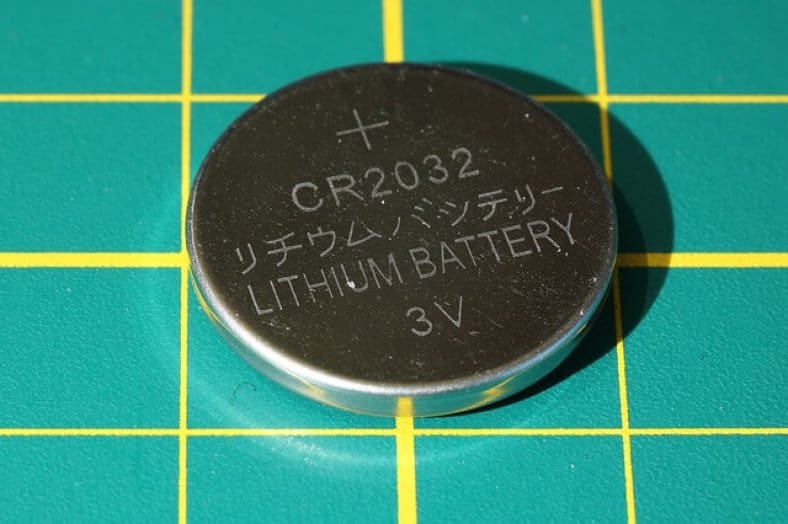 During a crisis, finding and replacing a watch battery may not be an option. Be assured that you have the right tool for the job by choosing a G-Shock with superior battery life. Here are the G-Shock watches with the longest battery life, according to Casio.
(About Tough Solar Watches: In theory, G-Shocks with Tough Solar power should have the longest-lasting batteries, but this may not always be the case. A Tough Solar watch uses a rechargeable battery, and this battery will eventually fail. Many Tough Solar watches have been known to last over 10 years before needing a battery change. As with other devices, the battery lifespan will be affected by usage and the charging cycles it goes through. With G-Shock watches, it is generally recommended to keep the watch charged up as much as possible and to avoid letting it get totally depleted, and using the power save function will help with this. It is often possible to keep digital models fully charged without any extra effort, but some analog models may need to be placed next to a sunny window every so often, if they are not getting enough light.)
Because of the large amount of solar-powered G-Shock models available, this article focuses on non-solar, battery-powered watches, but Tough Solar watches are also highly recommended. For a simple yet capable Tough Solar G-Shock, consider the GW-6900.

You shouldn't necessarily rule out other G-Shock watches with a shorter battery life than the following models. G-Shock watches with batteries that are rated for 2-3 years can often last much longer than that, especially if the functions and light are used sparingly. This is especially true of G-Shock watches with all-digital displays.
(All battery life times listed are approximate.)
G-Shock GLX-5600 (7-year battery): The GLX-5600 is a surfing model known for its tide and moon graph, but perhaps not as well-known for its 7-year battery. Lately, the GLX-5600 has mainly been featured in collaborative releases.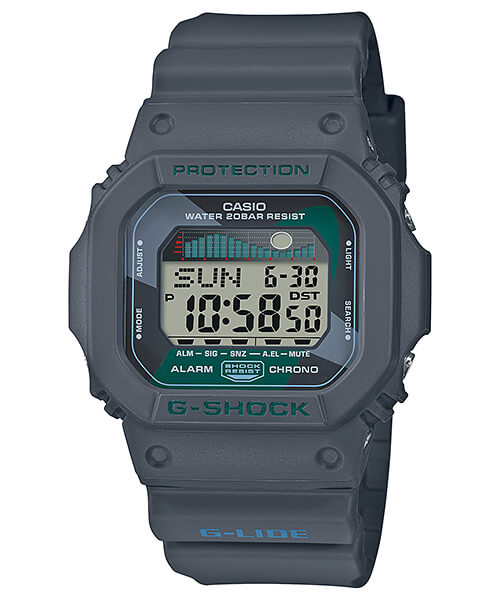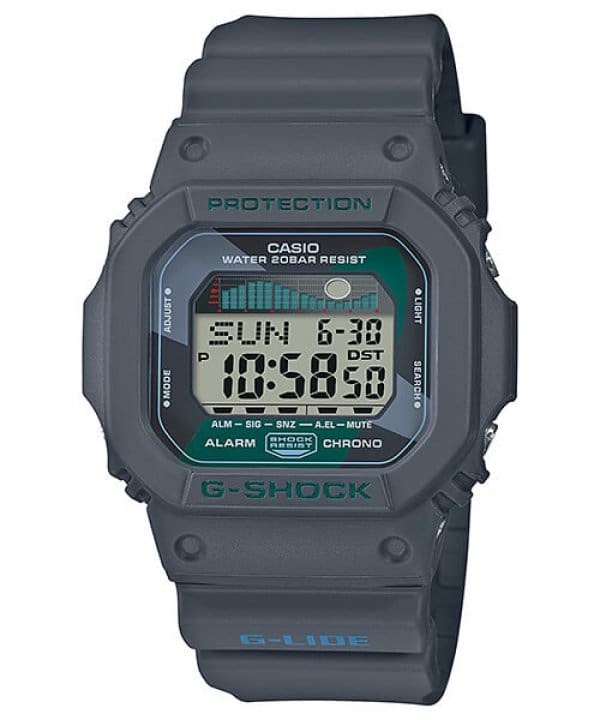 GLX-5600 on Amazon GLX-5600 on eBay
G-Shock G-2900 (10-year battery): This lesser-known affordable G-Shock offers some unique features, like the password-protected E-Data Memory. The G-2900 also offers some features that other basic models lack, such as world time and 5 alarms with 1 snooze.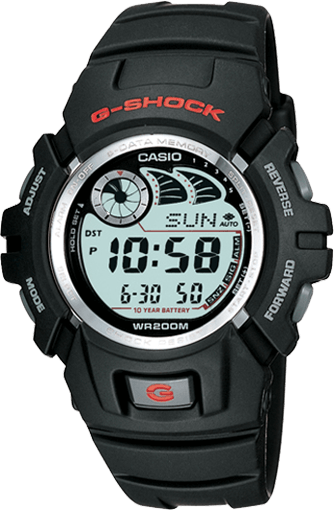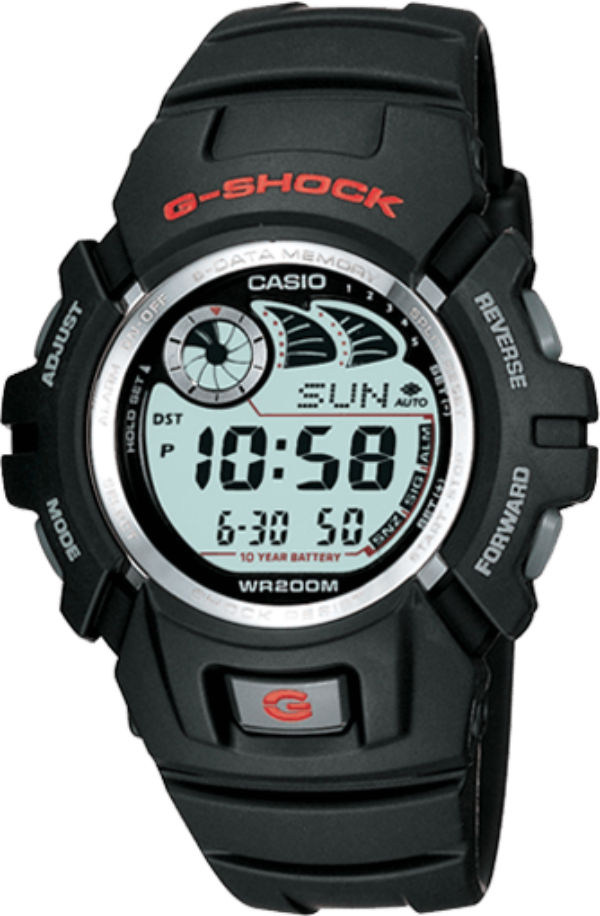 G-2900 on Amazon G-2900 on eBay
G-Shock GD-X6900 (10-year battery): The GD-X6900 has a larger case than the standard DW-6900, which allows it to have a larger CR2032 battery.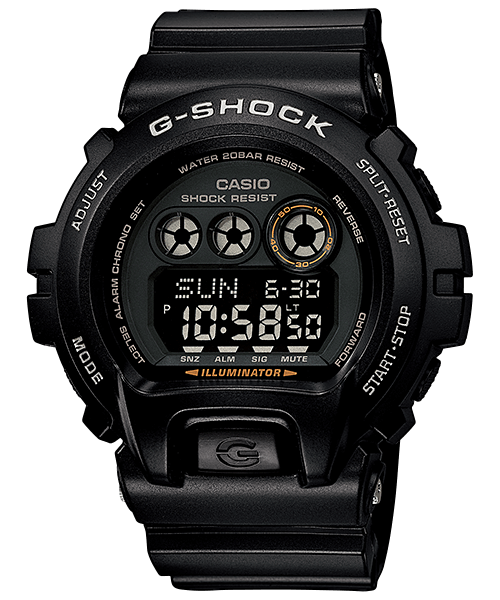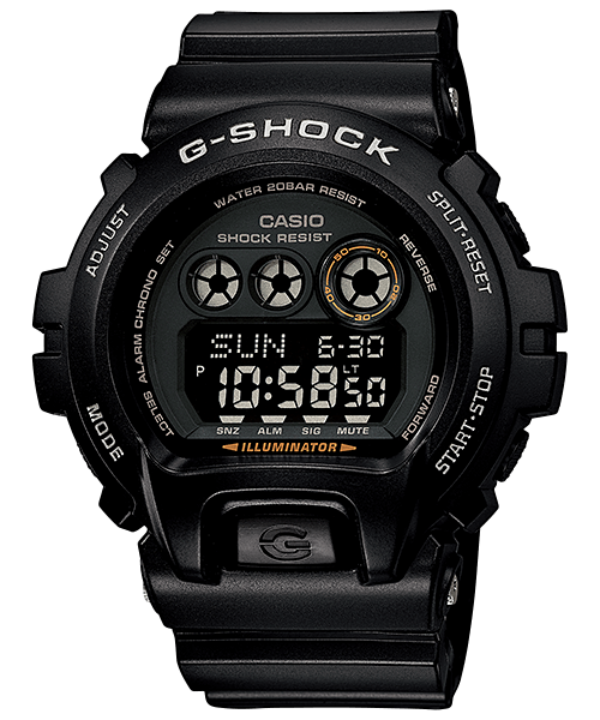 GD-X6900 on Amazon GD-X6900 on eBay
G-Shock GA-900 (7-year battery): The recently launched GA-900 series has the longest battery life for a non-solar model with an analog-digital display. (The revived AW-500 series also has a 7-year battery life, but it is limited to Japan and Asia.) The GA-900 also offers an ultra-rugged industrial style.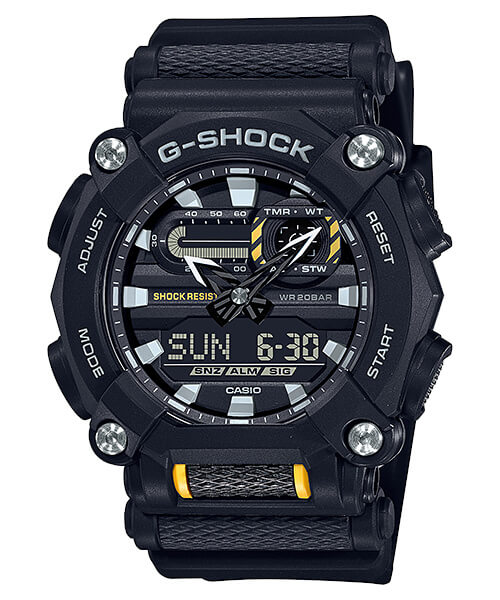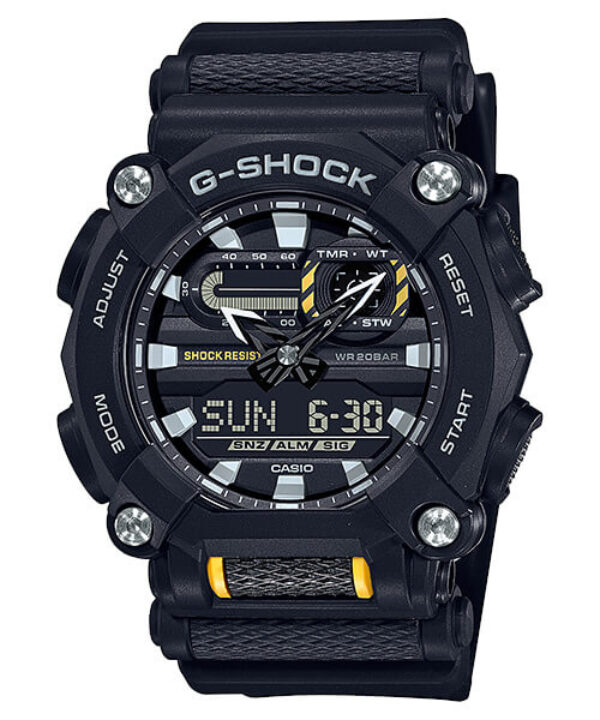 GA-900 on Amazon GA-900 on eBay
G-Shock GD-100 (7-year battery): The GD-100 is a digital model with a large case and multi-time (4 cities), 1/100 second stopwatch, countdown timer (24 hours), world time, 5 alarms, and auto LED backlight.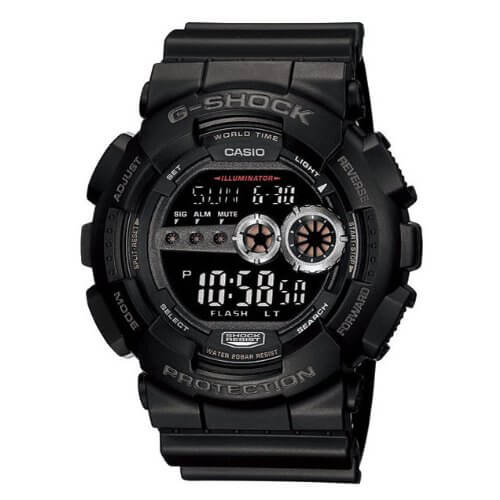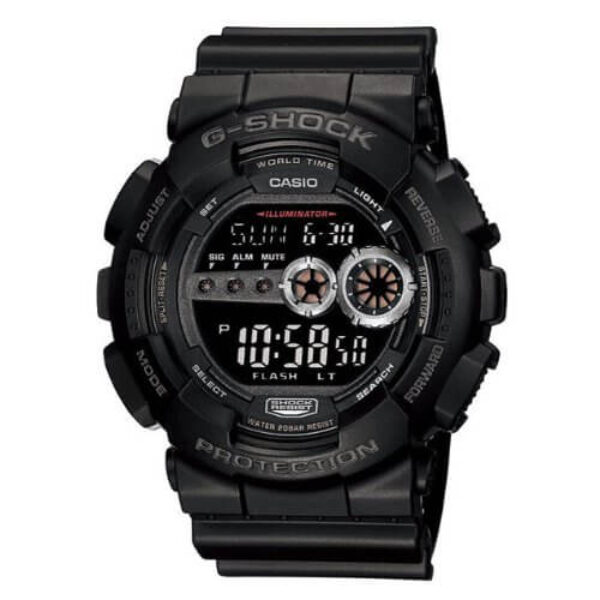 GD-100 on Amazon GD-100 on eBay
G-Shock GD-120 (7-year battery): The GD-120 has the same features and case as the GD-100, but with a different face design. Another model, the GD-110, also has the same case and features, but it is not as popular and does not appear to be active anymore.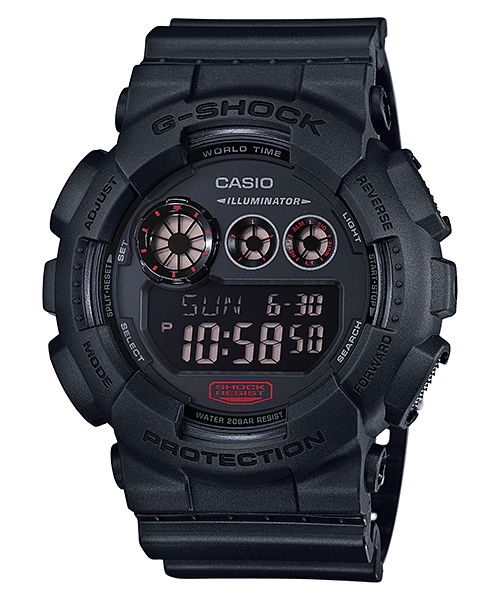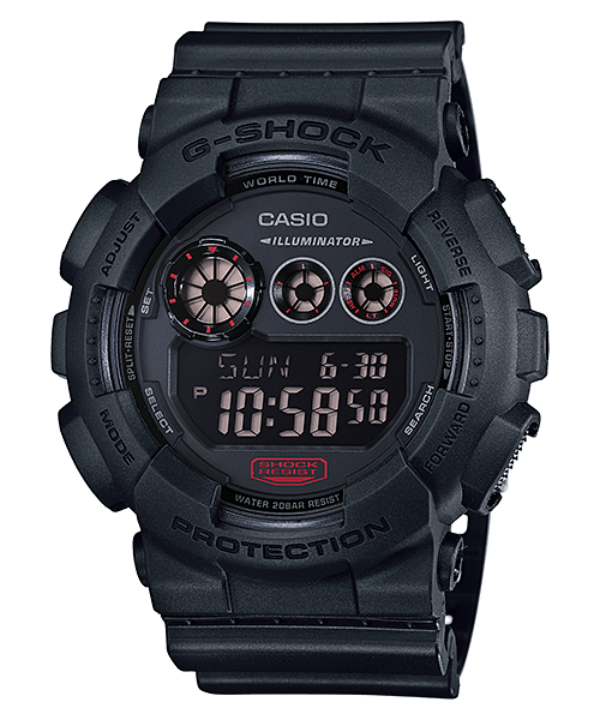 GD-120 on Amazon GD-120 on eBay
G-Shock G-9100 Gulfman (7-year battery): The G-9100 has a tide and moon graph, along with rust-resistant titanium exterior parts. G-Shock Japan says that this model is no longer in production, and it is getting more difficult to find.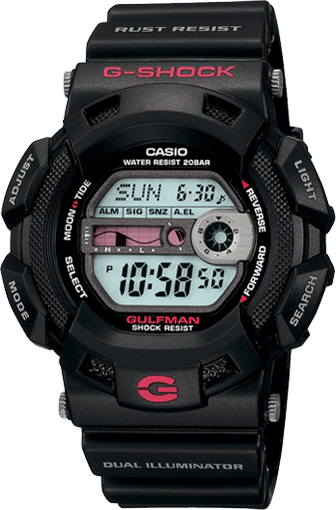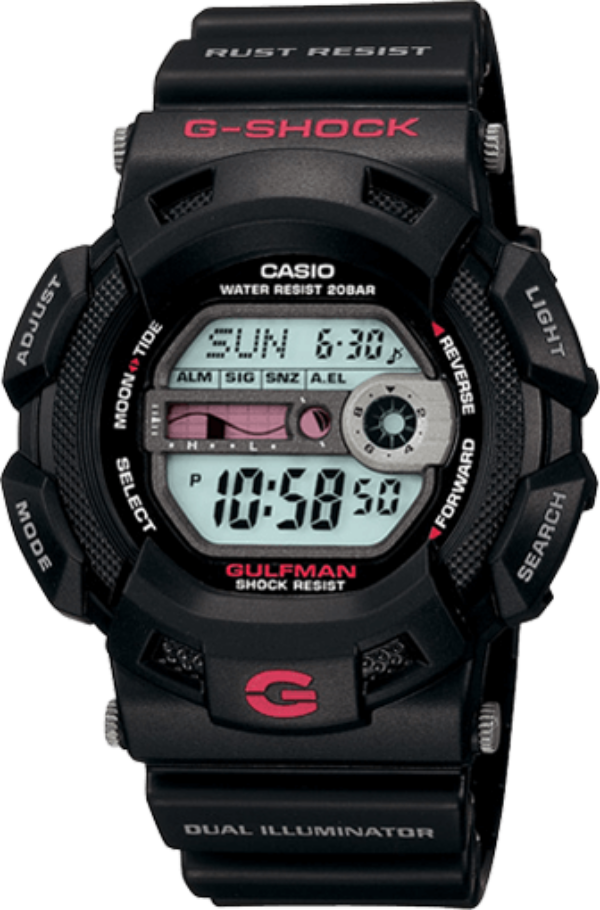 G-Shock GA-700 (5-year battery): Other than the GA-900 and AW-500 with a 7-year battery, the GA-700 is the only non-solar analog-digital G-Shock that has at least a 5-year battery.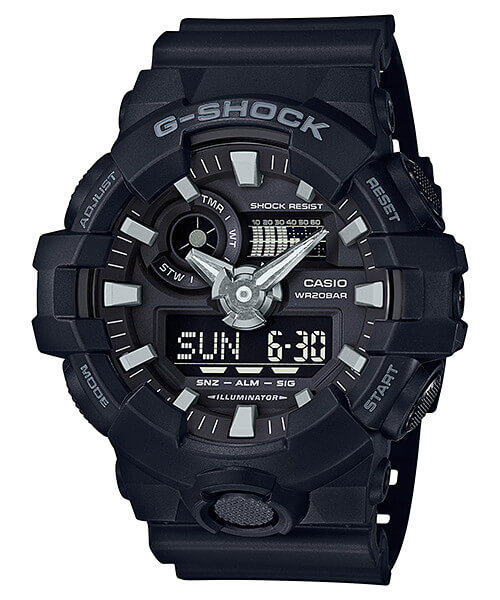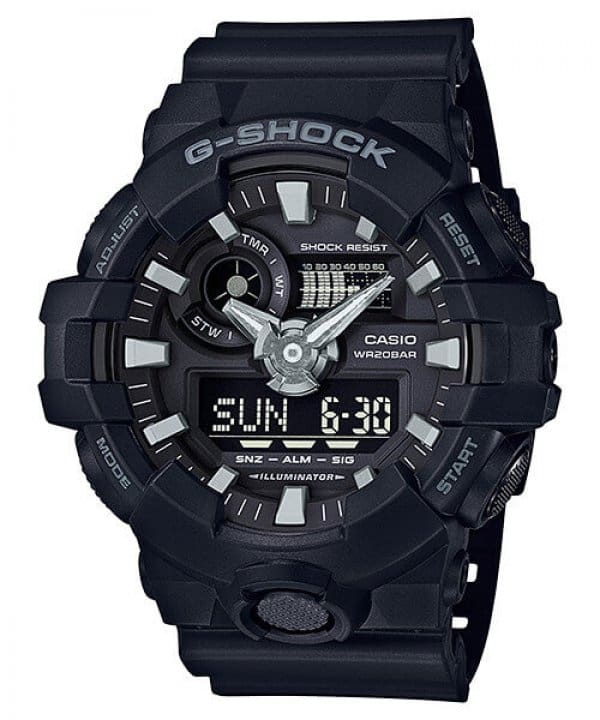 GA-700 on Amazon GA-700 on eBay
G-Shock GD-350 (5-year battery): The GD-350 has a unique vibration alert feature for the countdown timer and alarms, as well as a direct timer start button and simultaneous timer and current time display. It also has a low-battery alert, which is not a common feature for affordable models like this. Like the GD-X6900, it uses an easily obtainable CR2032 battery.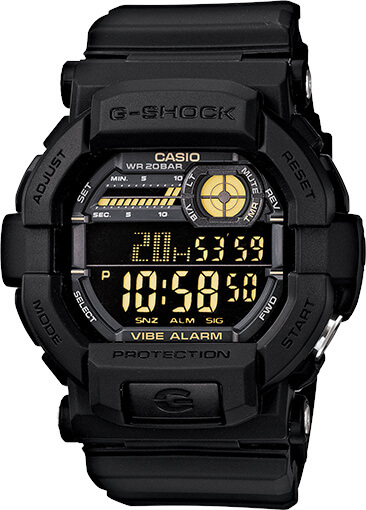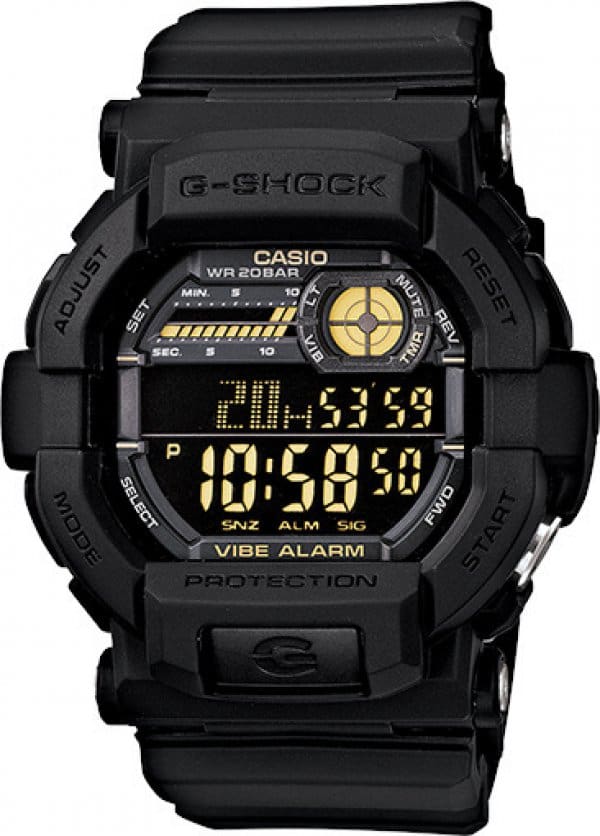 GD-350 on Amazon GD-350 on eBay
G-Shock G-001 (7-year battery): The retro "Jason" model is not a common one these days, but it's been known to show up in new colorways once in a while. The latest release was part of the Basic Black Digital Series in 2018.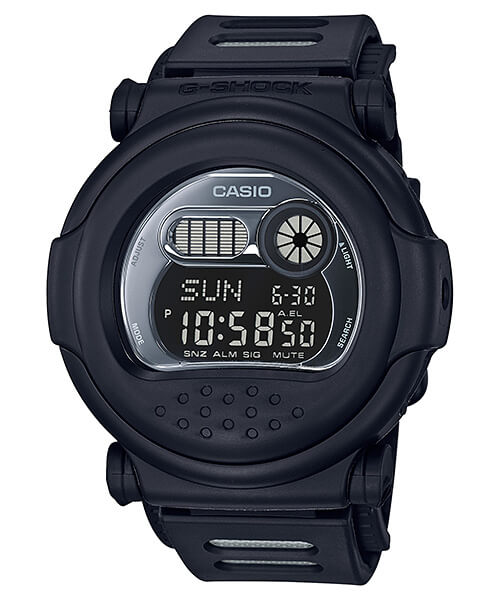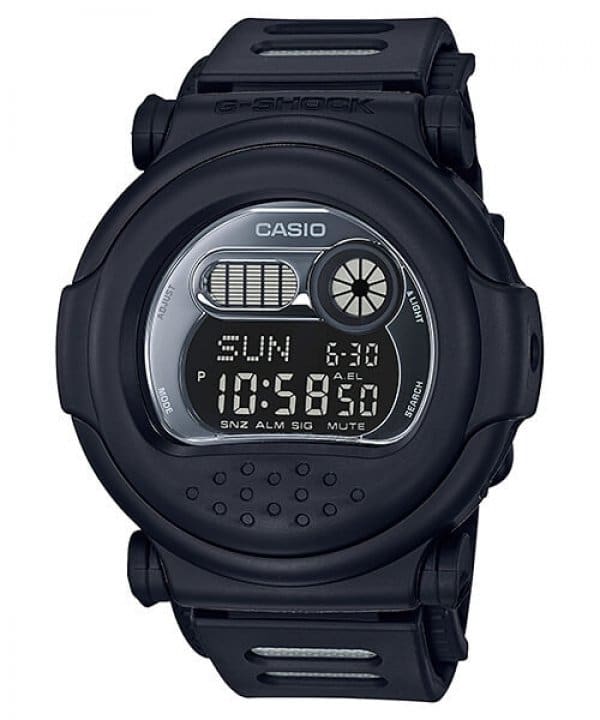 G-Shock DW-D5600 (10-year battery): Unfortunately, the DW-D5600 is not a common model outside of Japan, and it is usually only seen elsewhere as a limited edition. It is basically a more advanced version of the DW-5600, with world time, 3 alarms with 1 snooze, button operation sound on/off, and an auto EL backlight.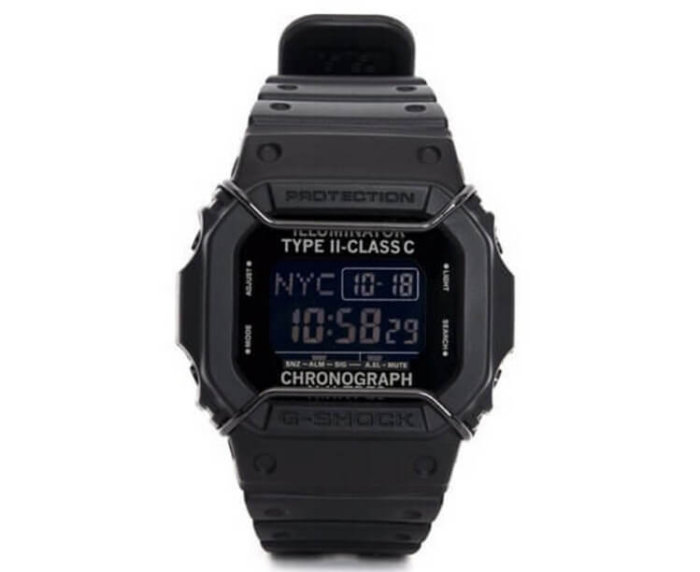 G-Shock DW-D5500 (10-year battery): Another model that is not common outside of Japan, the DW-D5500 has the same features as the DW-D5600, but in a different style of case that originated with the DW-5500, which was originally known as the "G-Shock II" and nicknamed the "Mudman."