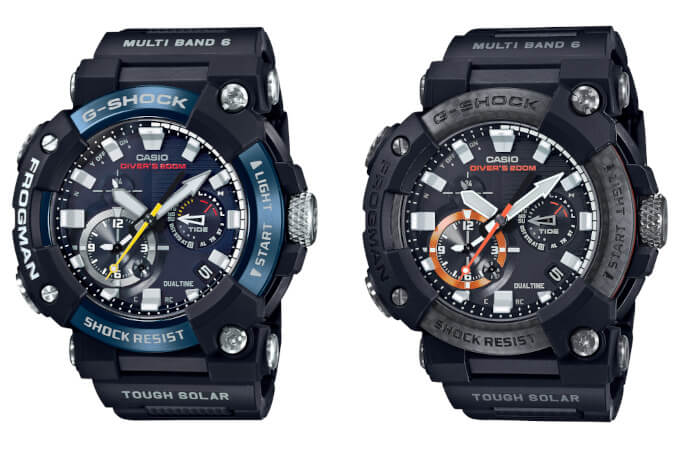 The G-Shock GWF-A1000C-1A and GWF-A1000XC-1A are the first Frogman watches with a composite (resin and metal) band. The band has a special extension mechanism in the clasp, so that the length can be easily extended to be worn over a wetsuit sleeve. The GWF-A1000XC-1A also has the distinction of being the first Frogman with a carbon fiber bezel.
Major features of the GWF-A1000 series include ISO-compliant 200M Diver's water resistance, shock resistance, Tough Solar power, Multi-Band 6 auto radio time-syncing, sapphire crystal, carbon monocoque case, and Bluetooth mobile link. The GWF-A1000 also has a diving mode with dive time and surface interval time measurement, and a tide graph.
The GWF-A1000C-1AJF has a tax-included price of 132,000 yen in Japan, and the GWF-A1000XC-1AJF is 170,500 yen. Both models will be released in May 2021 in Japan. The GWF-A1000C-1A and GWF-A1000XC-1A will also be released in other Asian countries.
Update: G-Shock U.S. is releasing the GWFA1000XC1A for $1,250 and has it listed as a limited edition. G-Shock U.K. is releasing the GWF-A1000C-1AER (£899) and GWF-A1000XC-1AER (£1,149).
G-Shock Frogman GWF-A1000C-1A: Blue IP stainless steel bezel, composite band, and fine resin middle links.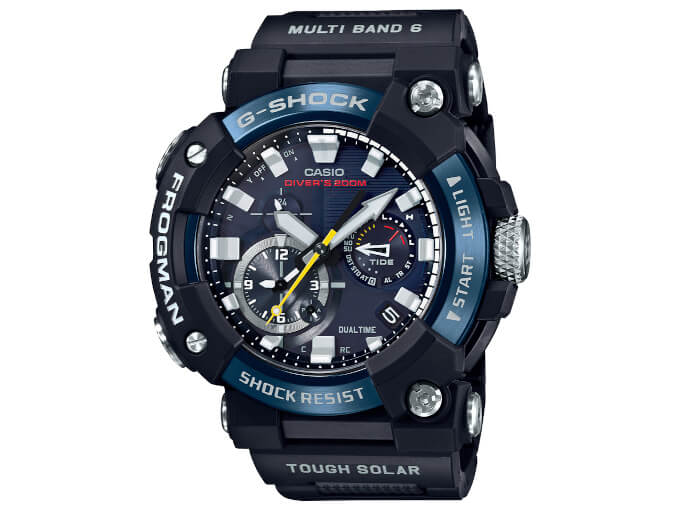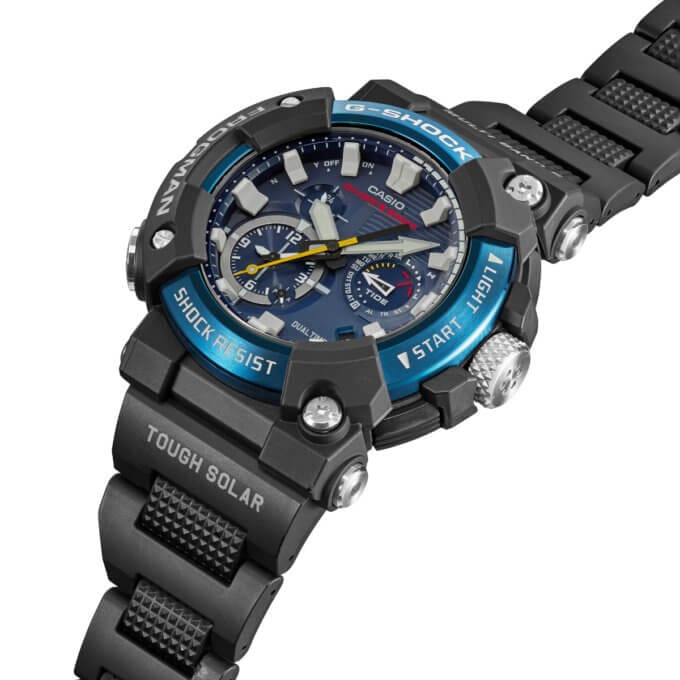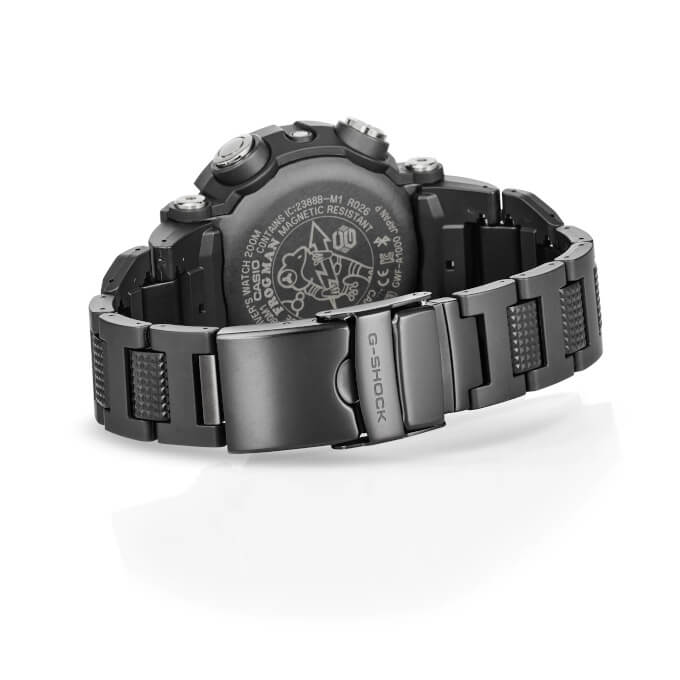 G-Shock Frogman GWF-A1000XC-1A: Laminated carbon fiber bezel, composite band, and carbon fiber reinforced middle links.