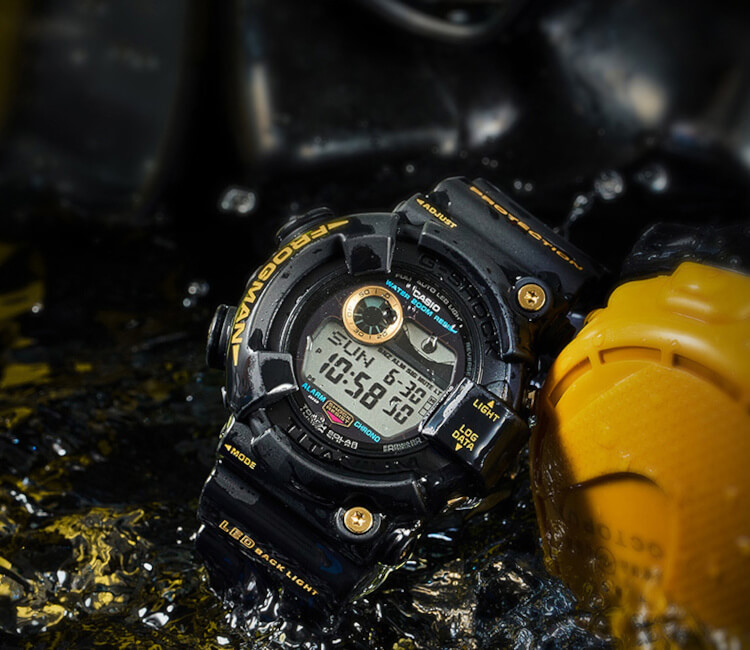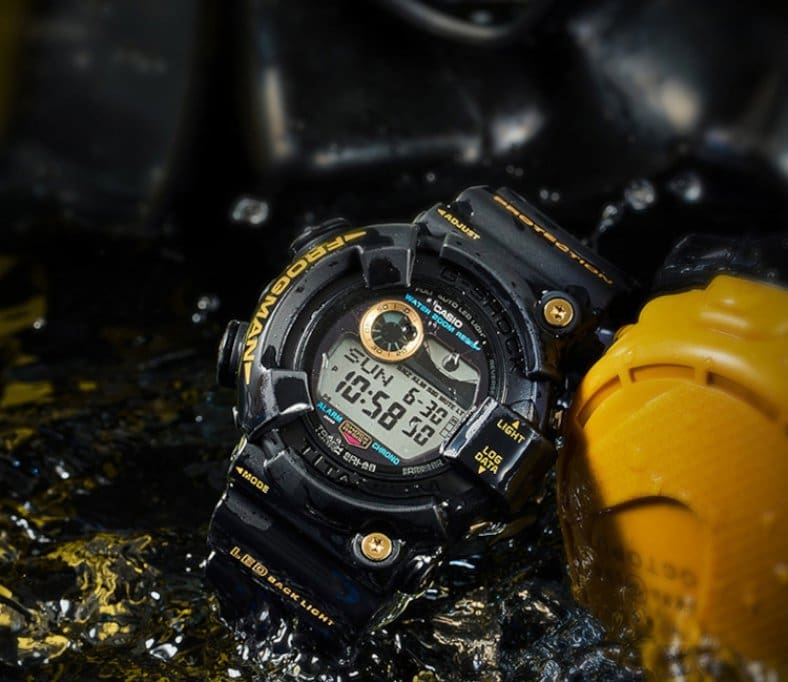 In celebration of the 30th Anniversary of G-Shock's signature diving line, Casio is releasing a limited edition Frogman watch inspired by the second-generation Frogman DW-8200 (and specifically the black and gold DW-8200B-9A). While it appears to be another Frogman GF-8250 model at first glance, the GW-8230B-9A is the first model of an all-new series and includes upgrades over the GF-8250 such as a titanium case and an LED backlight. Other features include Tough Solar power, tide and moon graphs, and diving and interval time measurement with dive log. Taking a cue from recent Pro Trek models, the bezel and band are made from eco-friendly biomass plastics. Leaked catalog images show that the watch has a Frogman character image on the backlight and a special Frogman 30th Anniversary case back design.
Based on the "GW" prefix, it would be logical to expect the watch to have the Multi-Band 6 radio timekeeping feature (a.k.a. "Waveceptor"), but apparently it does not have it. There is no "received" indictor on the display, and leaked catalog images do not list Multi-Band 6 as a feature. Also based on the catalog image, the module is 3521, and the Japanese instruction manual (casio.jp) does not list Multi-Band 6 in the specifications.
The Frogman line, introduced in 1993 with the DW-6300, is known for its ISO Diver's 200M water resistance and made-in-Japan status. (The GW-8230B-9A features a "Japan" label next to the Shock Resist logo on the face.) Prior to the release of the analog GWF-A1000 with a carbon monocoque case, it was also known for its stainless steel or titanium screw-back cases.
The GW-8230B-9AJR will be released in October in Japan and is expected to get a wider release. This post will be updated with additional images and information.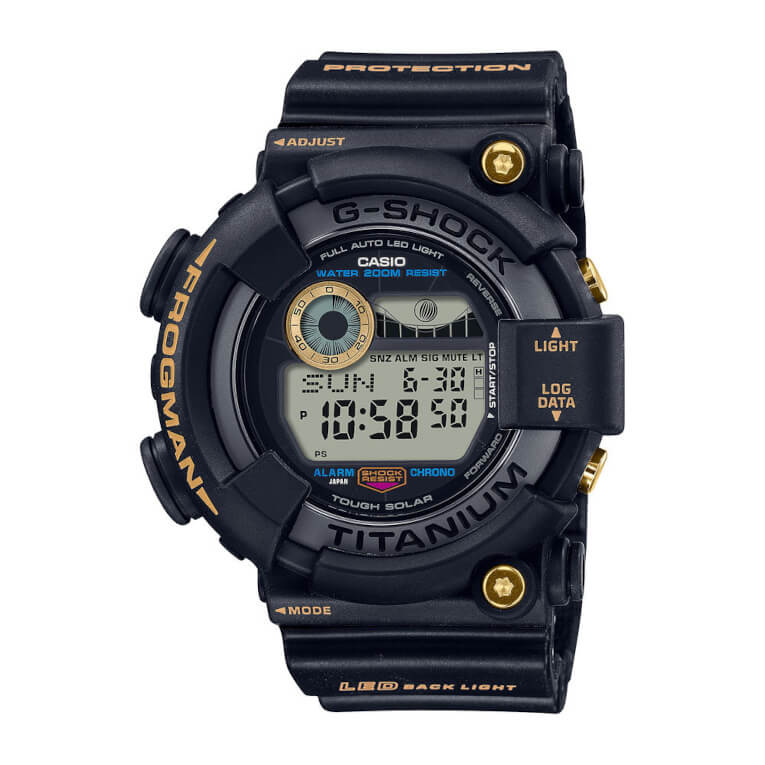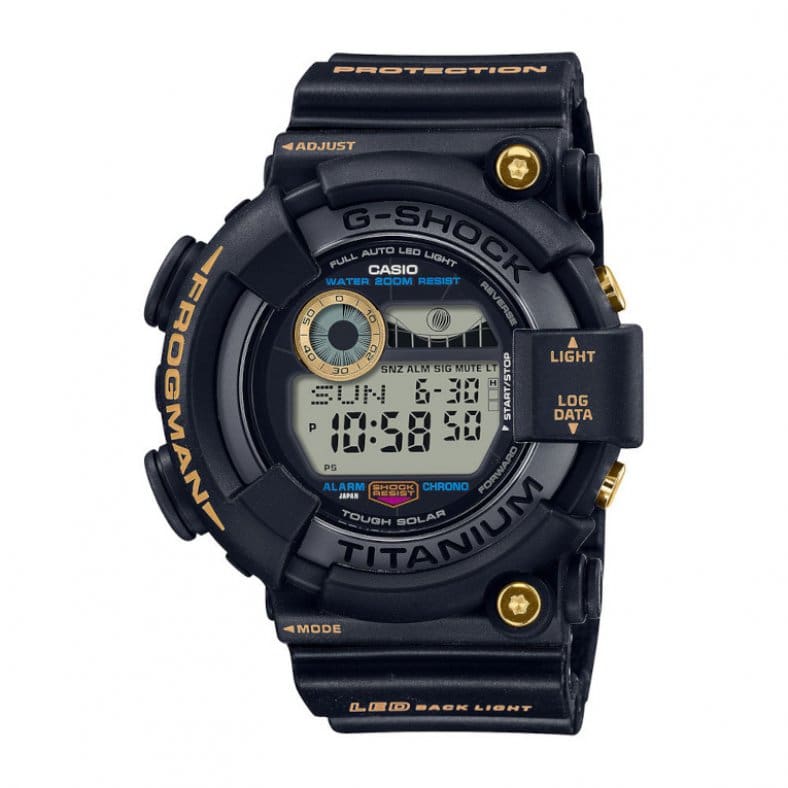 GW-8230B-9A Specifications
Price: 77,000 yen (Japan, tax included)
Size: 52.0 x 50.3 x 18.0 mm
Weight: 84 grams
Diving Functions: Dive Time: 1-second measurement unit and 24 hours max, Interval Time: 1-minute measurement unit and 48 hours max, 10 Log Memories (dive start date and time, dive time, interval time)
Tide and Moon: Tide graph and moon shape display, date selection, time selection (tide graph only)
World Time: 31 time zones, 48 cities, summer time (DST) setting
Alarm: 5 alarms with 1 snooze, hourly time signal
Stopwatch: 1/100-second, 24 hours max, elapsed time, split time, 1st and 2nd place times
Timer: 24 hours max, settable in 1 minute units
Light: Full auto LED light with 1.5 or 3-second afterglow