Another G-Shock G-STEEL series is coming to Japan in May 2018. The distinguishing feature of the new G-STEEL GST-W130 models is a hybrid band combining the Tough Leather synthetic band (first seen in other G-STEEL models) with Cordura nylon fabric. These models also have Tough Solar power and Multi-Band 6 radio timekeeping.
The GST-W130BC models have a black IP treatment on the stainless steel body along with a resin bezel with a grip pattern. This textured bezel gives the watch the look and feel of rugged outdoor gear. The unique design combined with the hybrid band gives the watch a strong tactical and military feeling. The GST-W130BC-1AJF has an orange logo and accents with a black band and the GST-W130BC-1A3JF has a white logo and accents with a green band. List price is ¥46,000 JPY each.
G-Shock G-STEEL GST-W130BC-1AJF: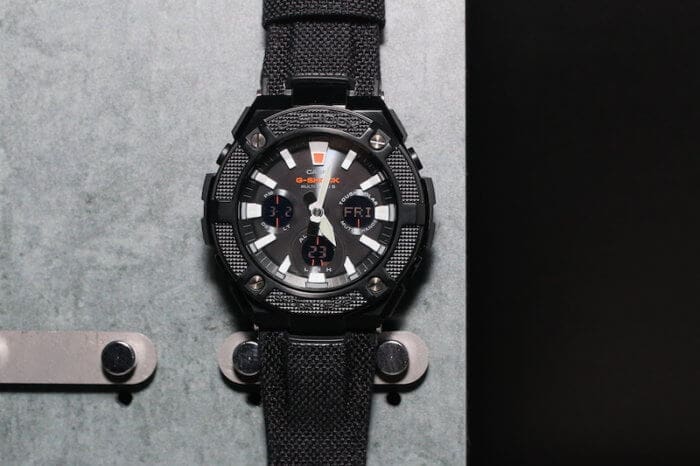 G-Shock G-STEEL GST-W130BC-1A3JF: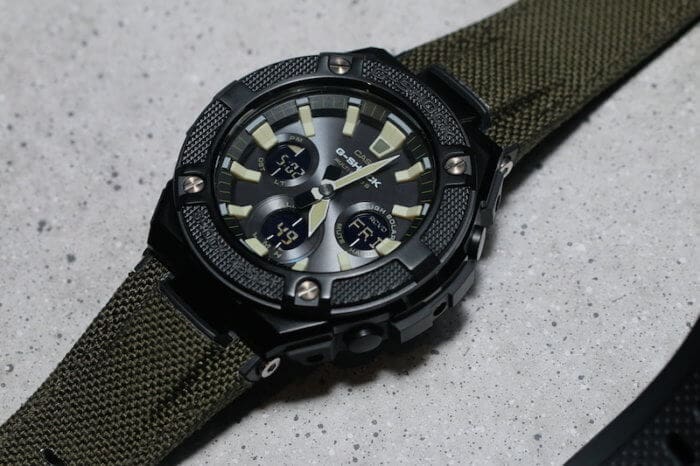 The GST-W130C-1AJF has a silver stainless steel body and a stainless steel bezel. It also has a black hybrid Tough Leather/Cordura band. This model will also be available in the smaller mid-size GST-W330C-1AJF version. List price is ¥41,000 JPY each.
G-Shock G-STEEL GST-W130C-1AJF: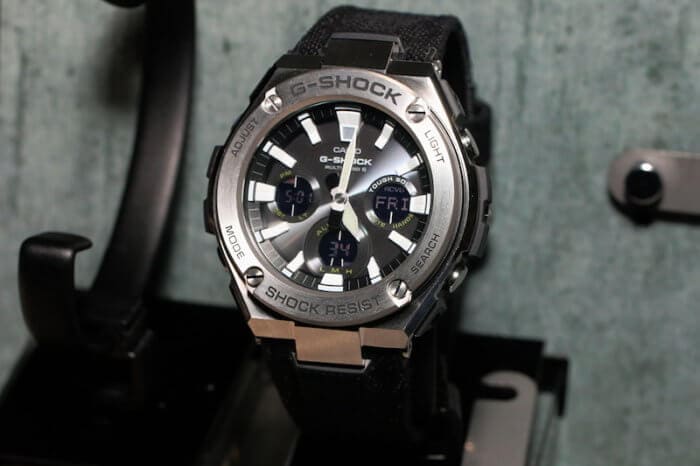 G-Shock G-STEEL GST-W330C-1AJF: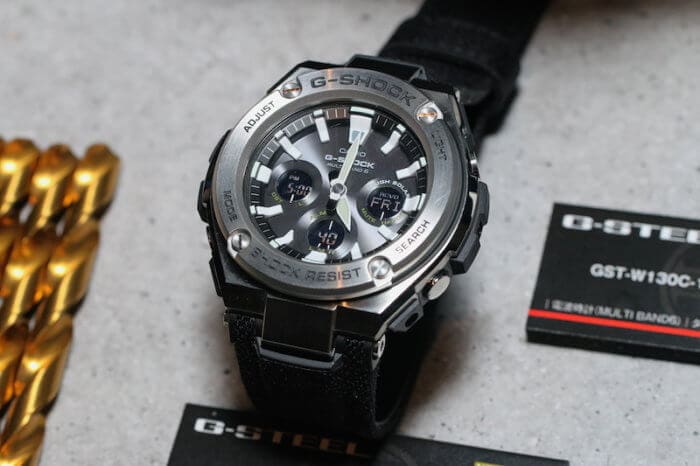 Photos via news.mynavi.jp