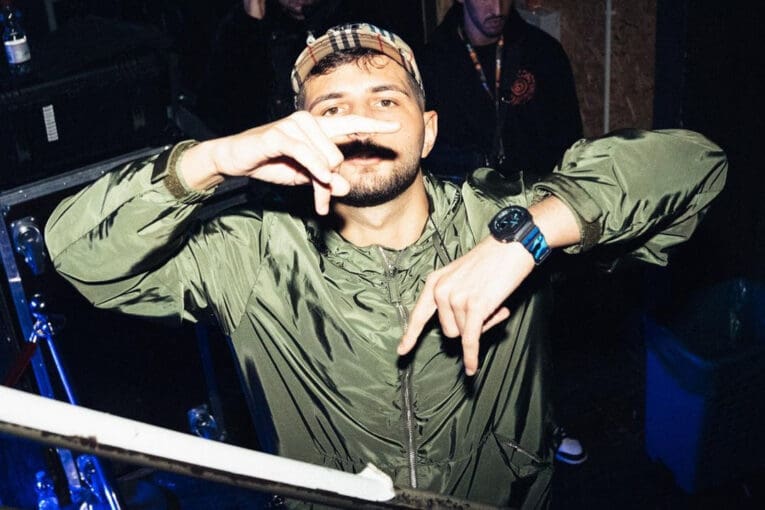 German rapper Mister Dardy (Dardan Mushkolaj) and G-Shock are teaming up for the release of a limited edition GA-2100 watch. The GA-2100MD23-1A2 has a GA-2100-1A2 base featuring a stealth matte black bezel and neon blue accents, an exclusive blue camouflage print on the band, and the rapper's name on the band keeper.
The watch will be released in Germany and Austria on 25 February at 10:00 for €139. For more information on the collaboration (in German), visit gshock.casio.com/de.
Mister Dardy is currently wrapping up his 2023 European tour, with one performance remaining on 25 February in Vienna, Austra.
Mister Dardy x G-Shock GA-2100MD23-1A2 at casio.com/de (casio.com/at)