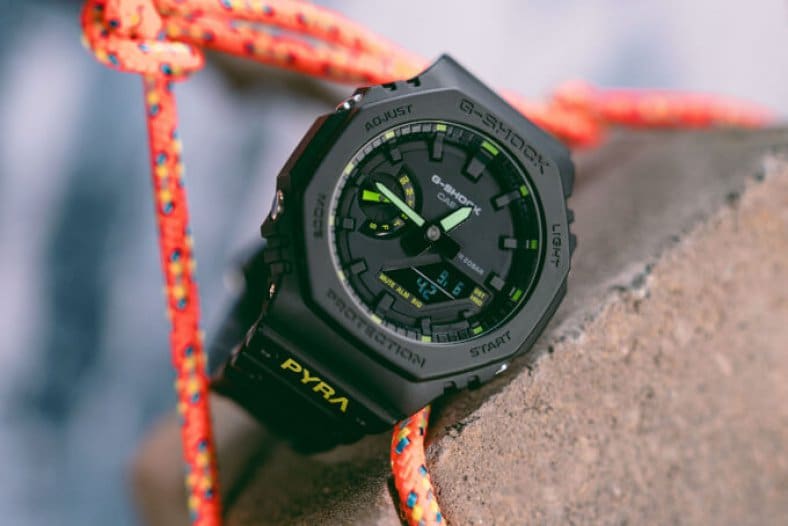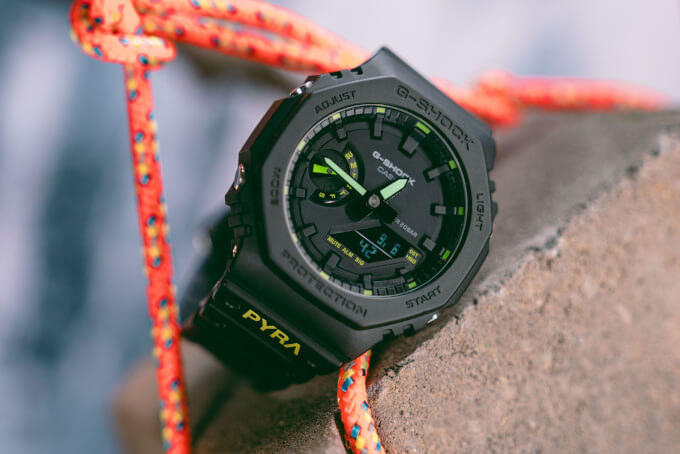 Australian-based technical streetwear brand PYRA is releasing a limited G-Shock GA2100 watch on September 9 at 10:00 a.m. The watch appears to be a GA-2100-1A3 with neon green accents and PYRA branding on the band and band keeper in its signature volt yellow color. The watch will be available in the southern hemisphere only.
Founded by Sam Moore, PYRA produces activewear that bridges the gap between streetwear and technical outdoor clothing. Sign up for the mailing list for future updates and first release.
The GA-2100 is a slim Carbon Core Guard model that has become one of G-Shock's most popular series since its launch in 2019.