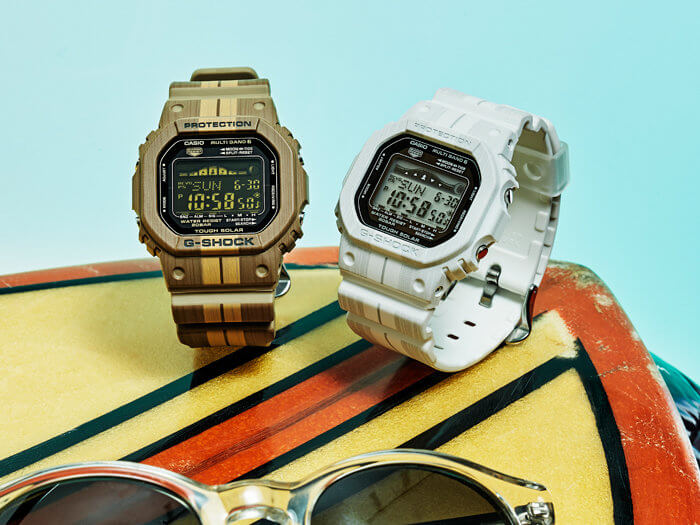 Two surfing-themed G-Shock G-LIDE watches are scheduled for a May 2017 release. The GWX-5600WA-7JF and GWX-5600WB-5JF are housed in the classic square case and feature Tough Solar/Multi-Band 6 along with a tide and moon age graph. Both models have a striped bezel and band design that resembles the stripe patterns on vintage wooden surfboards. List price for each model is ¥26,000 JPY. The GWX-5600 is one of the slimmer G-Shock watches at 13.4mm thick.
G-Shock G-LIDE GWX-5600WA-7JF
The white GWX-5600WA-7JF has white and gray stripes and a standard LCD display.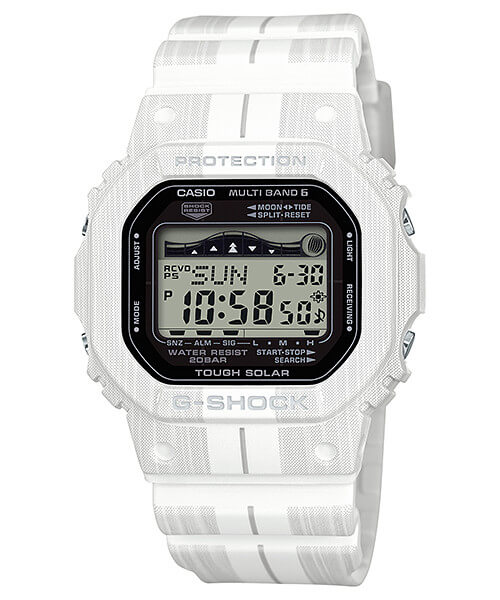 GWX-5600WA-7JF on Amazon
GWX-5600WA-7JF on eBay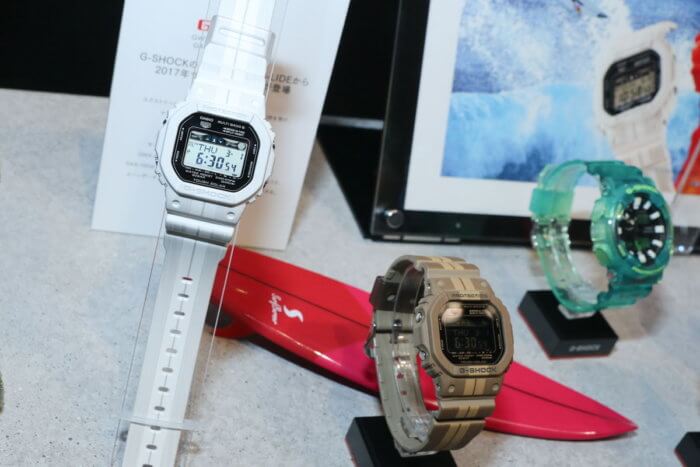 G-Shock G-LIDE GWX-5600WB-5JF
The brown GWX-5600WB-5JF has brown and light brown stripes and a reverse LCD display.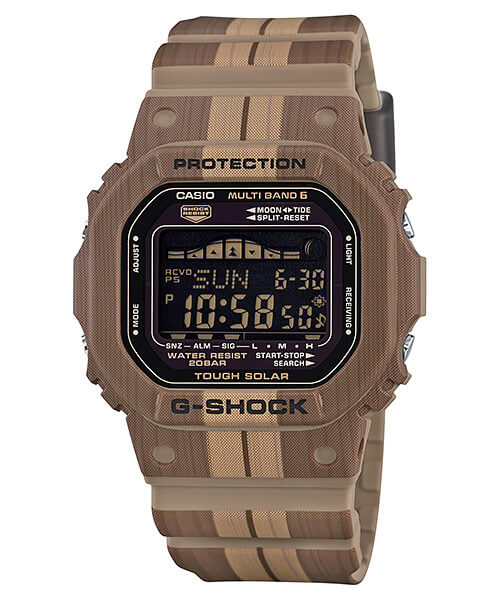 GWX-5600WB-5JF on Amazon
GWX-5600WB-5JF on eBay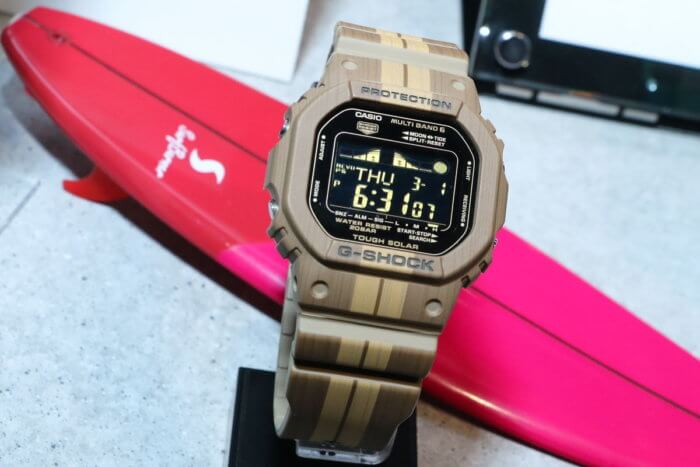 The GWX-5600WA-7JF is seen in this promotional video featuring professional surfers Kanoa Igarashi and Adriano de Souza, as Igarashi surfs while wearing the watch:
Photos via news.mynavi.jp