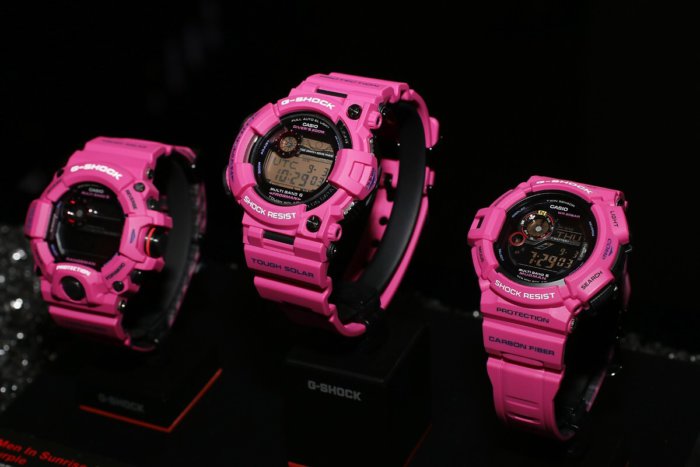 There's a new G-Shock Master of G limited edition series and it's a loud and unusual one. The Men In Sunrise Purple series consists of the GWF-1000SR-4JF Frogman, GW-9400SRJ-4JF Rangeman, and GW-9300SR-4JF Mudman in a purple color with white lettering and black buttons and front screws. The Frogman has a standard LCD display while the Rangeman and Mudman have reverse LCD displays and carbon fiber insert bands. The buttons, strap buckles, and metal keepers on these watches are black. List price is 77,000 yen for the Frogman, 52,000 yen for the Rangeman, and 37,000 yen for the Mudman. G-Shock Asia has announced the GW-9400SRJ-4 Rangeman. G-Shock US has announced the "Man In Sunrise Purple Series" November 2015 release with the GW9300SR-4 Mudman for $350, GW9400SRJ-4 Rangeman for $450, and GWF1000SR-4 Frogman for $750.
We originally reported this as a pink series as the number 4 color code usually denotes red, orange, or pink, and purple is usually number 6, but this is officially named the Men In Sunrise Purple series. Judging by the new photo it does look purple though technically it's probably magenta. G-Shock US describes it as a fusion of "magenta and purple." The color looks very similar to the GMA-S110MP-4A3 from the Pink S Series.
GWF-1000SR-4JF Men In Sunrise Purple Frogman
The back of the case is black with a diamond-like carbon (DLC) coating as seen in the video below.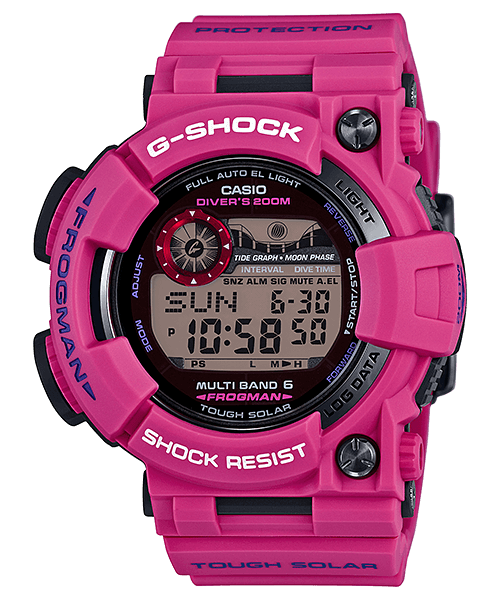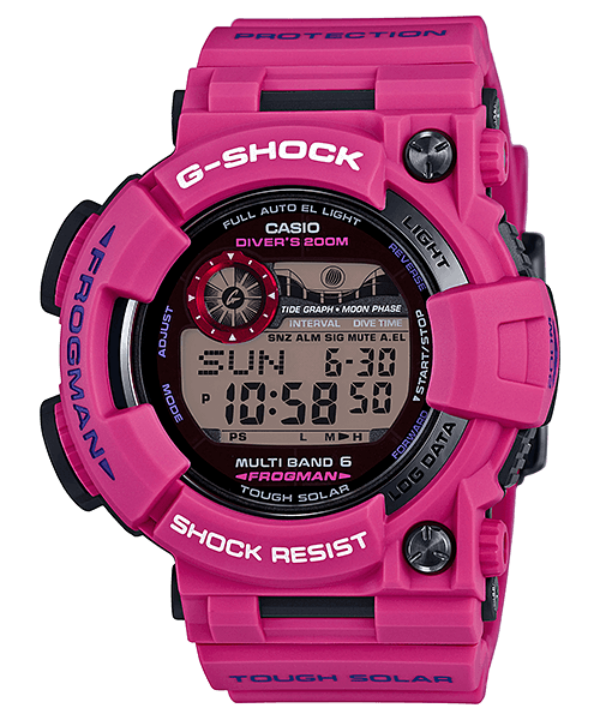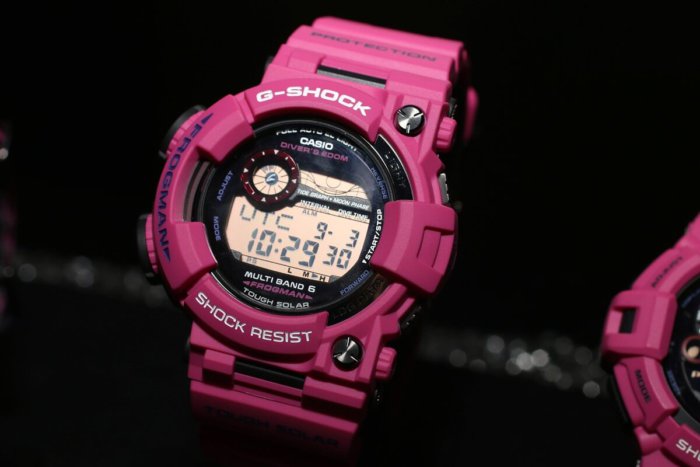 GW-9400SRJ-4JF Men In Sunrise Purple Rangeman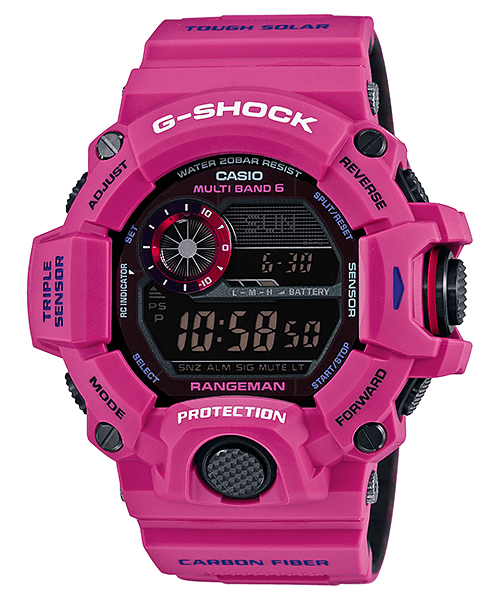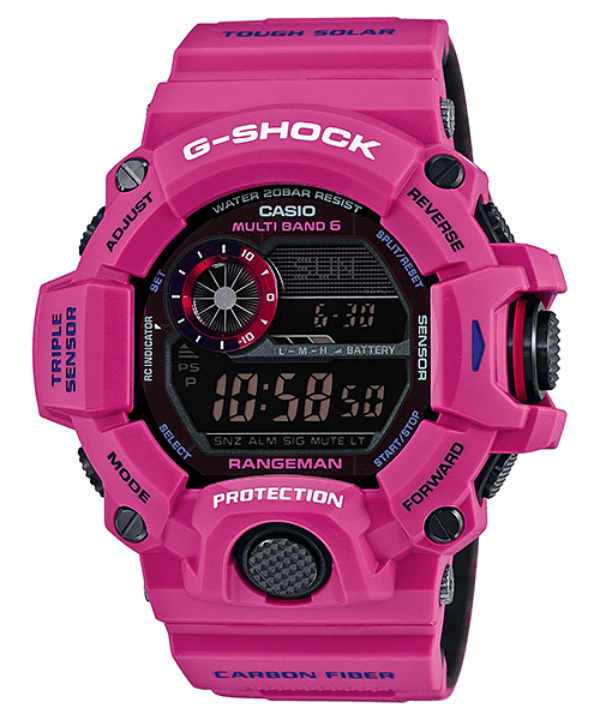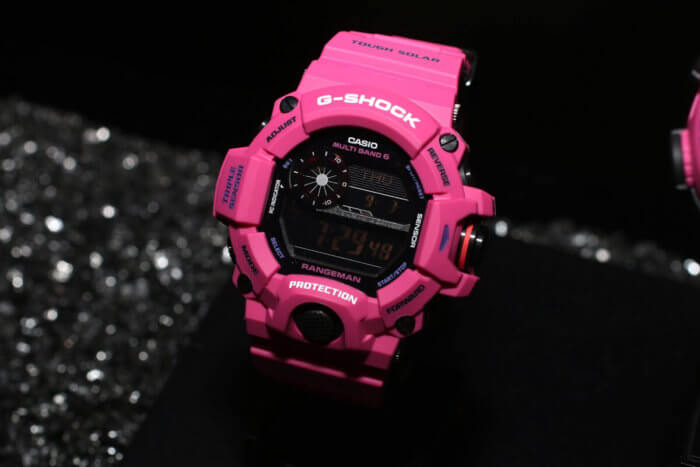 GW-9300SR-4JF Men In Sunrise Purple Mudman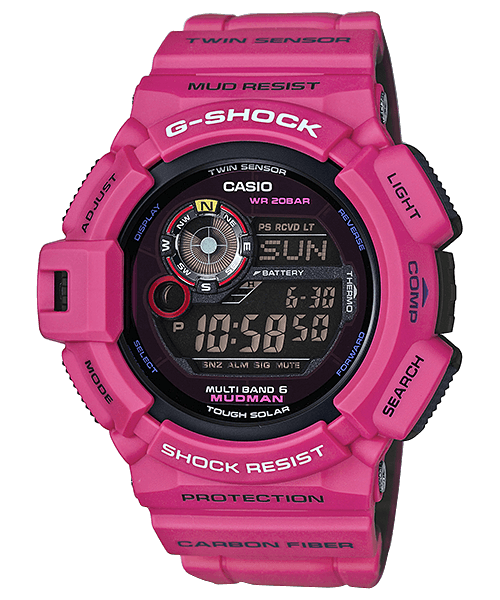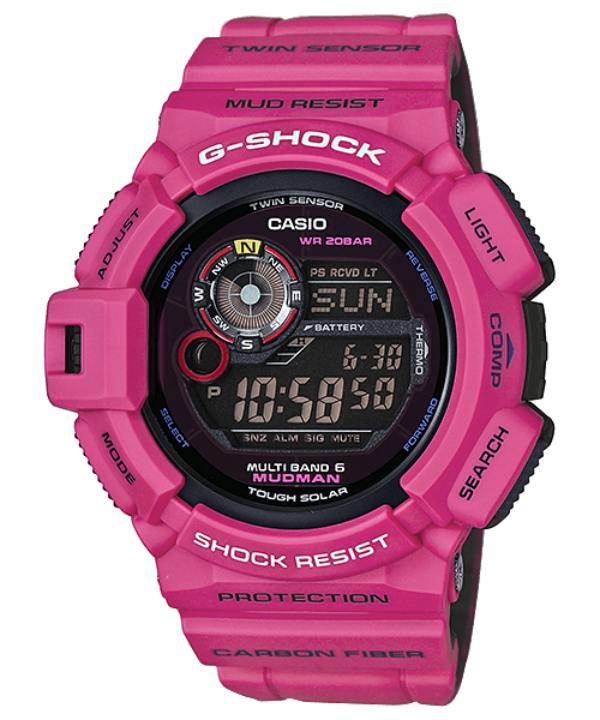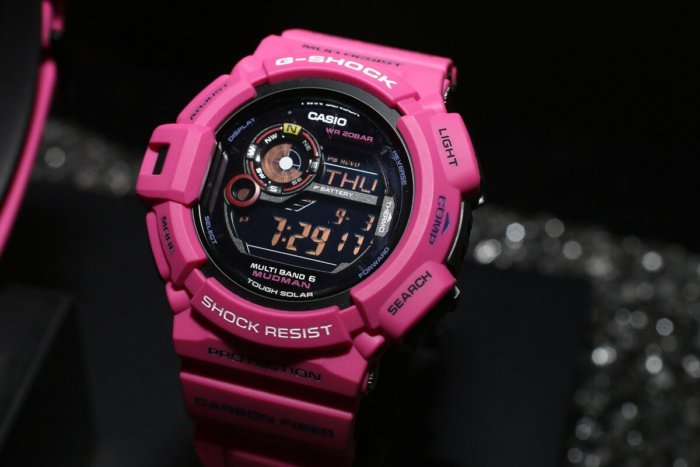 Original leaked scans: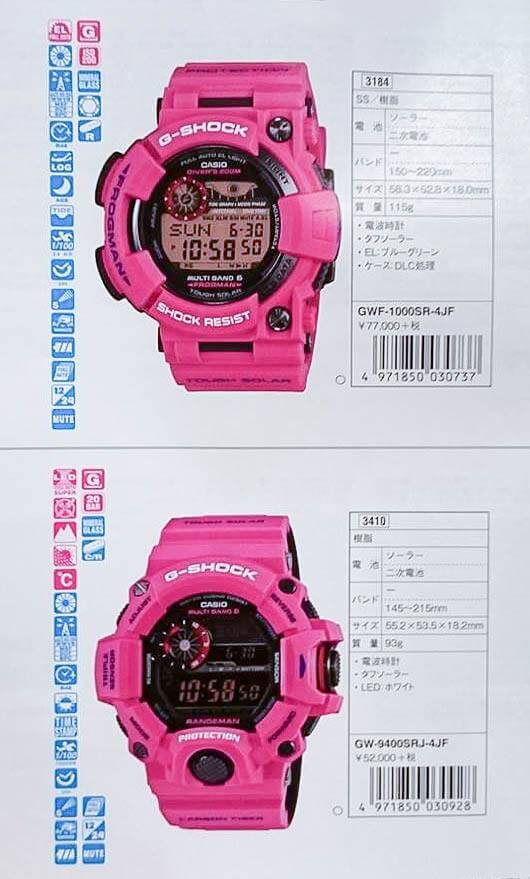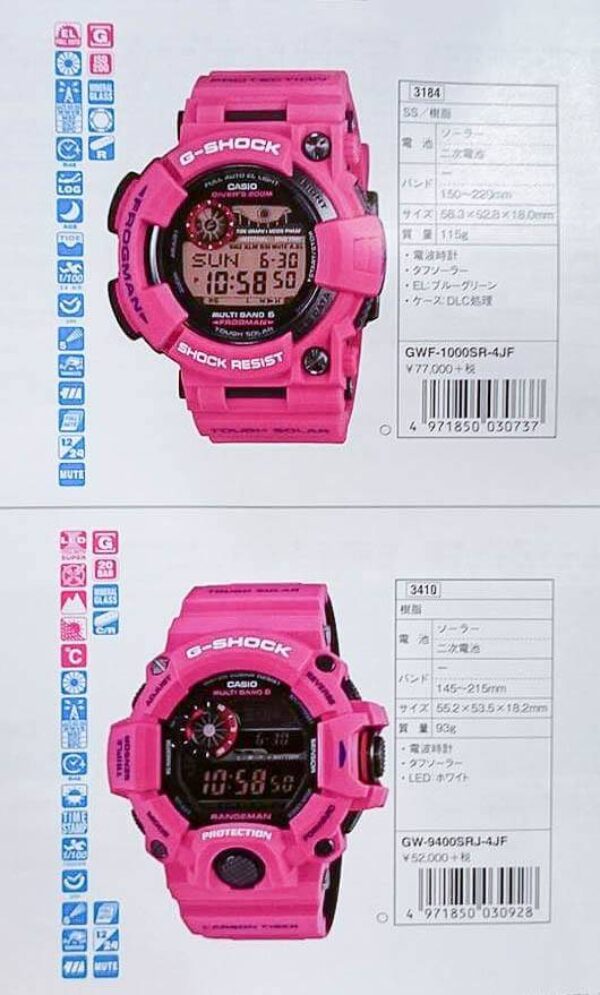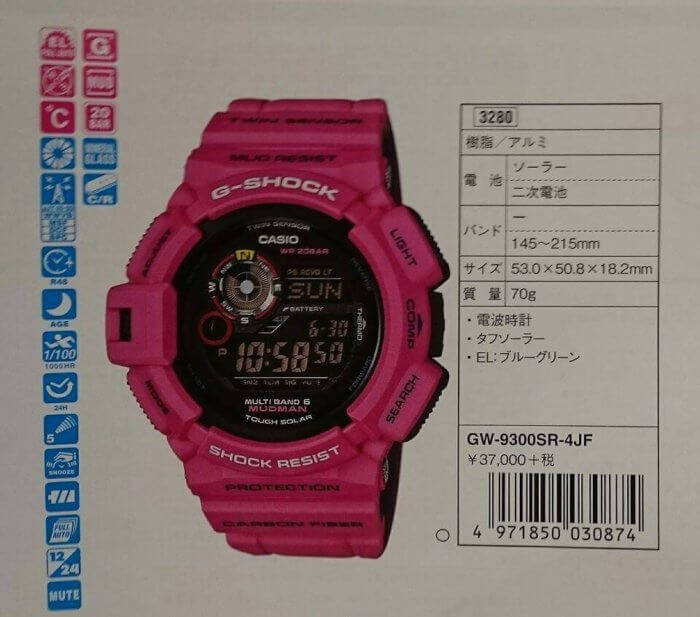 Photos via Ministry Of G-Shock Singapore and news.mynavi.jp