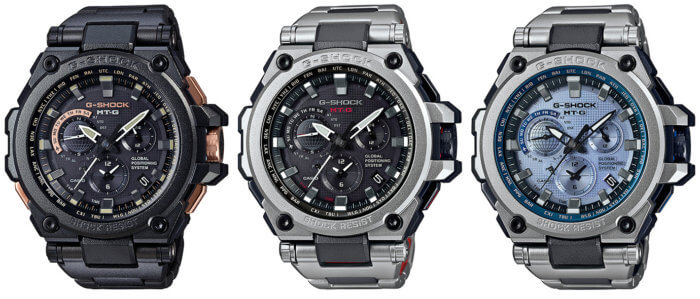 G-Shock Japan announced three new MT-G (Metal Twisted G-Shock) watches for September. They are the black (or dark gray)/copper MTG-G1000RB-1AJF (limited edition), the silver/black/red MTG-G1000RS-1AJF, and the silver/blue MTG-G1000RS-2AJF. These models have a textured surface on the body and bezel, which is a rough blast finish inspired by meteors traveling from space and reaching Earth without burning out. The fully analog, solar-powered G-Shock MTG-G1000 series includes high-end features like GPS Hybrid Wave Ceptor timekeeping for worldwide time syncing and a sapphire crystal. These watches are manufactured exclusively at the Premium Production Line at the Yamagata Casio factory in Japan.
G-Shock is also releasing the MTG-G1000RG-1A featuring a rough blasted, gold IP finish.
Update: Casio America announced an October 2016 release for the limited MTGG1000RB-1A with a list price of $2,100 USD.
G-Shock MTG-G1000RB-1A
The MTG-G1000RB-1AJF has a black DLC (diamond-like carbon) coating with copper-colored buttons and crown. This model is limited to 1,000 units worldwide and has a list price of ¥230,000 JPY.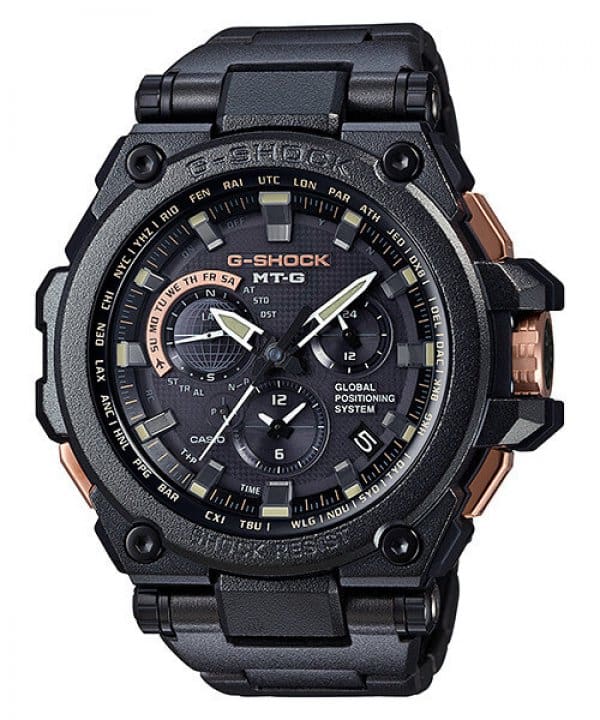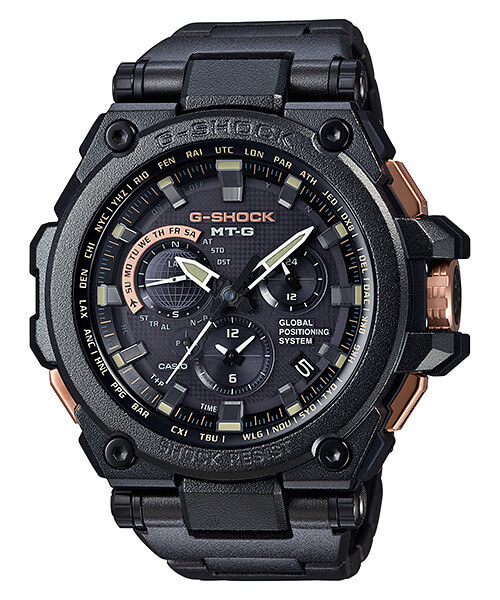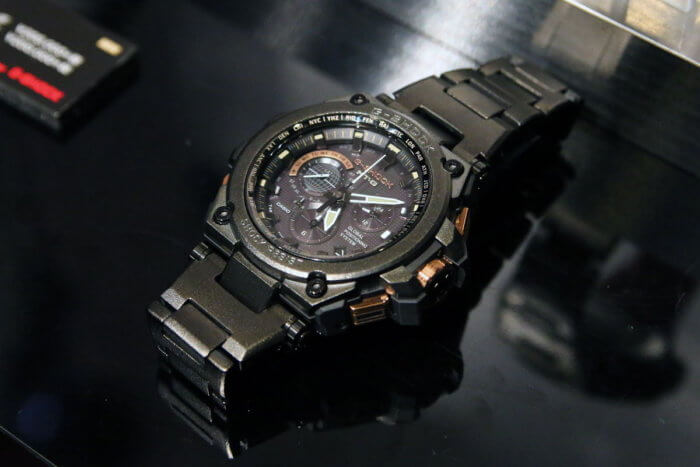 G-Shock MTG-G1000RS-1A
The MTG-G1000RS-1AJF has a silver and black scheme with red accents, a two-tone silver and gray band, and a red resin layer on the inner band. List price is ¥200,000 JPY.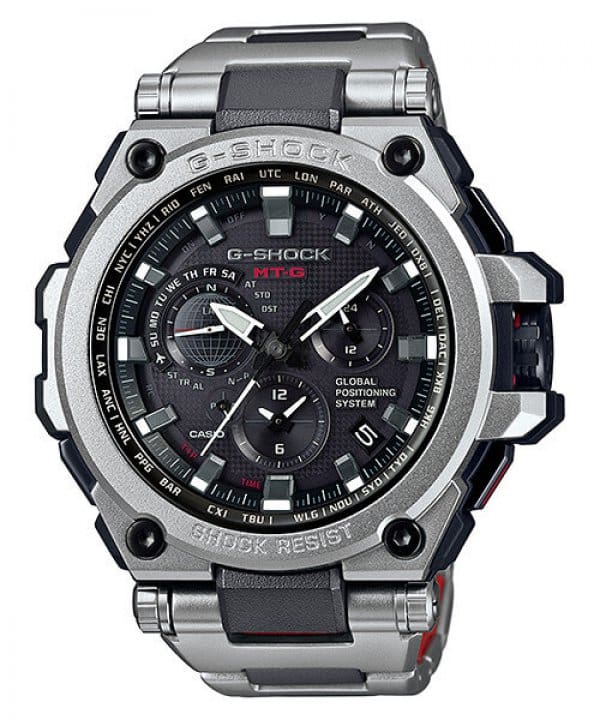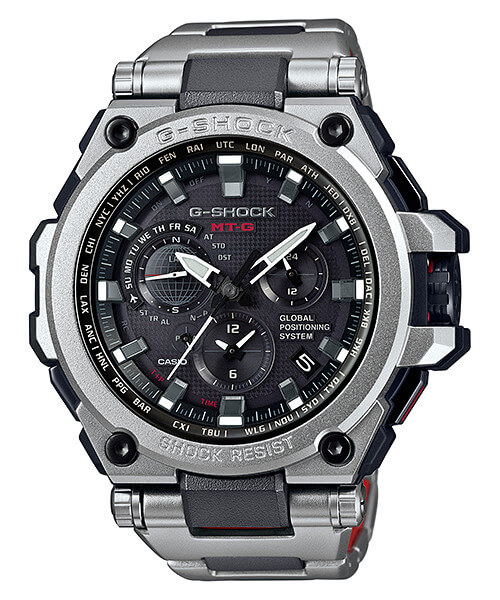 G-Shock MTG-G1000RS-2A
The MTG-G1000RS-2AJF has a silver and blue theme with a blue ring dial and face and a two-tone silver and gray band. List price is ¥200,000 JPY.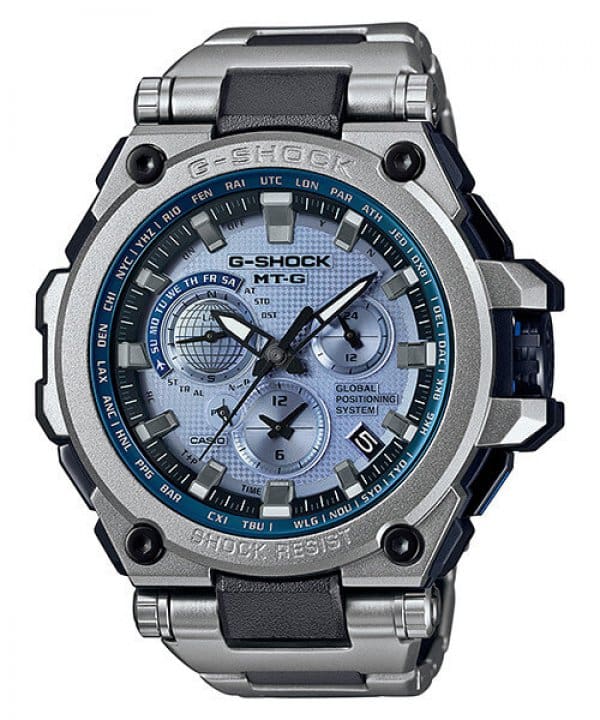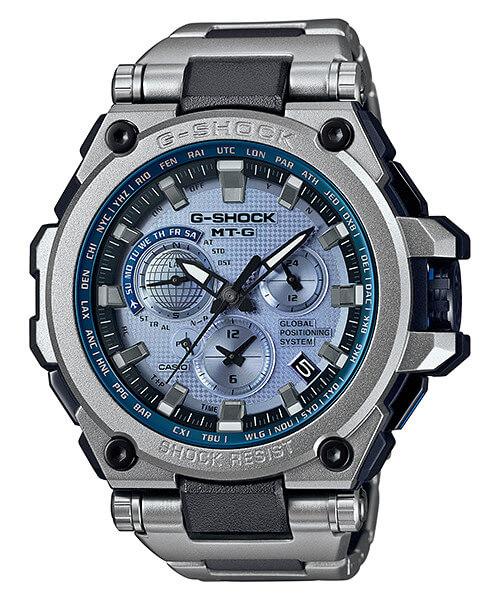 Source: g-shock.jp
photo via news.mynavi.jp