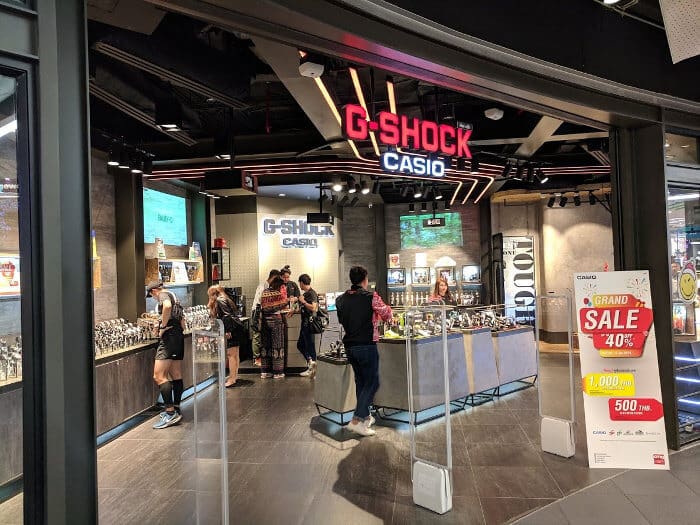 I recently had a chance to visit the G-Shock Casio flagship store in Bangkok, Thailand. Located on the third floor of the CentralWorld shopping mall (within walking distance from the Chit Lom and Siam BTS stations), the G-Shock Casio store has a lot to offer.
Though not as large as one might expect, the store has a large inventory and one standout feature that I have not seen in any other stores up to this point. A majority of the watches are out in the open on special stands that make them easily removable. A long section known as the "G-Shock Bar" has rows upon rows of G-Shock and Baby-G watches that customers can freely handle and try on. This allows customers to get a good sense of the different styles and sizes of a variety of models. Other G-Shock Casio stores in Thailand also have these open displays including the CentralPlaza Khonkaen and CentralPlaza Bangna locations.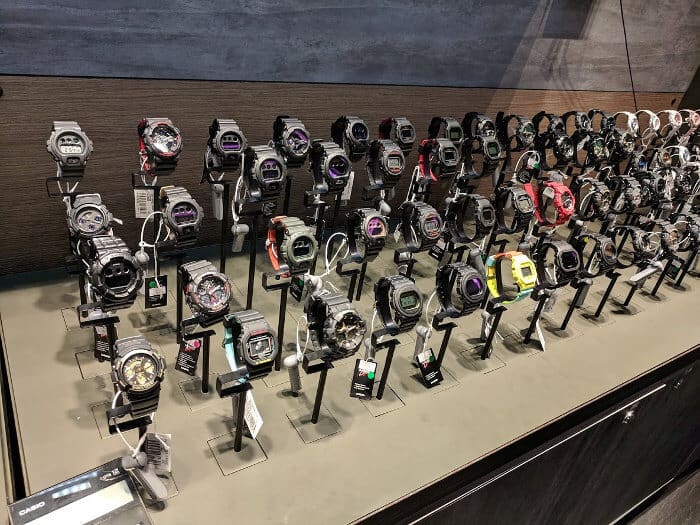 There are also some display cases without any glass that showcase the newer and higher-end models. You should probably ask for assistance with these as some appear to be delicately placed.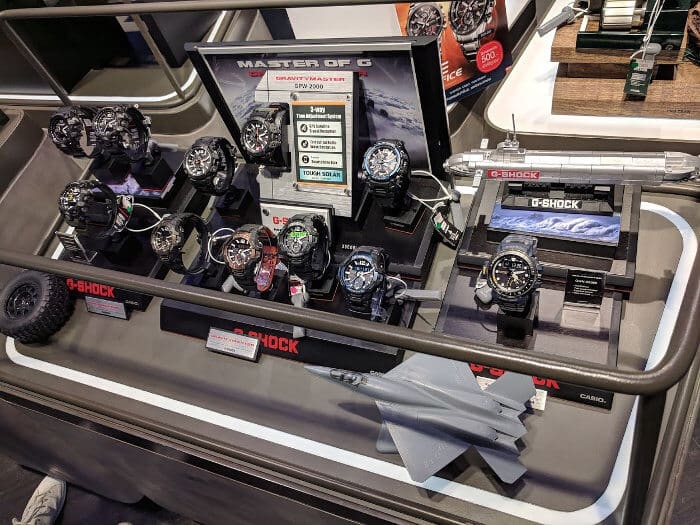 Not everything is out in the open, as some very high-end models like the MT-G and MR-G lines are behind locked glass cases. There are many workers available to help customers and thankfully they are not pushy and the overall vibe was very leisurely and low-pressure. Unlike some stores in Thailand the G-Shock Casio store has no problem with people taking photographs.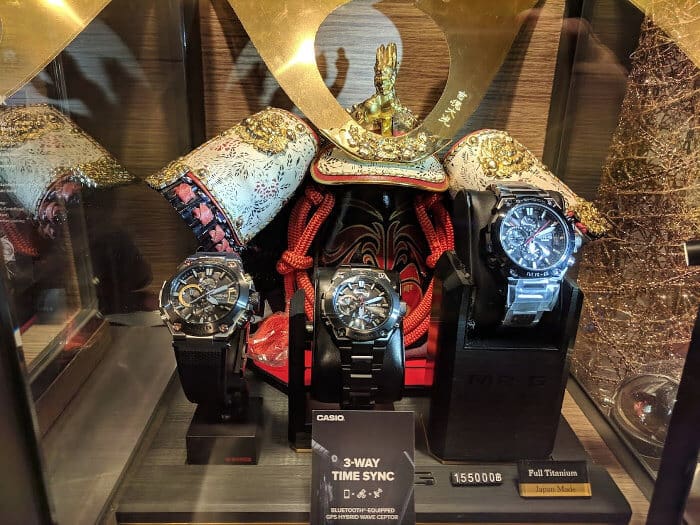 Thailand is part of Casio's "Asia" market and the store had all the recent models I expected, though it does seem to sell out of some models as I didn't see the GMW-B5000GD-9 and some recent worldwide limited editions. As Asia gets some models that the western markets don't, shopping in Thailand can be a good opportunity to pick up special releases like the annual Lover's Collection sets. Casio Thailand is also known for frequently giving away free G-Shock schwag with some purchases so make sure to inquire about that if you are thinking about buying something. The latest offer is this G-Shock overnight bag on purchases above ฿7,500 THB (ending 31 January 2019).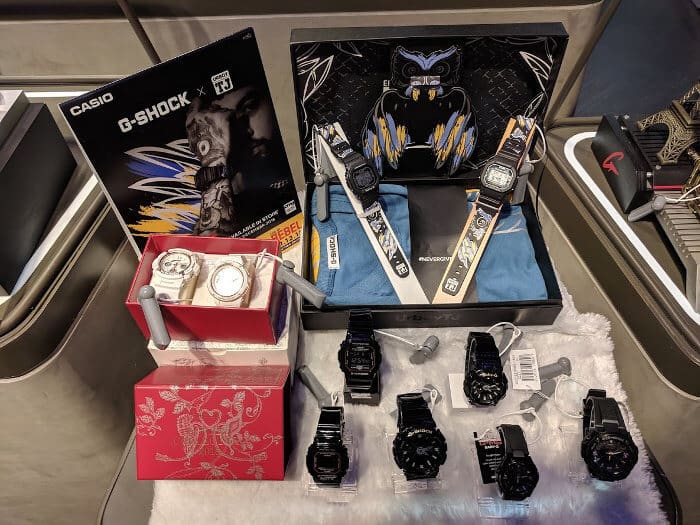 Other interesting displays included limited edition watches from private collections including the first collaboration model in Thailand, an interactive directory and guide with a touchscreen, a test zone for demonstrating G-Shock's legendary shock resistance, and a promotional video screen outside. Other Casio watches and brands like Edifice, Sheen, and Pro Trek were also available but the Pro Trek selection was limited.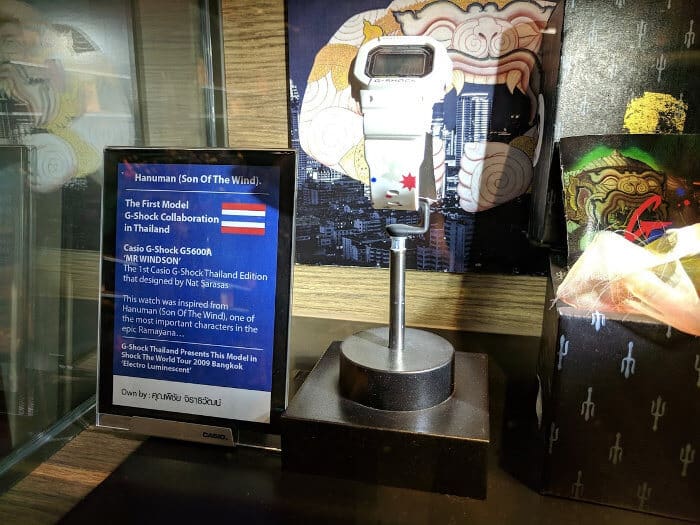 The G-Shock Casio store is currently running a big winter sale until 6 January 2018 featuring 15%-40% off select models with discounts designated by a color-coded sticker on the price tags. Most of the models appeared to be on sale with most discounts being in the 15-20% range.
To keep track of future sales and events, follow G-Shock Thailand at facebook.com/CASIO.THAILAND or "Casio Watches CMG" on the Line messaging app.
Kikuo Ibe vists the G-Shock Casio flagship store in Bangkok: