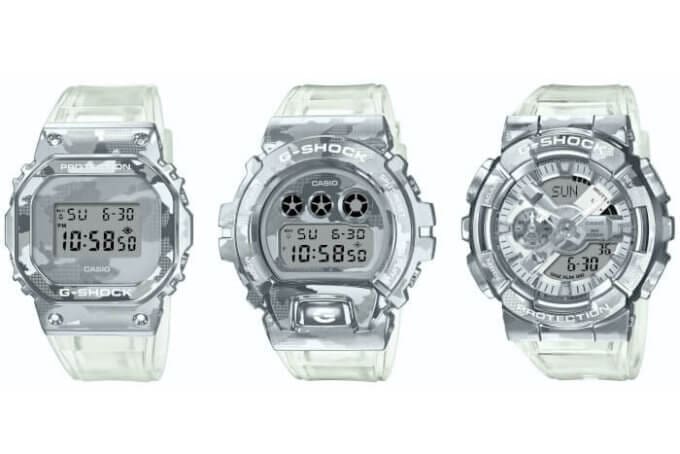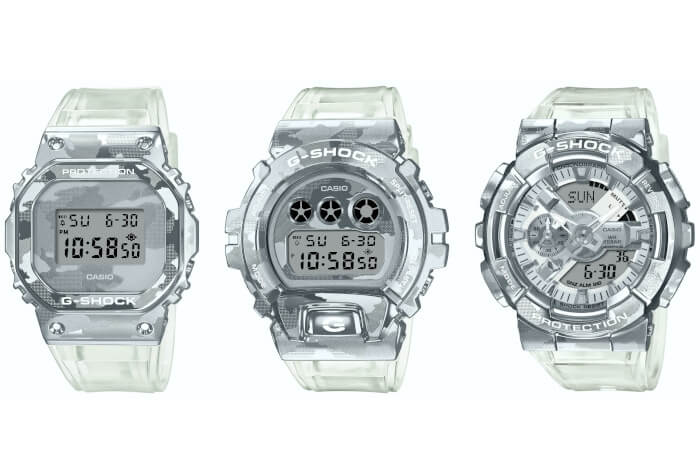 Expected for a September 2020 release in Japan and Asia, the G-Shock Skeleton Camouflage Metal Series offers an innovative new camo style that combines translucent resin bands with stainless steel bezels. The bands have a faint camouflage pattern, and the silver stainless steel bezels have a laser-processed camouflage pattern and white lettering. The camouflage pattern extends to the minimalist faces of the digital models, which also sport a Casio logo.
This is the first multi-model series featuring the metal-covered GM family of classic G-Shock cases matched with stainless steel bezels. The series includes the GM-5600SCM-1, GM-6900SCM-1, and GM-110SCM-1A.
(Update: G-Shock Japan announced the GM-5600SCM-1JF (list price 25,000 JPY), GM-6900SCM-1JF (26,000 JPY), and GM-110SCM-1AJF (27,000 JPY) for September 2020.)
Update: Casio America is releasing the GM110SCM-1A (list price $230), GM5600SCM-1 ($210), and GM6900SCM-1 ($210) in October 2020.
Casio also released several more photos seen below. These look like the type of G-Shocks that you need to see in various photos and videos, or in person, to get the full impression. The bezels are more polished and reflective than they appear in the catalog images.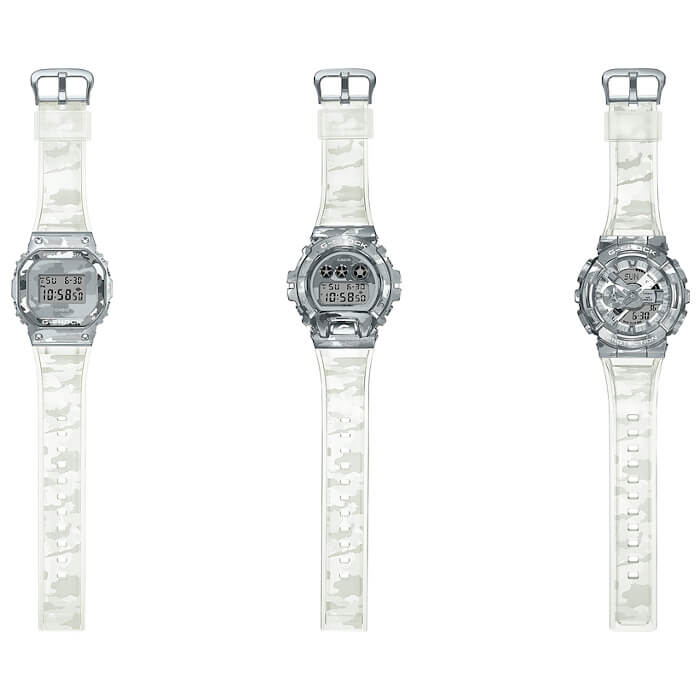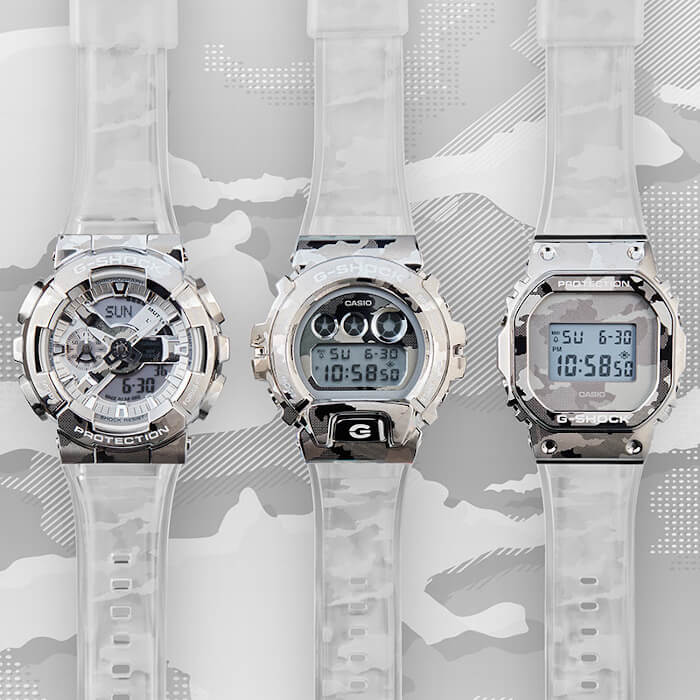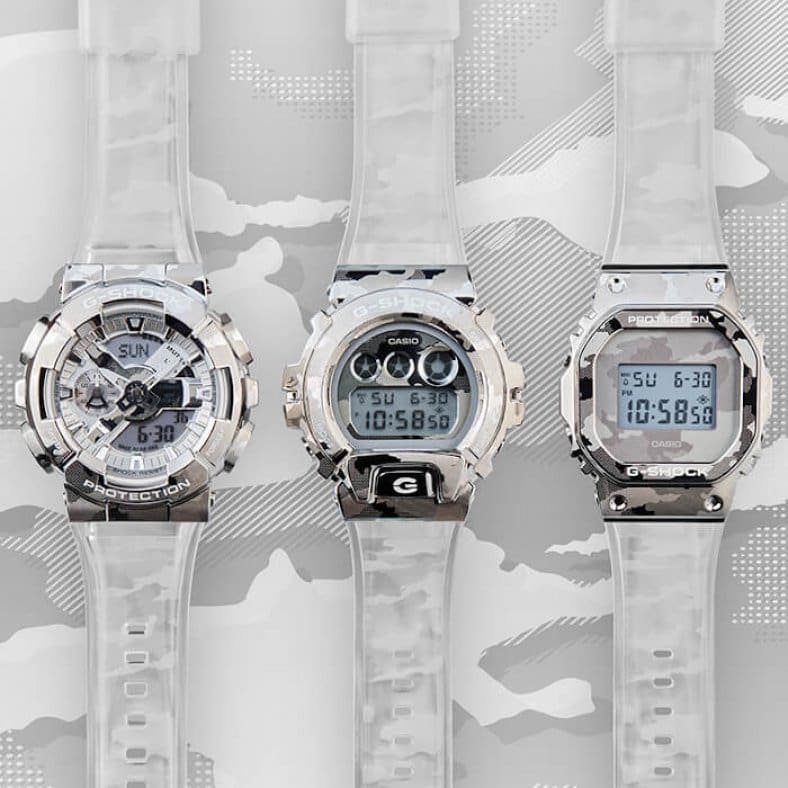 GM-6900SCM-1 Photo: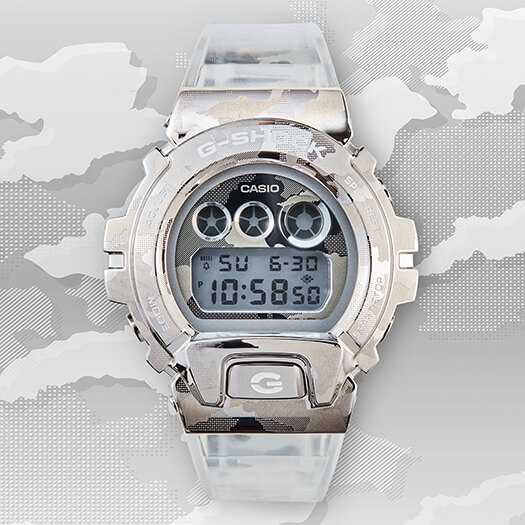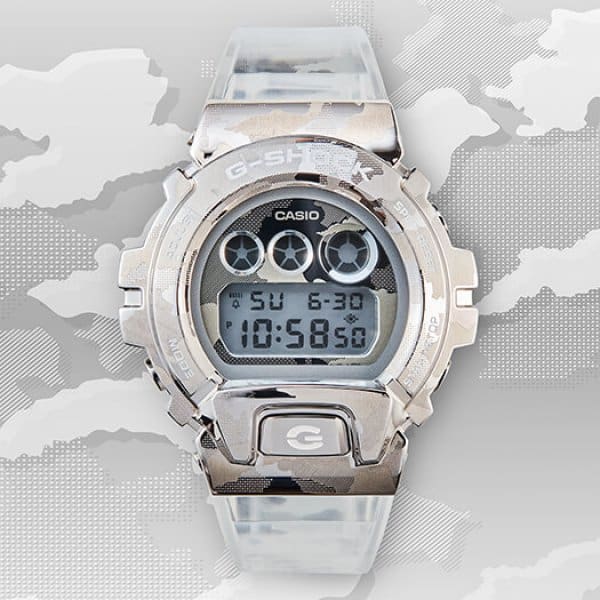 G-Shock GM-5600SCM-1: Mid-size digital.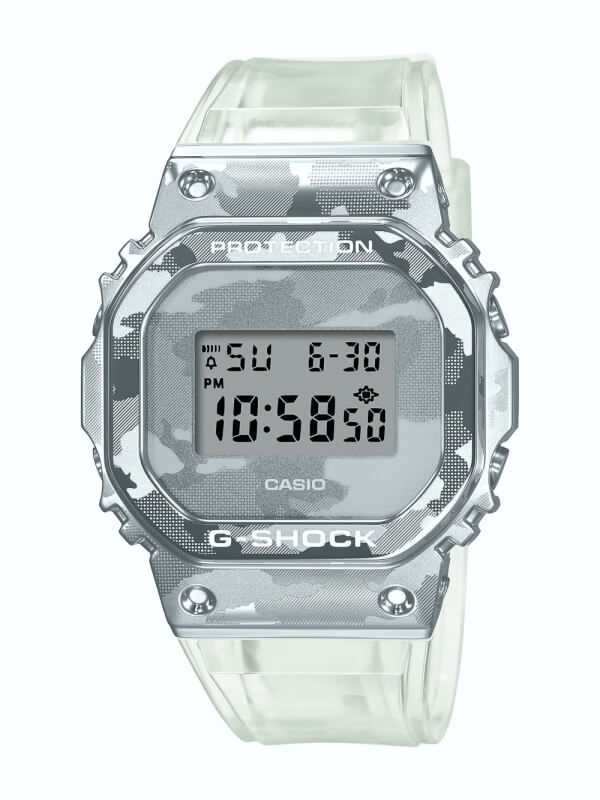 G-Shock GM-6900SCM-1: Mid-size digital.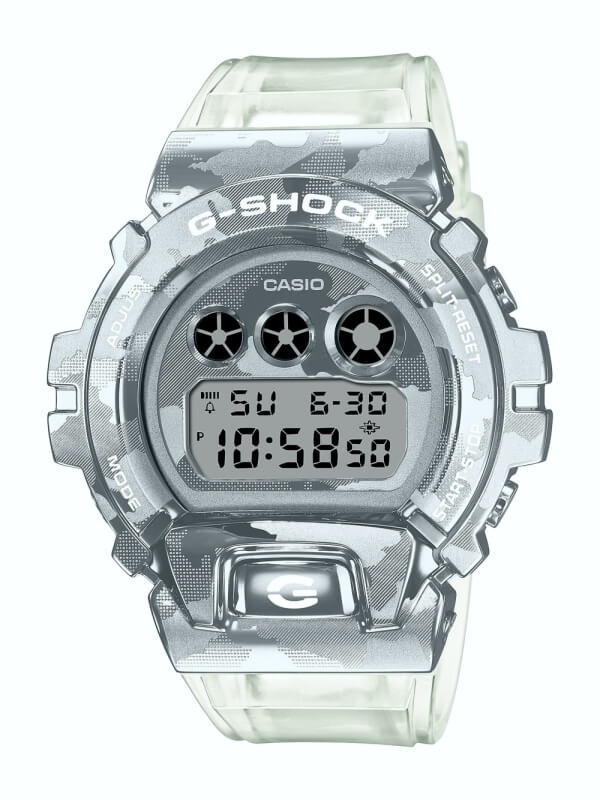 G-Shock GM-110SCM-1A: Large analog-digital.