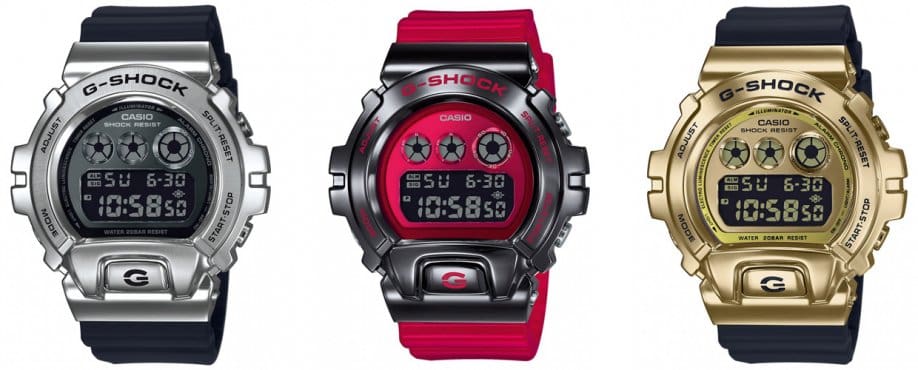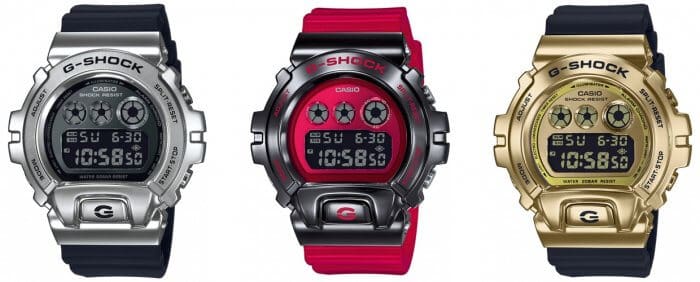 (click to enlarge)
G-Shock officially announced the GM-6900 Metal Covered series featuring stainless steel metal bezels in Japan and Asia with a release date of February 12, 2020, in Japan. Each model measures 53.9 x 49.7 x 18.6 millimeters (compared to 53.2 x 50.0 x 16.3 for the DW-6900), and the weight is approximately 96 grams.
The Japanese list prices (with tax included) are 25,300 JPY for the GM-6900-1JF (left) and 28,600 JPY each for the GM-6900B-4JF (middle) and GM-6900G-9JF (left). Casio America announced the GM6900-1 (list price $180), GM6900B-4 ($220), and GM6900G-9 ($230) for a February 2020 release. The GM-6900-1, GM-6900B-4, and GM-6900G-9 will also be released worldwide, including in Europe (as GM-6900-1ER, GM-6900B-4ER, and GM-6900G-9ER).
(A new bit of info since the original report is that the red band on the GM-6900B-4 is translucent, which is more noticeable in the photo below.)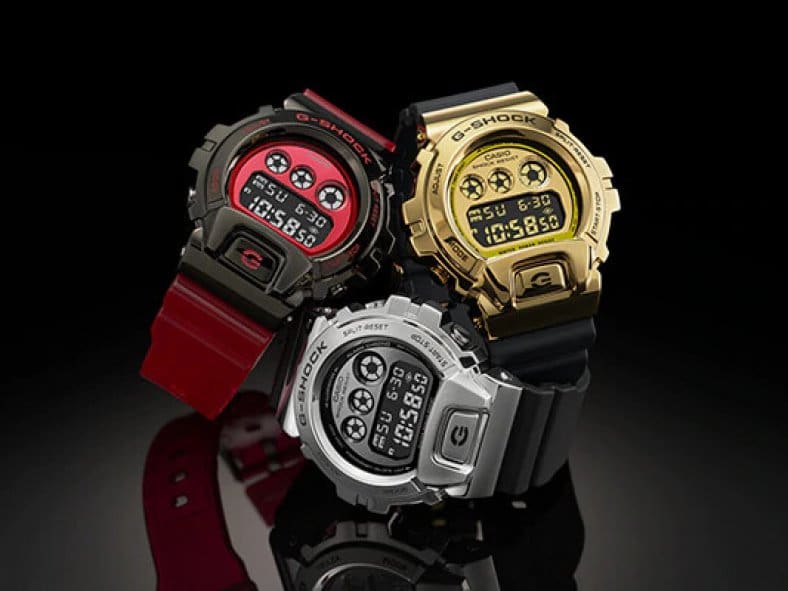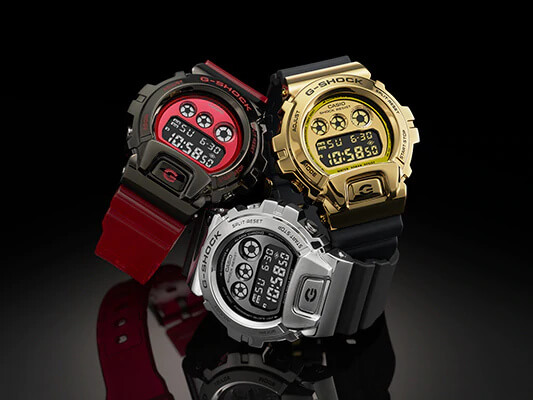 G-Shock GM-6900-1
Silver stainless steel bezel, silver face, black resin band.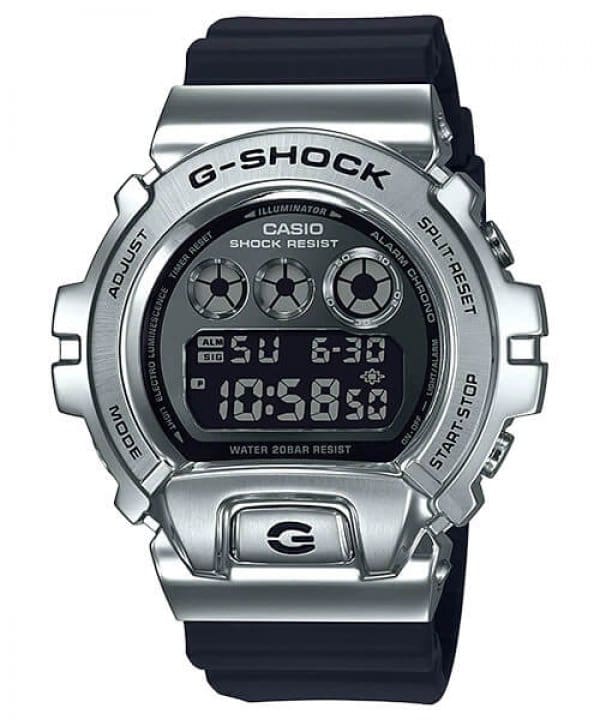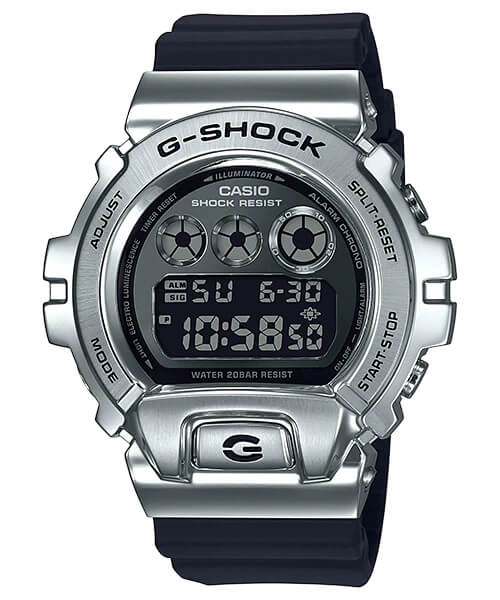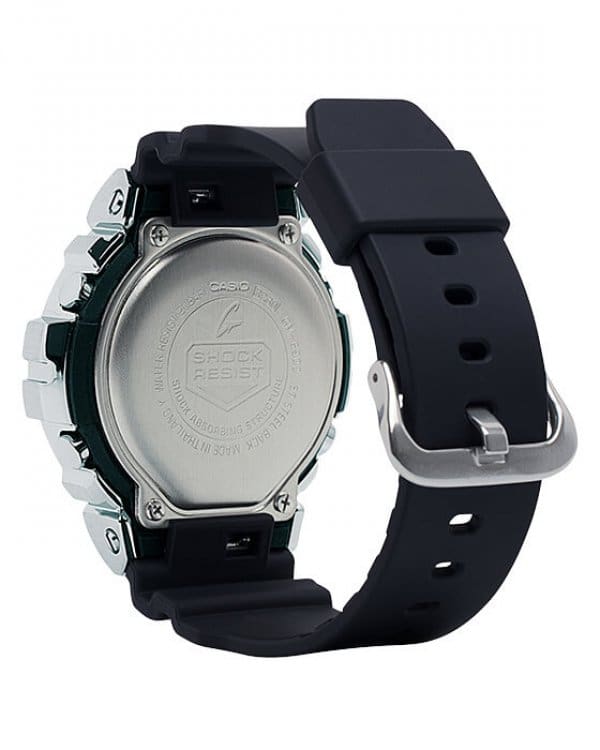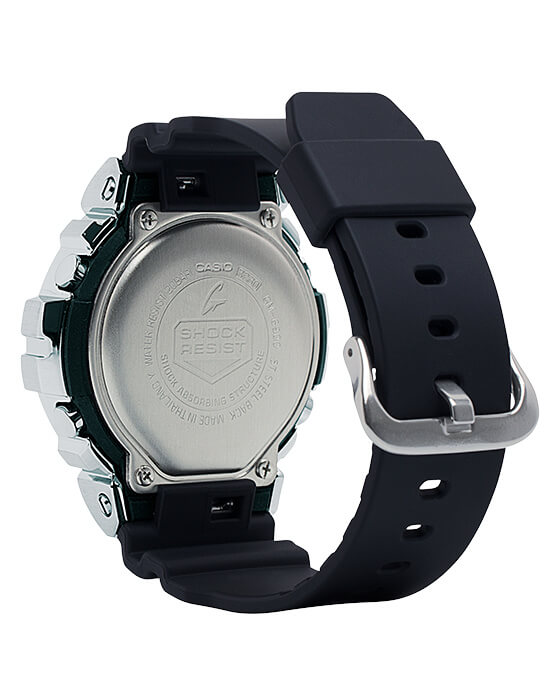 G-Shock GM-6900B-4
Black IP stainless steel bezel, red face, translucent red resin band.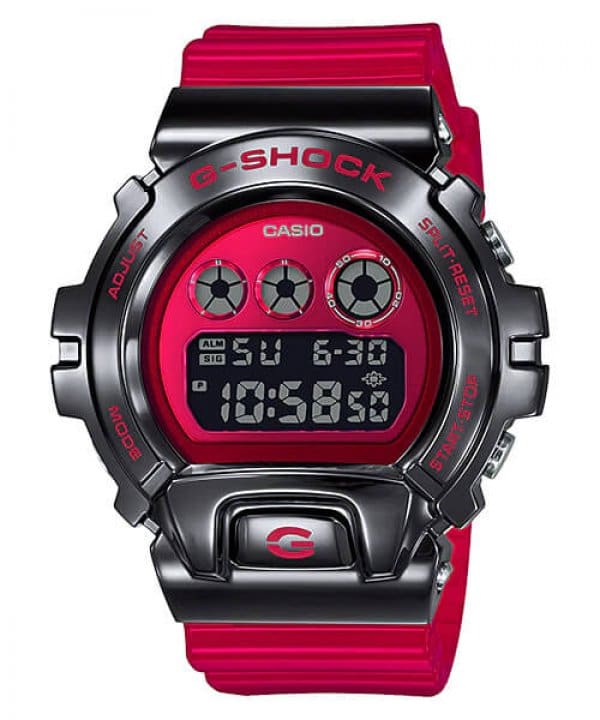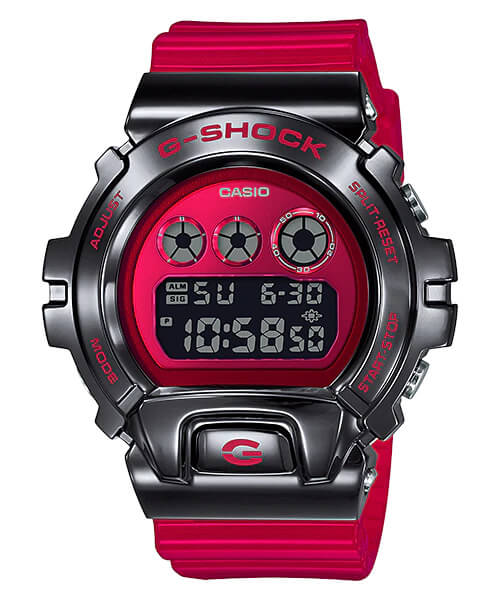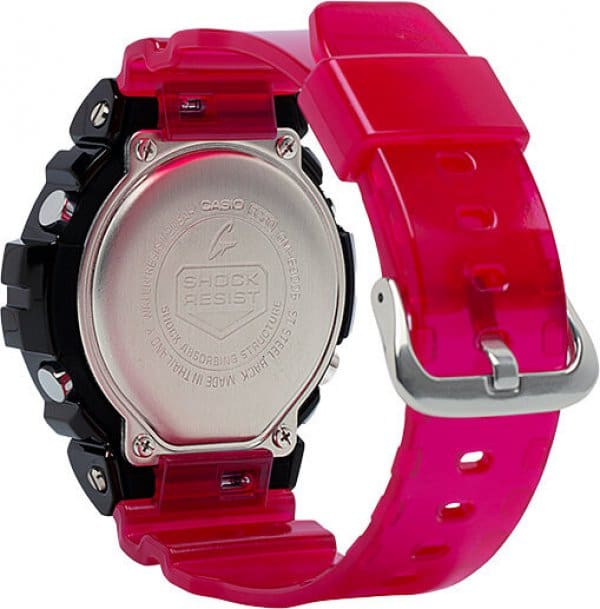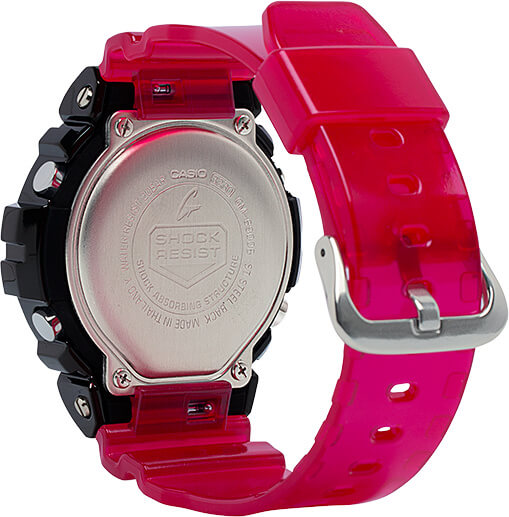 G-Shock GM-6900G-9
Gold IP stainless steel bezel, gold face, black resin band.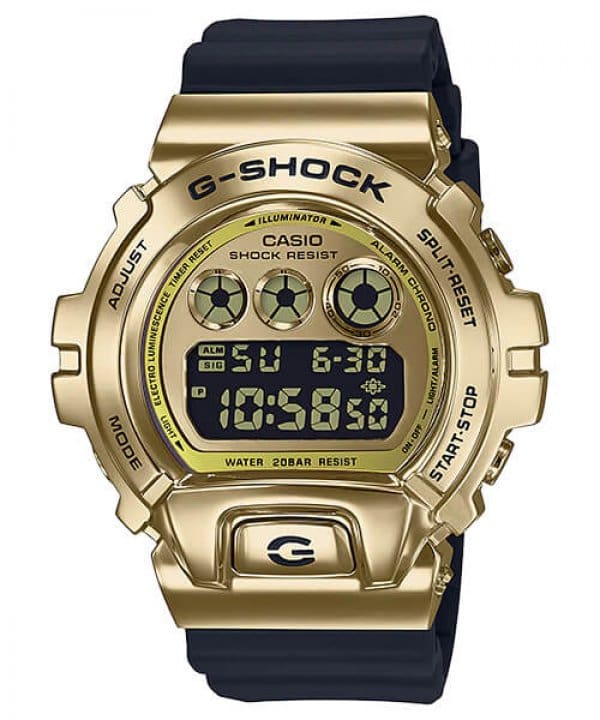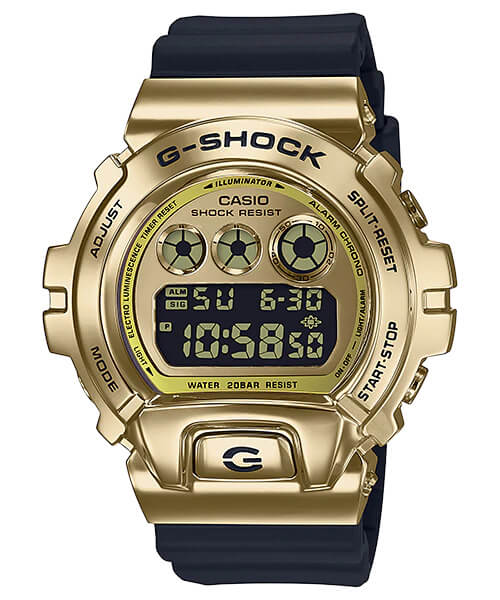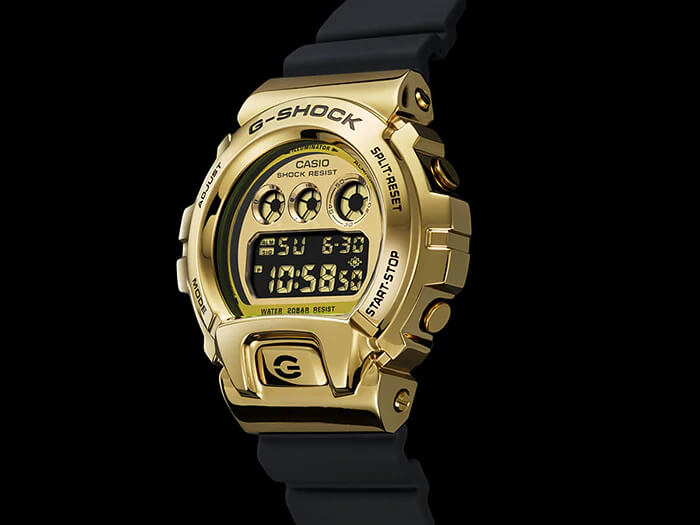 New Metal Forged G-Shock GM-6900 Video:
Previous Update (January 25, 2020):
Our color predictions were correct, as Spanish retailer Relojesdemoda.com now has the G-Shock GM-6900 series listed with images and a release date of February 17, 2020. In addition to the silver, black IP, and gold IP stainless steel bezels, the watches also appear to have matching metallic-style faces and reverse LCD displays.
Original Post (January 19, 2020):
2020 marks the 25th anniversary of the G-Shock DW-6900. As of 2019, the DW-6900 base was the number one top-selling G-Shock of all time in Japan and the number three model of all time worldwide (beating the DW-5600). The DW-6900 is a popular base for limited edition collaborations with other brands, making it a streetwear favorite. Its simple yet efficient design makes it a highly functional tool watch for all sorts of outdoor activities, and its affordable price makes it inclusive to all.
G-Shock certainly knows how to celebrate an anniversary, and there's no reason to think it won't do something special for the DW-6900 this year. There's been talk about a stainless steel metal 6900 watch coming soon, and we've found some evidence to support this. Listings from an official parts retailer in the U.S. show four yet-to-be-released models: the GM6900-1, GM6900B-4, and GM6900G-9 (which would translate to international models GM-6900-1, GM-6900B-4, and GM-6900G-9). Though the site lists these as 2019 releases, they haven't been released yet and are likely to come in 2020.
Comparing the model numbers to the GM-5600 series which has stainless steel bezels, we can get an idea of the colors for these models. The GM-6900-1 probably has a silver stainless steel bezel and a black resin band, perhaps just like the GM-5600-1. The GM-6900B-4 probably has a black IP stainless steel bezel and a red resin band. The GM-6900G-9 probably has a gold IP stainless steel bezel and black resin band. These are just educated guesses until we see actual pictures. According to the listing, the module is 3230, the same as other current DW-6900 watches.
We also searched for a more advanced full-metal 6900 model like the solar-Bluetooth GMW-B5000 but didn't find anything.