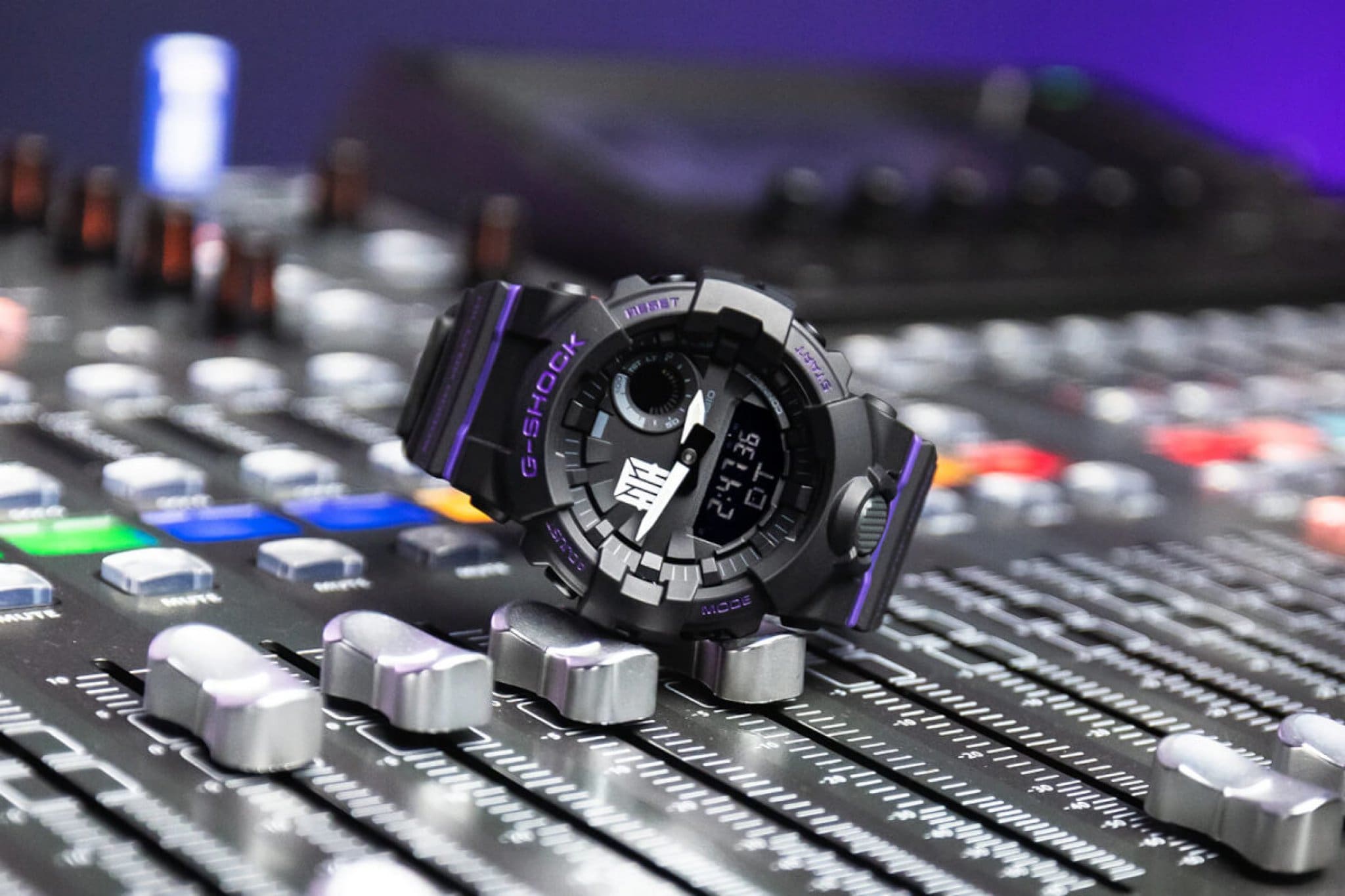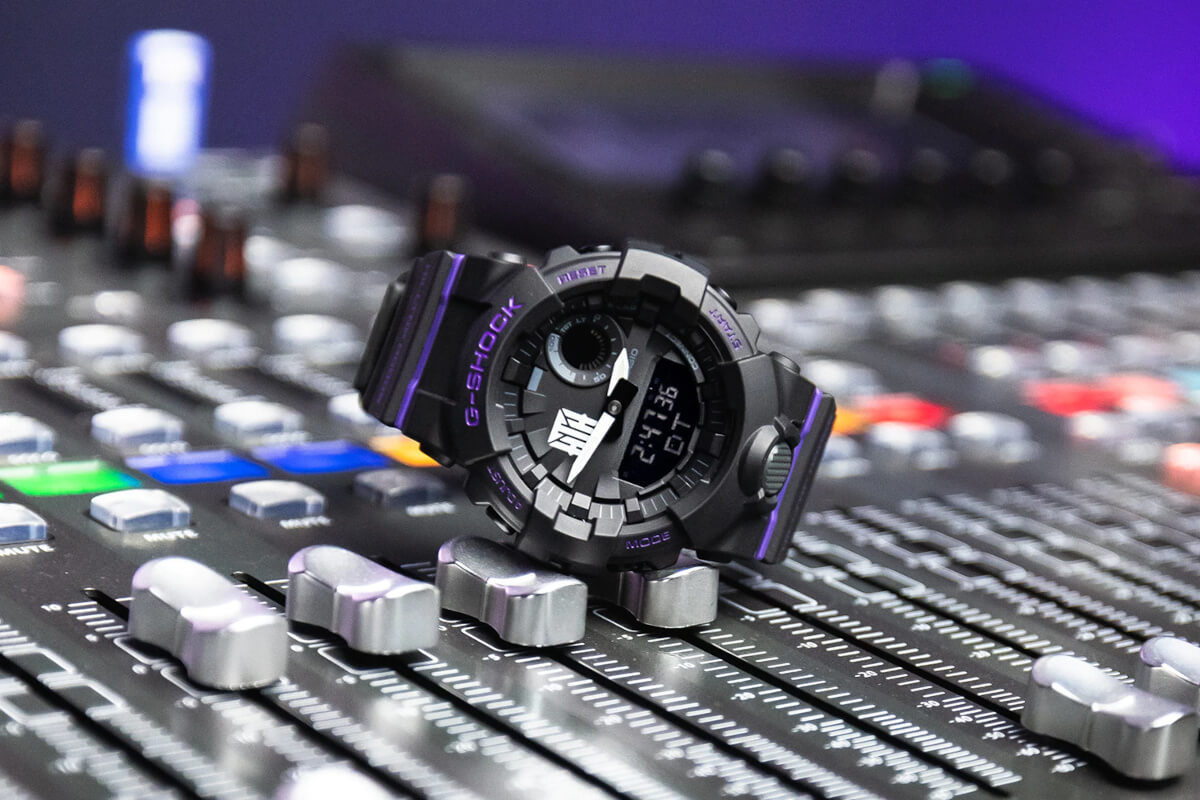 G-Shock Australia announced the GBA800HTH-1A collaboration with hip hop group Hilltop Hoods (hilltophoods.com), to be released on June 10. The black watch features purple accents and the band's monogram logo on the dial. The unique VIP box has a seven-inch screen built into it that plays an exclusive interview with the band about their lives during the pandemic and designing the limited edition watch. The watch is also expected to be available without the VIP box.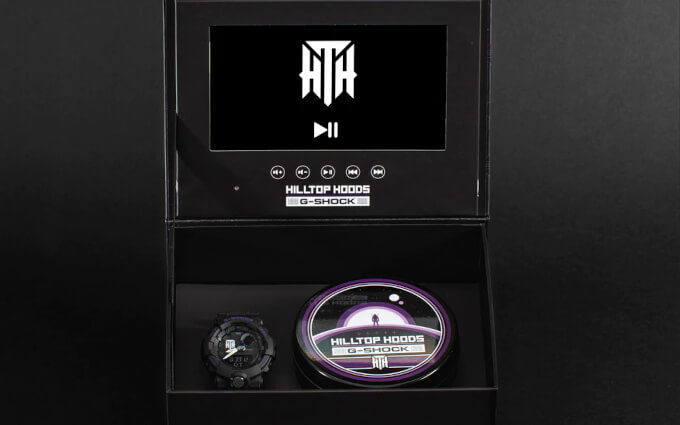 Pioneers of Australian hip hop music and winners of ten ARIA awards, Hilltop Hoods formed in 1996 and had six of their eight albums reach the top of the ARIA Albums Charts, which is the record for most number-one albums by an Australian band. The group will be touring Australia starting May 21.
The G-Shock GBA-800 is an advanced fitness model featuring a step counter and Bluetooth link.
For more information about the collaboration, visit gshock.com.au