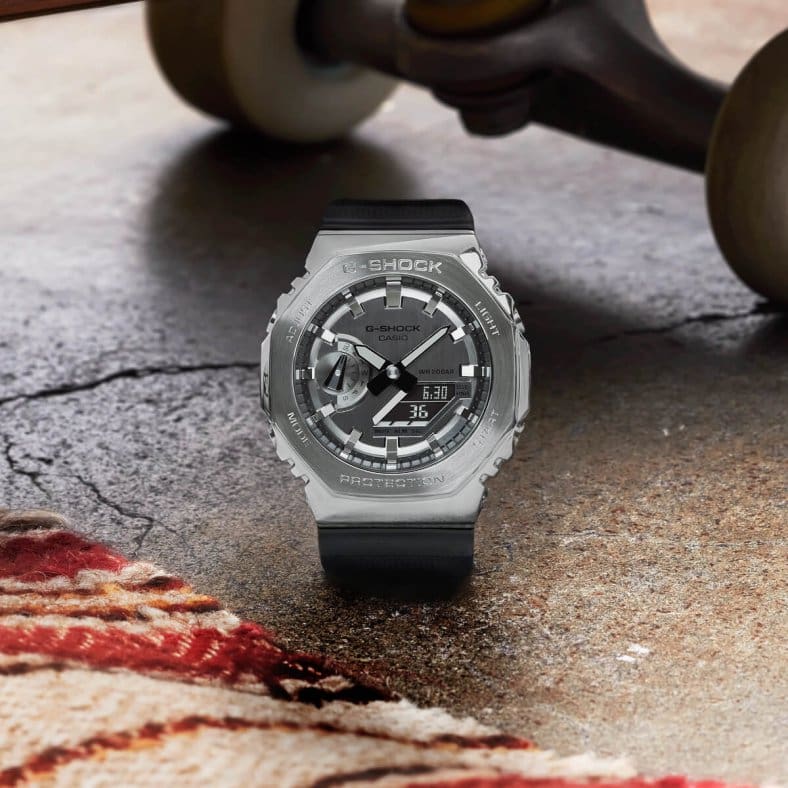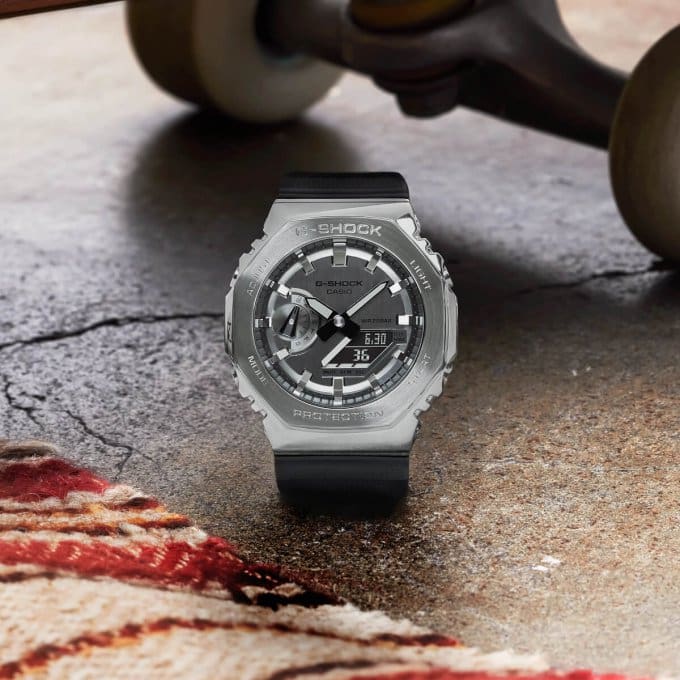 Sales activity in Japan and Singapore indicates that some of the stainless steel-covered G-Shock GM-2100 watches may sell out in other parts of the world, especially the black and silver GM-2100-1A (GM2100-1A in U.S.). The GM-2100 series is coming soon to the U.S., U.K., and other countries. Here are some tips to help you purchase one, which also apply to any other new G-Shock releases that may be high in demand and at risk of selling out.
Pre-Order GM2100-1A at gshock.com (and other GM2100 models) on Monday, August 23 (We do not know what time pre-orders will start, sorry!)
1. Follow your country's official G-Shock site and social media accounts.
You should also subscribe to the mailing list, as doing so may give you advance notice of when pre-orders will begin. Pre-orders and sales are available at the official G-Shock sites in many countries, such as gshock.com (USA), g-shock.co.uk (UK), and gshock.casio.com/sg (Singapore). In some Asian countries like Malaysia and the Philippines, the official Casio stores are on Shopee and Lazada.
2. Pre-order
It is recommended to pre-order, as this is often the fastest and most reassuring way to get the watch. Pre-ordering may also be available from some authorized dealers (such as some of the well-known regional watch dealers), even though it may not be stated on their websites and you may need to inquire about it.
3. Follow authorized reseller sites
If you miss the pre-order and the official site sells out, you may still have a chance at authorized reseller sites. Most authorized dealers start selling the watch sometime after the official G-Shock sites. G-Shock U.S. maintains a list of authorized resellers, although not all of them may be listed there. There may be some cases where certain watches are only sold at the official G-Shock site, but the GM-2100 should also be available at other retailers. In some Asian countries, you may find resellers on Shopee and Lazada, but you should do your own research to determine if they are authorized.
4. Go to a brick and mortar store
If it is sold out online, you may still have a chance of finding it in a physical store. In the U.S., likely places include Macy's and other department stores or specialty stores. Most of the stores on the authorized reseller list have both an online and physical presence, but not all of them will carry every new release in-store.