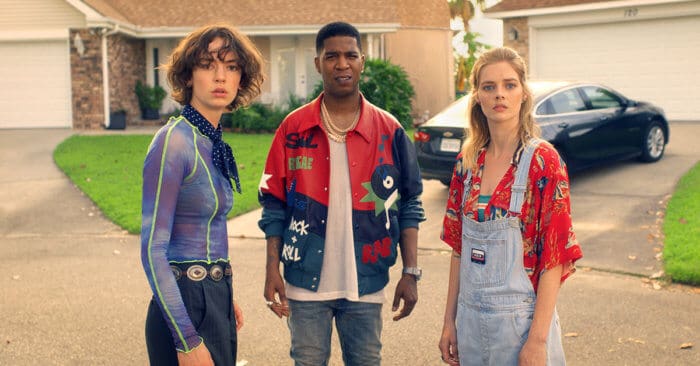 Alex Winter and Keanu Reeves reprise their roles as the iconic '80s characters Bill and Ted in "Bill & Ted Face The Music," which made its streaming debut on August 28, 2020. Rapper and actor Kid Cudi also appears in the movie. He plays himself, so it's not surprising to see a G-Shock watch as part of his wardrobe.
Kid Cudi is still fond of the G-Shock DW-6900 series, and he wears a silver DW-6900 in the movie. It appears to be the same watch he wore during a Tonight Show performance in 2017. It looks like the silver DW-6930BS-8 from the G-Shock 30th Anniversary in 2013, but it has a white front button rather than a silver one.
Kid Cudi also wears a G-Shock GA-2000 watch in the HBO miniseries "We Are Who We Are" and has his own collaboration watch with A Bathing Ape and G-Shock coming.
"Bill & Ted Face the Music" is available on Amazon and other streaming services.