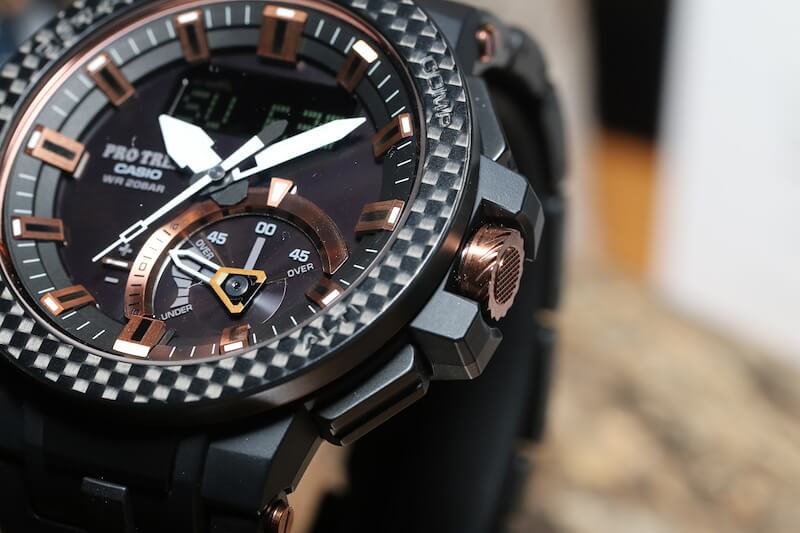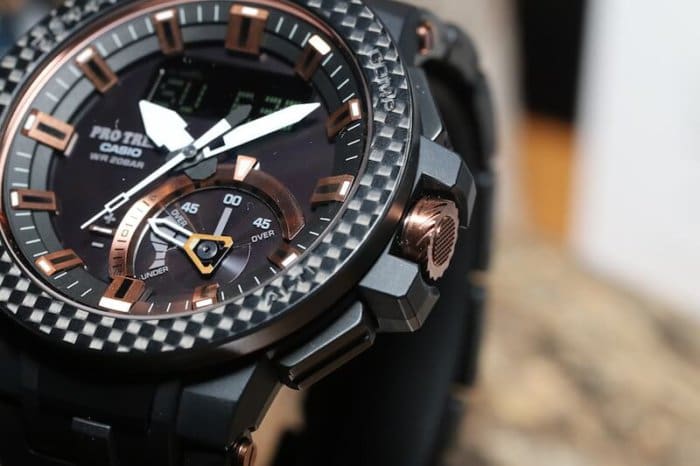 Carbon fiber is one of the big G-Shock trends that is now spilling over into Casio's Pro Trek line of outdoor, sensor-equipped watches. The limited edition PRW-7000X-1 is the first Pro Trek watch to have a carbon fiber bezel. The markers, dial ring, and electronic crown have a rose gold color that creates a bold new style when combined with the carbon bezel. The watch also has a lightweight composite band.
As part of the PRW-7000 series, the PRW-7000X-1 is a premium Pro Trek model designed for water activities and ocean use. Its features include 200-meter water resistance, Tough Solar power, Multi-Band 6 radio timekeeping, a sapphire crystal, the Triple Sensor (altimeter-barometer, compass, thermometer), tide indicator, fishing time function, sunrise/sunset data, and full auto dual LED lights with the Neon Illuminator. The Neon Illuminator on this model is reported to have a unique red color, inspired by the spirited dedication of anglers.
The PRW-7000X-1JR will be released in May 2019 in Japan with a list price of 110,000 JPY. The PRW-7000X-1 is also expected to be released in other markets outside of Japan. The release is limited to 1,300 units worldwide.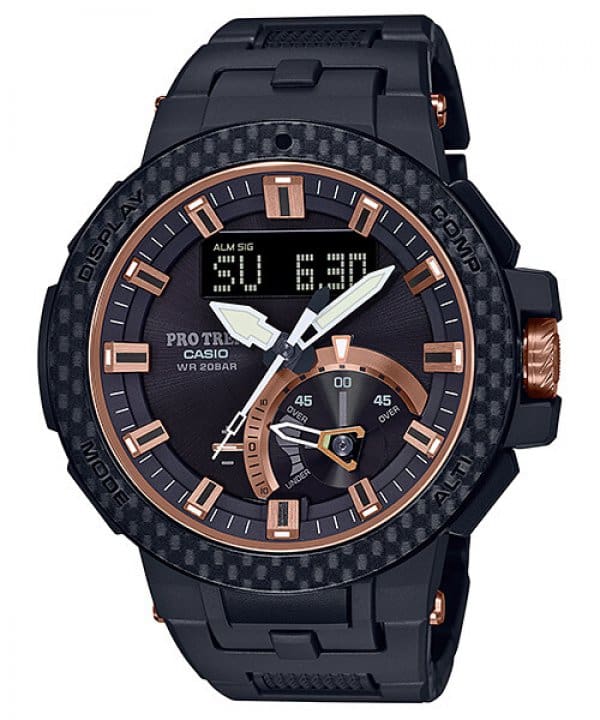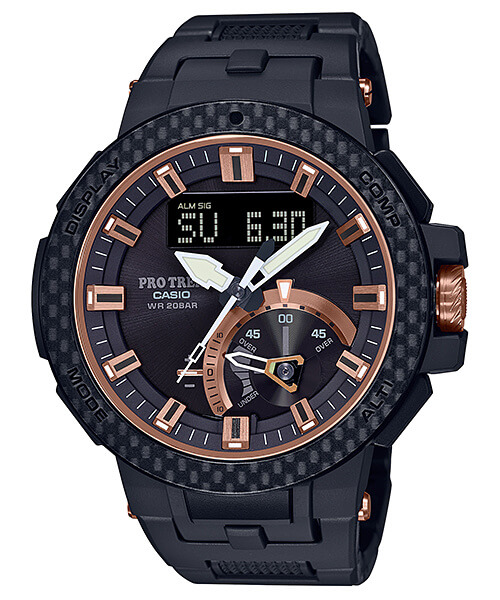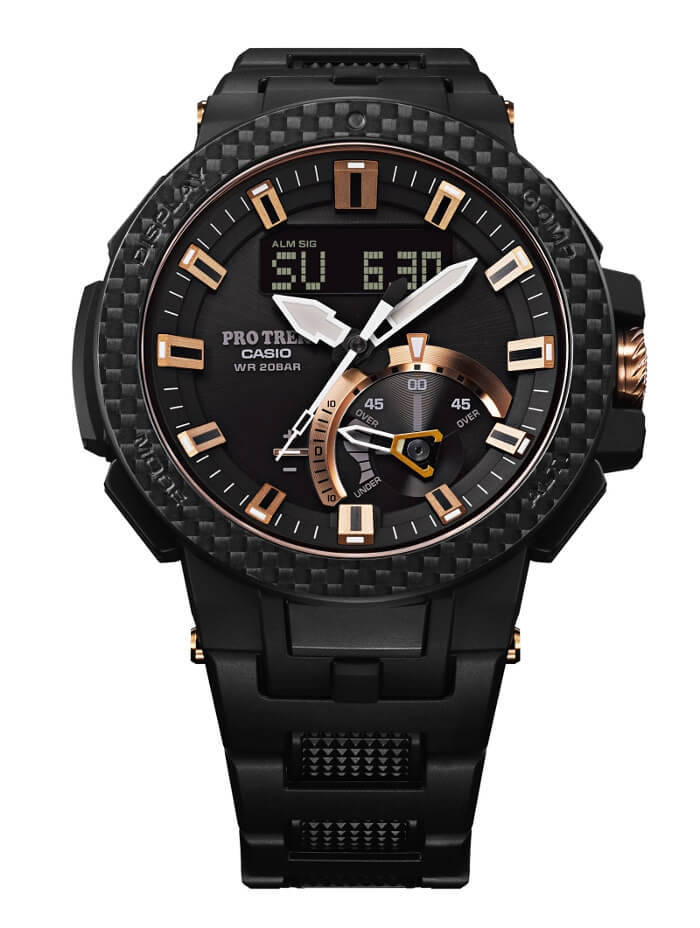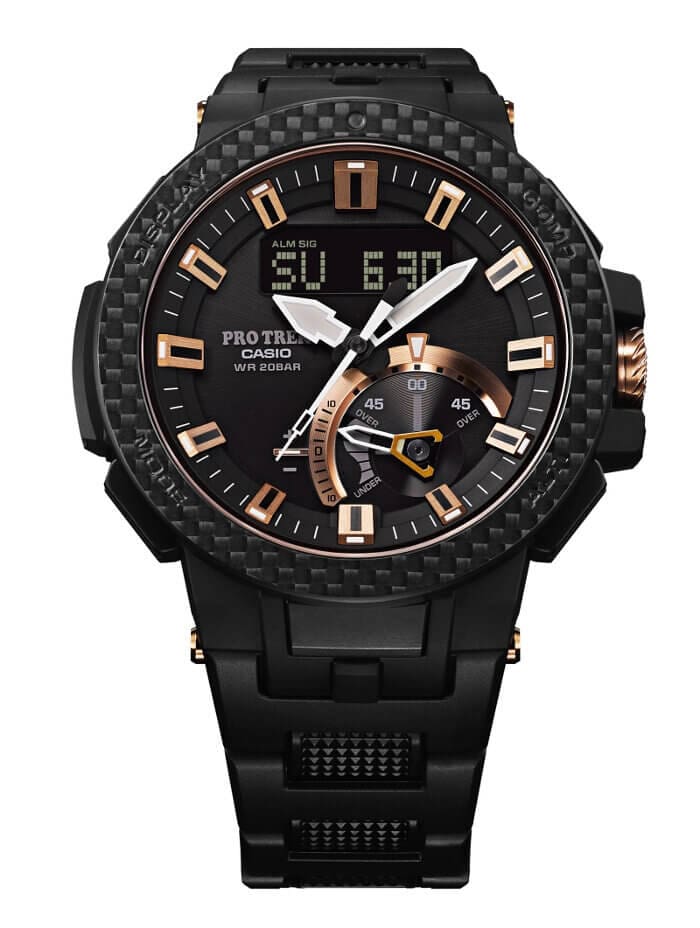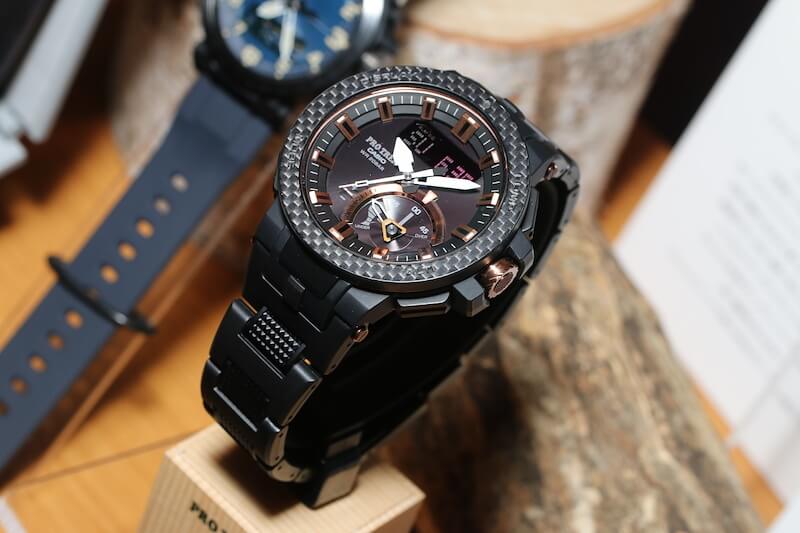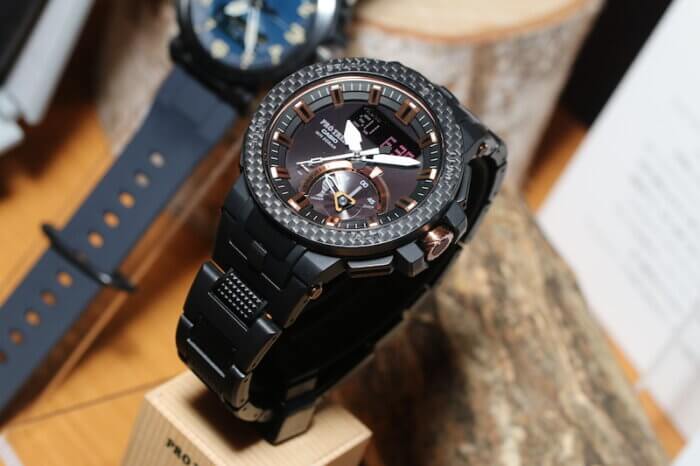 Photos via news.mynavi.jp