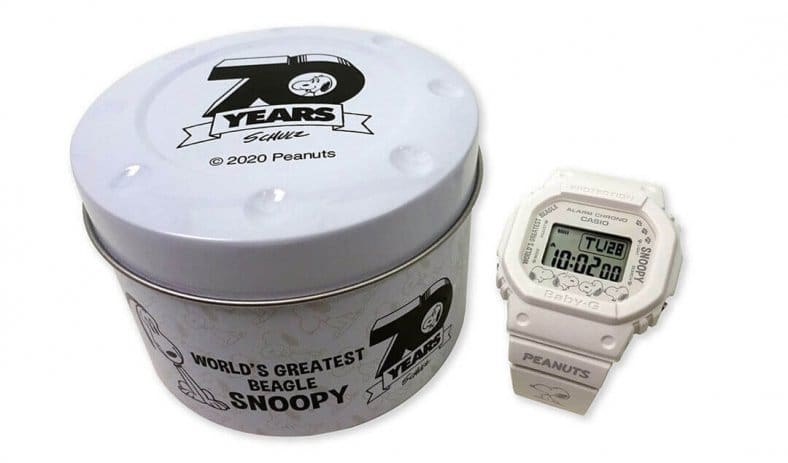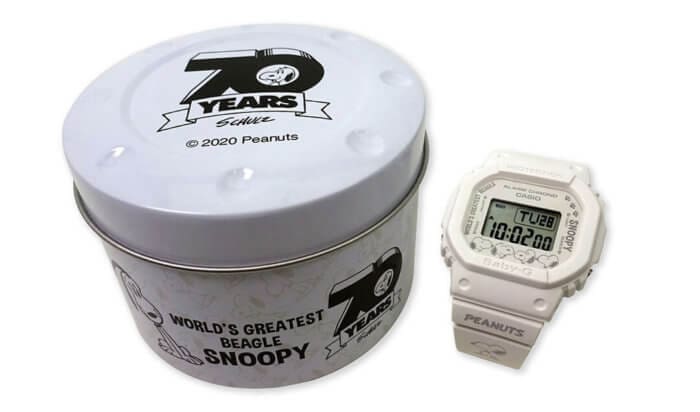 To commemorate the 70th anniversary of the American comic strip Peanuts, Casio is releasing a special Baby-G BGD-501 collaboration with Snoopy Town Shop in Japan.
The custom white watch features illustrations of Snoopy and his paw prints on the face, along with "World's Greatest Beagle" and "Snoopy" printed vertically on the sides in block letters. The white band has a Peanuts logo and more Snoopy illustrations. Peanuts creator Charles M. Schulz's signature appears on the band and as part of the engraved anniversary emblem on the case back. Snoopy also appears on the EL backlight, and the watch comes in special packaging commemorating the 70th anniversary.
Considered to be the most popular and influential comic strip of all time, Peanuts ran from 1950 to 2000 and continues in syndication. The Baby-G BGD-501 is designed as a smaller version of the original G-Shock, with full shock protection and 200-meter water resistance.
The Peanuts x Baby-G BGD-501 watch will be released on October 16, 2020, online at okaimono-snoopy.jp. It will also be released widely on October 17 at Snoopy Town shops in Japan. It will also be available for pre-sale at the Snoopy in Ginza shopping event, starting on October 14. (At the Snoopy Town Shops, sales will be limited to one watch per person on the release day. There is no sales restriction for the Snoopy in Ginza event, which requires an admission ticket to attend.)
For the full release details and a list of all Snoopy Town stores, visit town.snoopy.co.jp.
(Click images to enlarge)