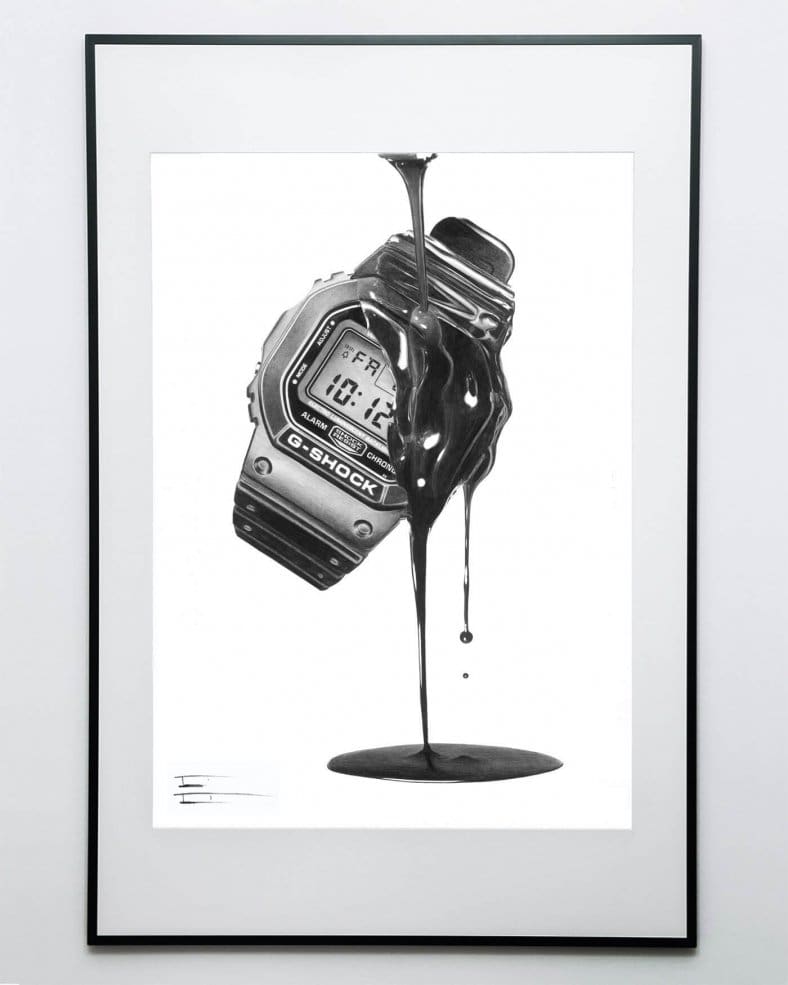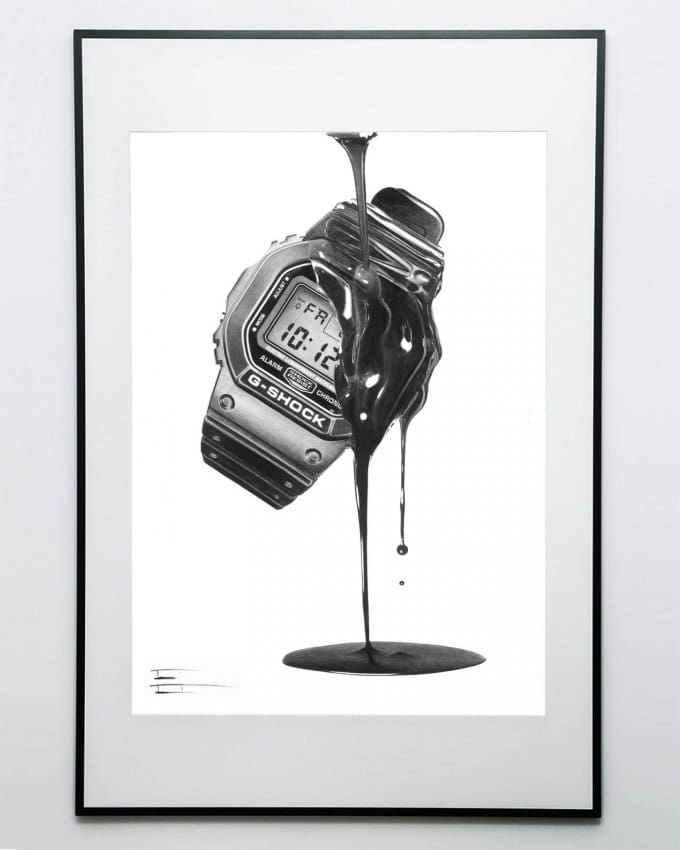 A few months ago, watch site ABlogtoWatch started selling G-Shock DW-5600 tribute art prints by artist Tamás Fehér. The prints are digitized from a hand-drawn illustration based on the G-Shock DW5600E-1V, an iconic and affordable model featuring the classic square case. The illustration depicts the DW5600E-1V with black paint poured over it, emphasizing its toughness and durability. See the article about the making of the print here.
The prints are available at store.ablogtowatch.com in medium A3 ($149) and large B2 ($199) sizes, with international shipping available. The A3 size measures 11.7 by 16.5 inches, and the B2 size measures 19.7 by 27.8 inches. The store also sells other prints, shirts, and watch pouches.
ABlogtoWatch is known for its accessible style and is widely considered to be one of the best watch sites. Founder Ariel Adams is a longtime G-Shock fan. Although it mostly covers expensive luxury watches, the site has featured G-Shock watches since its early days in the late 2000s, back when G-Shock wasn't commonly seen on other watch sites and YouTube like it is today.