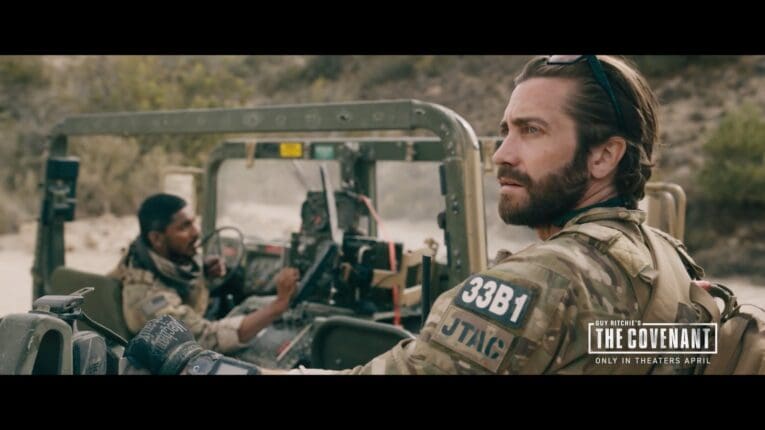 The trailer for Guy Ritchie's upcoming film The Covenant recently dropped, and there appears to be a G-Shock watch in it. Jake Gyllenhaal, playing a soldier, wears what looks very much like a G-Shock GBD-800. The watch appears to have a negative LCD display, an indicator ring on the right side of the display, and a front-facing light button on the bottom of the display. The closest match is the gray GBD-800UC-8, as the full black GBD-800-1B has a mostly black indicator ring that probably wouldn't appear so distinctly. (We are unable to get a very clear view of the watch in the trailer and cannot fully confirm it.) In later scenes, Gyllenhaal's character wears a different watch.
The Covenant tells the story of Sergeant John Kinley (Gyllenhaal), who is rescued during an ambush by his interpreter Ahmed. Learning that Ahmed is in danger after not being granted safe passage to the U.S., Kinley takes it upon himself to go back and save him. The movie opens in theaters in the U.S. on April 21, 2023.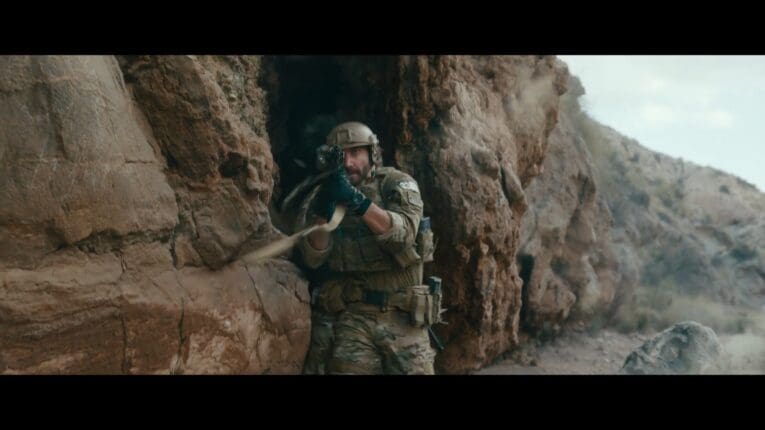 Jake Gyllenhaal previously wore G-Shock watches in other films, including a DW-5600 in Jarhead (2005), a G-7900 in End of Watch (2012) and a GA-110 in The Guilty (2021).
Guy Ritchie's 'The Covenant' Official Trailer:
Images via MGM