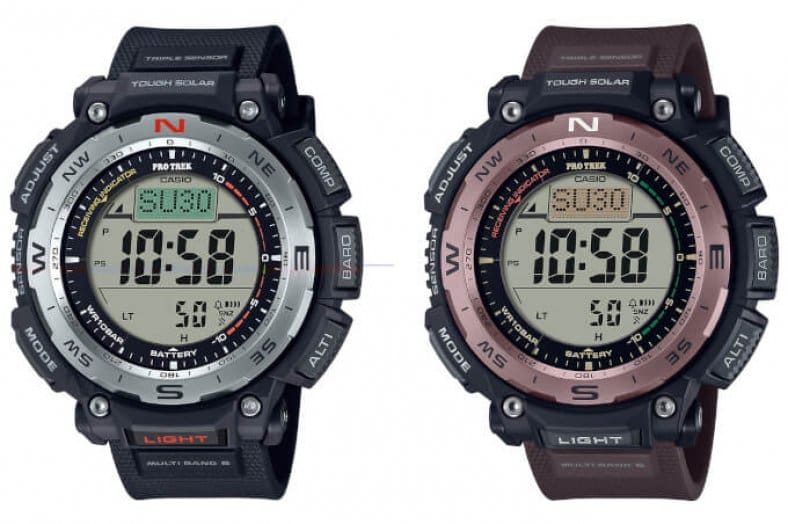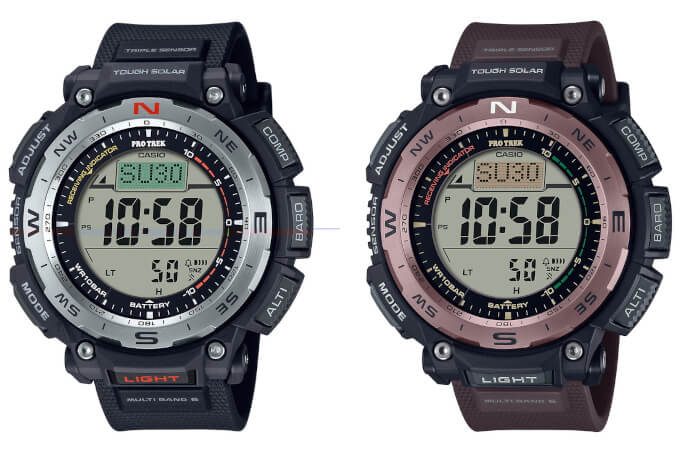 Scheduled for a July release, the all-new Casio Pro Trek PRW-3400 revives the dual-layer LCD display seen on past models. The PRW-3400 is a Climber Line series equipped with Tough Solar power and Multi-Band 6 auto radio time adjustment. Other features include 100-meter water resistance, Triple Sensor (altimeter-barometer, compass, thermometer), 1/10-second stopwatch, countdown timer, alarms, sunrise/sunset time, low temperature operation (-10°C/14°F), and full auto LED light. Like other recent Pro Trek models, parts of the PRW-3400 (case, urethane band, case back) are made of biomass plastic, a plant-derived renewable material. The watch measures 54.7 x 51.7 x 14.6 millimeters and weighs 63 grams.
The duplex LCD was a prominent feature of past Pro Trek models and features an upper layer that displays the compass direction with the entire screen. The display provides superior readability by showing large needle-like direction markers for all four cardinal points. The watch has a stainless steel rotary bezel, and the movable base of the band allows the watch to be placed flat on a map. The duplex LCD is also used for the barometer, sunrise/sunset time, and world time functions.
The PRW-3400 series will debut with two models in Japan: the black PRW-3400-1JF (44,000 yen, tax-included) and brown PRW-3400Y-5JF (46,200 yen, tax-included). Release information for other countries has not been confirmed yet.
Pro Trek PRW-3400-1: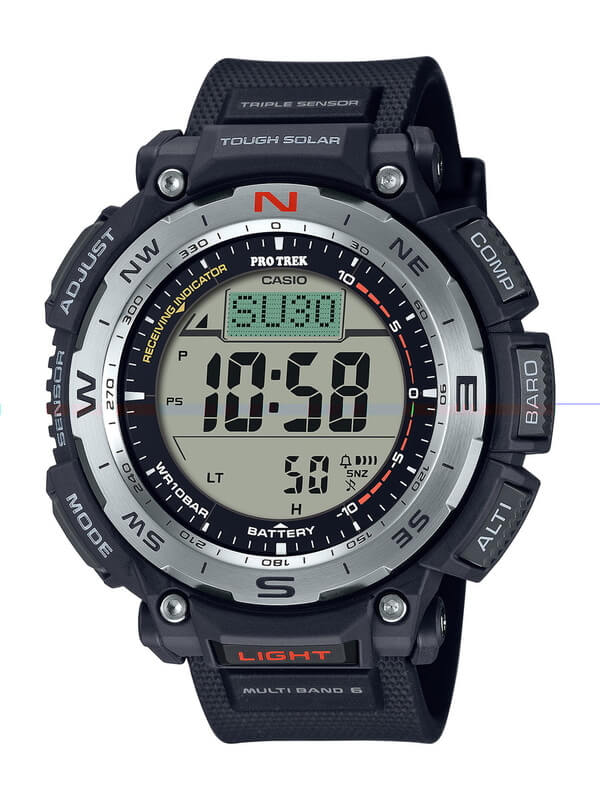 PRW-3400-1JF on Amazon PRW-3400-1JF on eBay
Pro Trek PRW-3400Y-5: With reddish brown ion plating.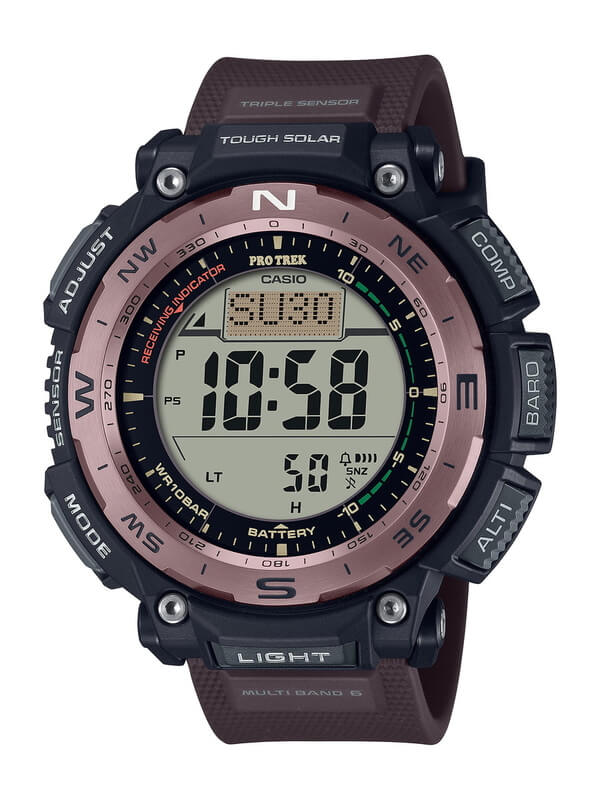 PRW-3400Y-5JF on Amazon PRW-3400Y-5JF on eBay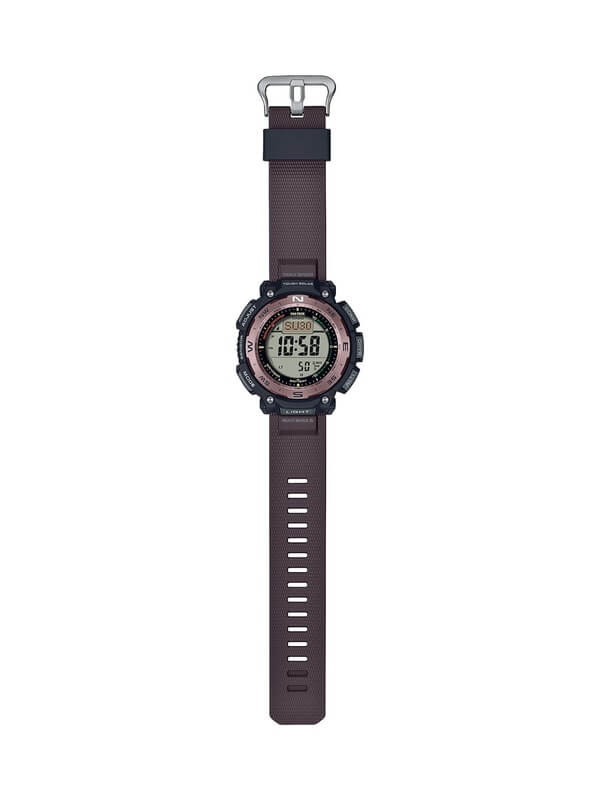 Other Pro Trek Models with Duplex LCD: Another active model with the dual-layer LCD is the PRG-240 (a.k.a. PAG-240 in the U.S., with Tough Solar and without Multi-Band 6). In the U.S., the PRW2500R-1 and PRW2500T-7 with duplex LCD, 200-meter water resistance, and tide and moon graphs are also still available.