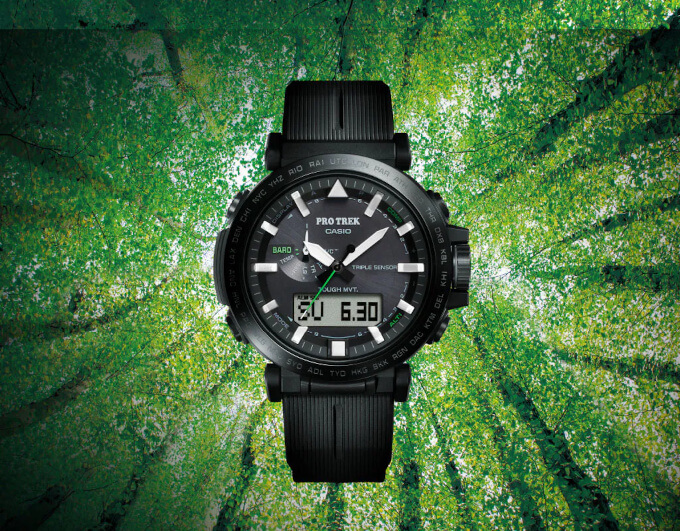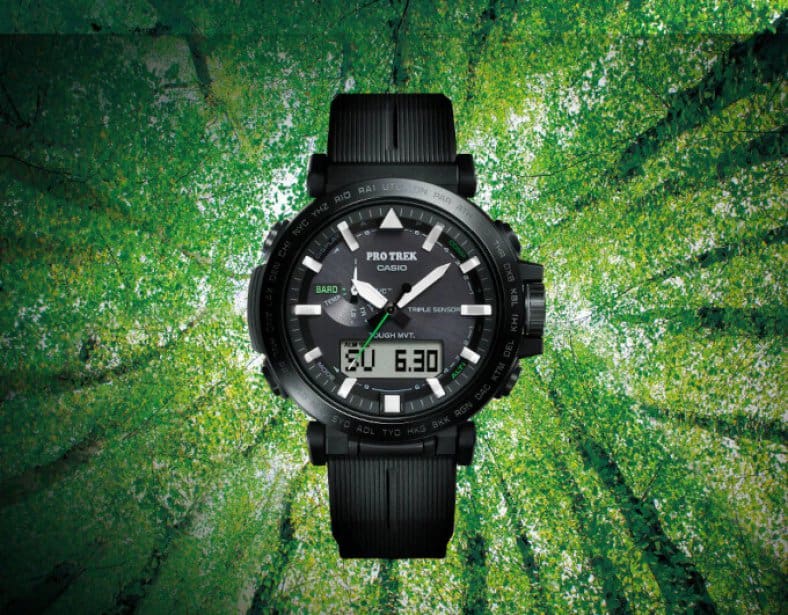 Casio is committed to using eco-friendly biomass plastics in more timepieces with the release of the Pro Trek PRW-6611Y-1 and PRW-6621Y-1. These watches have the same functions as the recent Pro Trek PRW-61 (also made of biomass plastics) but with a larger analog-digital display and case measuring 51.6 × 51.5 × 14.8 millimeters. Biomass plastics are sourced from renewable materials such as castor seeds and corn and reduce the environmental burden with less carbon dioxide emissions. The biomass parts include the case, band, and case back cover.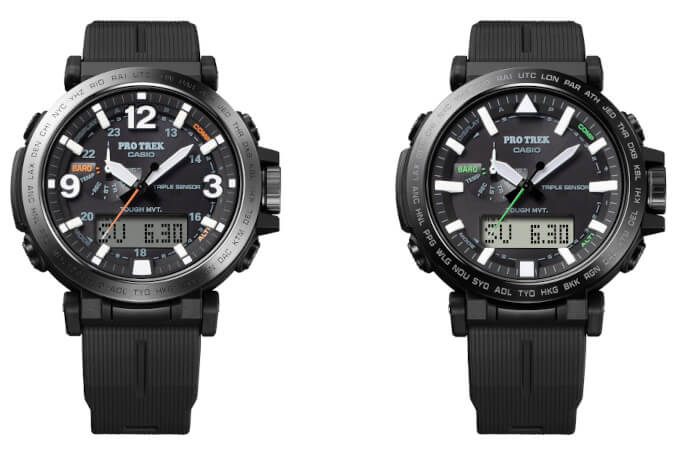 Major features include Tough Solar power, Multi-Band 6 automatic radio time adjustment, 100-meter water resistance, low temperate resistance, Triple Sensor (pressure with altimeter and barometer, compass, thermometer), world time, stopwatch (1/100-second, 24 hours, with split), countdown timer (60 minutes), 5 alarms, and full auto dual LED lights (Super Illuminator).
The PRW-6611Y-1 (57 grams) has a gray IP stainless steel bezel and features Arabic numerals on the dial. The PRW-6621Y-1 (56 grams) has a black IP stainless steel bezel with non-numerical markers. The PRW-6611Y-1 weighs 57 grams and the PRW-6621Y-1 weighs 56 grams. Both are powered by module 5660. The instruction manual is currently available in Japanese only, but it is likely to be similar to the PRW-6600 instructions. Aside from the biomass parts, the main differences are that the previous PRW-6600 has the Neon Illuminator black light LED and is 1.2 millimeters thinner and heavier at 78 grams (for the silicone band models).
In Japan, the PRW-6611Y-1JF and PRW-6621Y-1JF have have a tax-included price of 57,200 yen each and will be available in May 2022. It's not yet known if these models will be released outside of Japan, but it seems likely for some countries. PRW-61 biomass models were also released in the U.S. (PRW61-1A coming soon) and Europe, and some previous PRW-6600 models were released in the U.S. and Europe.
Update: Amazon.com is taking pre-orders for the PRW-6611Y-1 in the U.S., with a release date of June 1, 2022.
Pro Trek PRW-6611Y-1: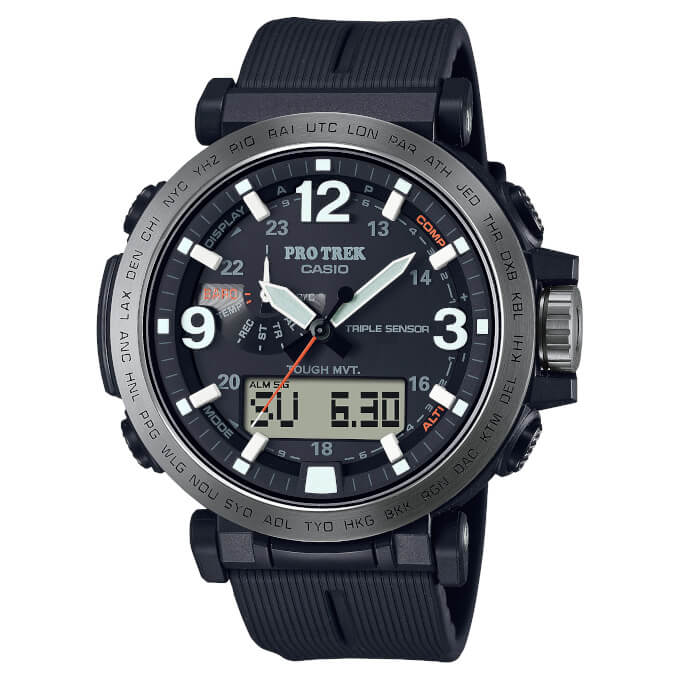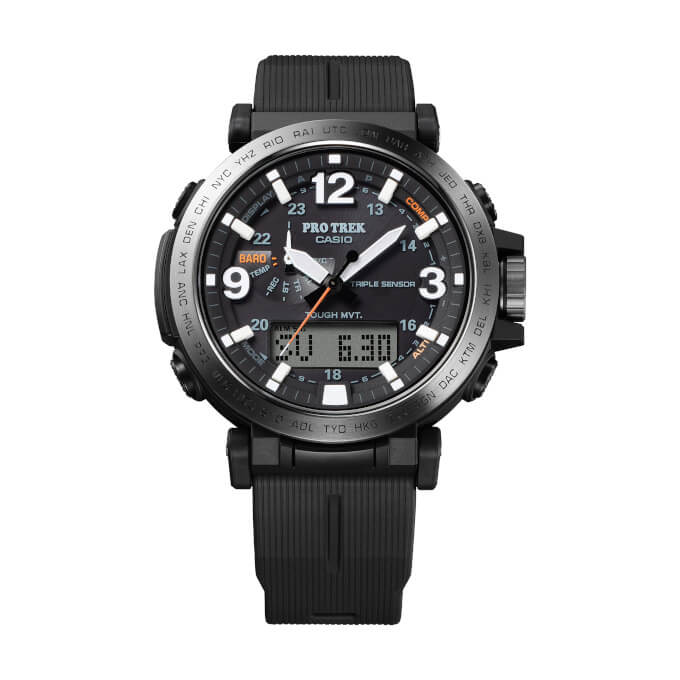 Pro Trek PRW-6621Y-1: