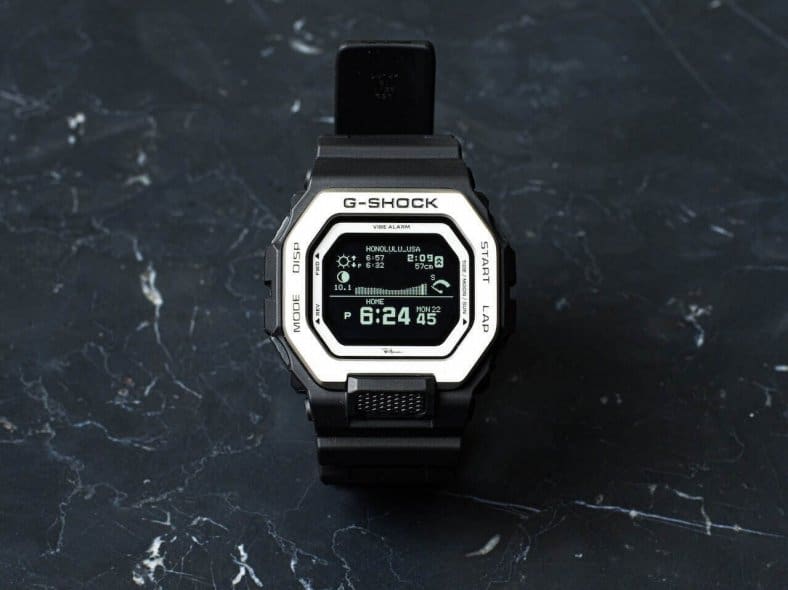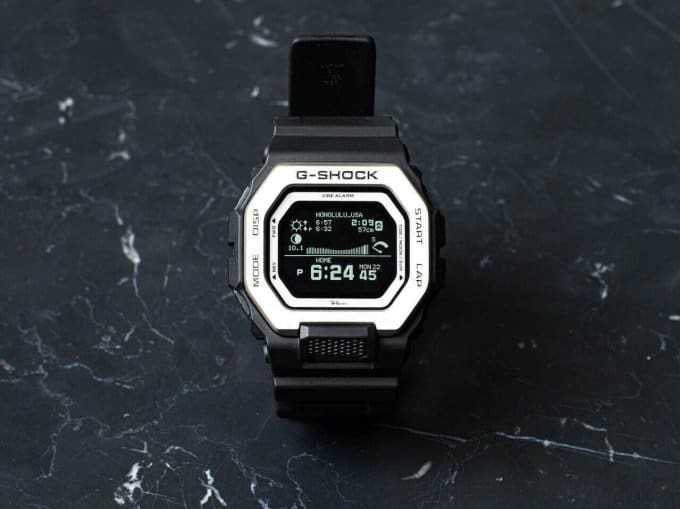 Ron Herman, the Southern California-based clothing brand that has over twenty stores in Japan, regularly uses G-LIDE surfing models for its annual G-Shock collaborations. For 2021, the base is the G-Shock G-LIDE GBX-100, which makes it the first limited edition GBX-100.
The watch looks similar to the standard GBX-100-1 with a black band and body. Ron Herman collaborations are known for their minimalism, and the main customization here is a white border between the display and stainless steel bezel featuring a small Ron Herman logo on the lower section. The logo also appears engraved on the stainless steel case back.
Pre-order sales will begin on 13 March 2021 (12:00) in Japan at ronherman.jp (Japan shipping only). The price is 27,000 JPY plus tax, with delivery scheduled for late March.
The GBX-100 is the top G-LIDE model and one of the most advanced G-Shock watches, featuring a high-resolution MIP LCD display, Bluetooth smartphone link, advanced tide function and moon data, step counter, sunrise/sunset time, world time, stopwatch, interval timers, four alarms, smartphone messaging notifications, vibration alerts, and auto LED light.