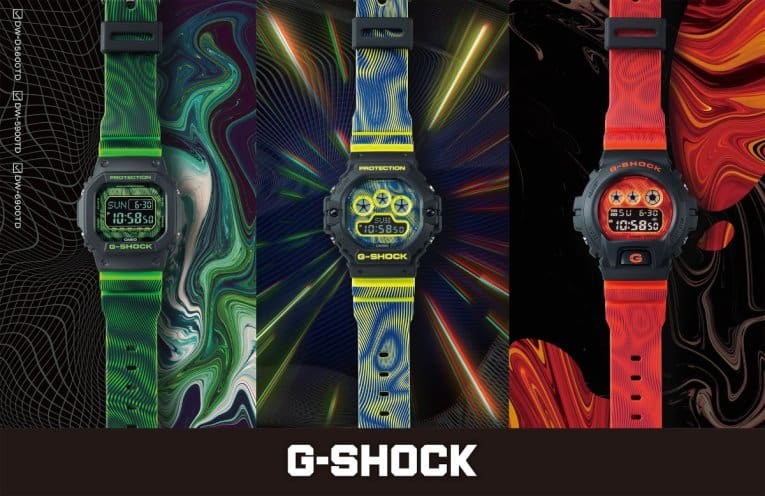 After a flurry of colorful series recently, one might expect G-Shock to get back to basics with more utility-like colors. One would be wrong. The upcoming Time Distortion Series, just revealed by Casio on social media, is very colorful and trippy. Each watch has a psychedelic-like moiré pattern on the face and band that gives the impression of time and space distortion and general trippiness.
Models include the green DW-D5600TD-3, blue and yellow DW-5900TD-9, and red DW-6900TD-4. The DW-D5600TD is an interesting inclusion, as this is an uncommon model with more functions and longer battery life than the DW-5600. We haven't seen a DW-5900 since last year and DW-6900 releases have been scaled back recently, so this series is a good opportunity to get all of these classic digital models back in the spotlight. In Japan, each watch has a tax-included retail price of 16,500 yen.
Follow Casio G-Shock at facebook.com/CASIOGSHOCK and instagram.com/gshock_casio_official/.
G-Shock DW-D5600TD-3: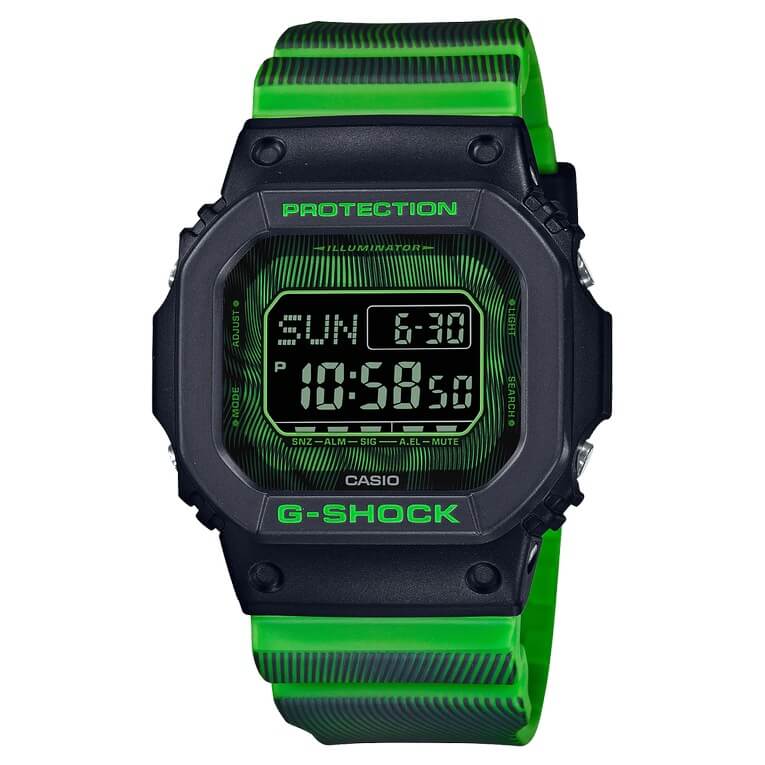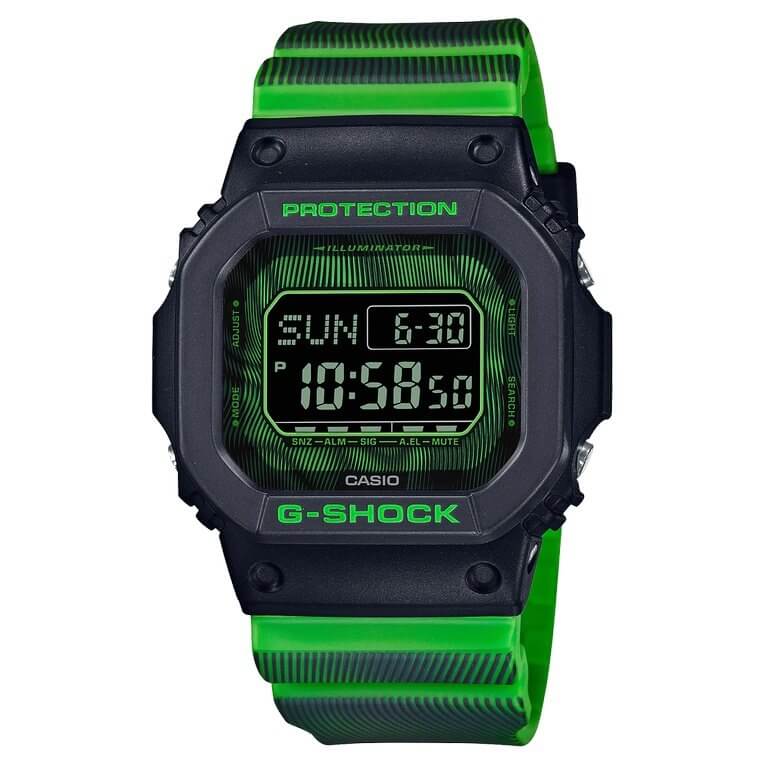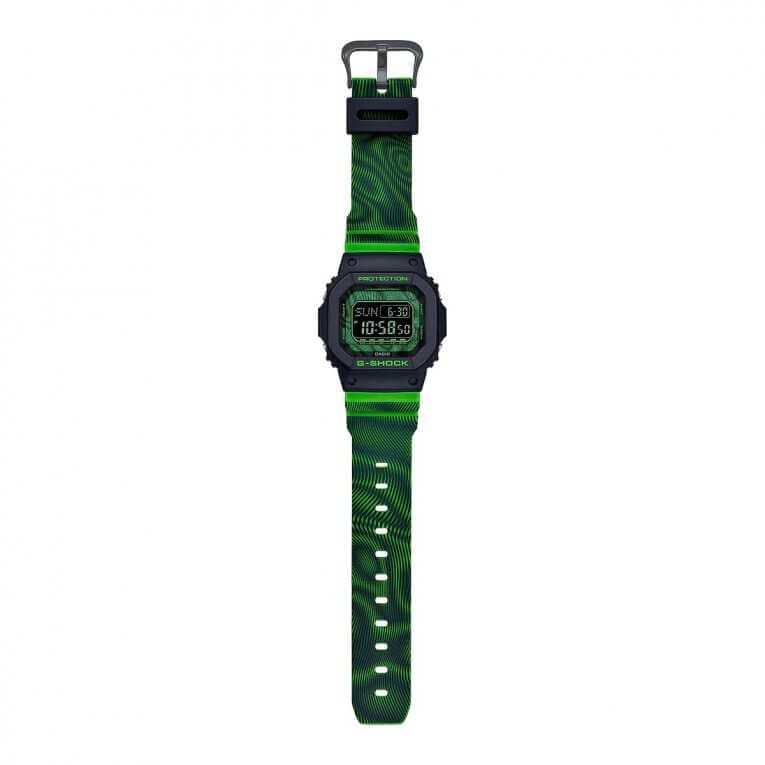 G-Shock DW-5900TD-9: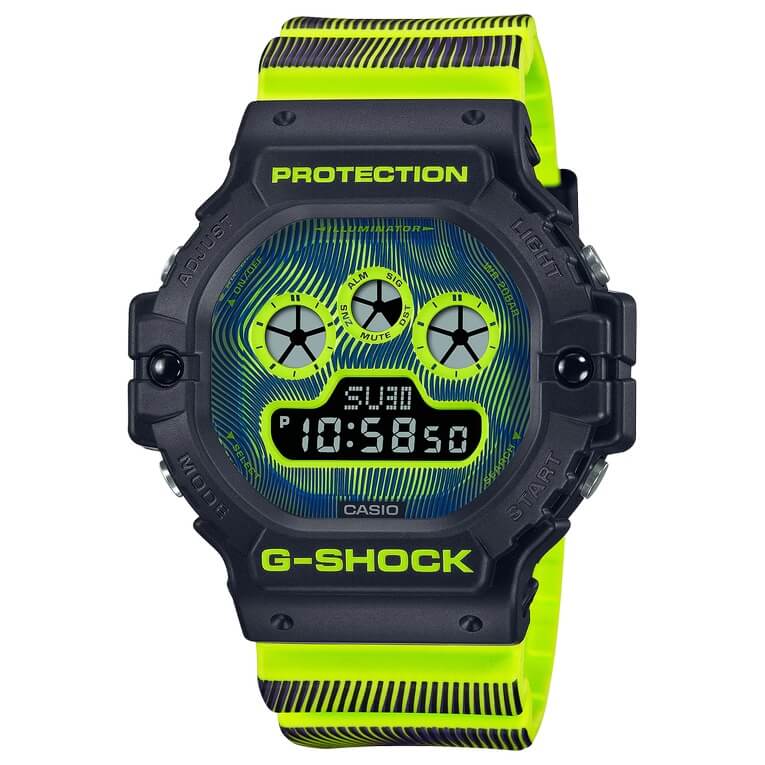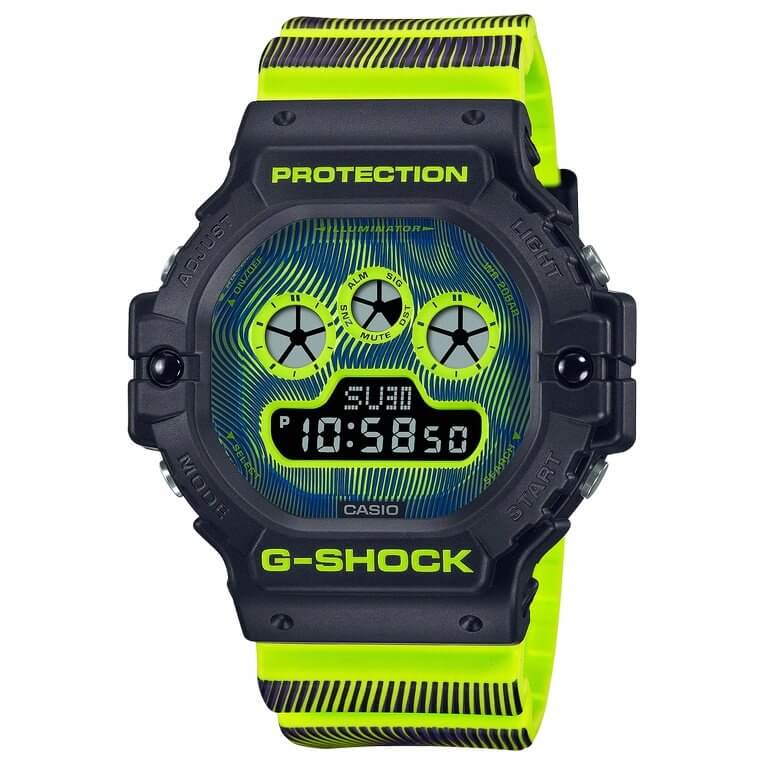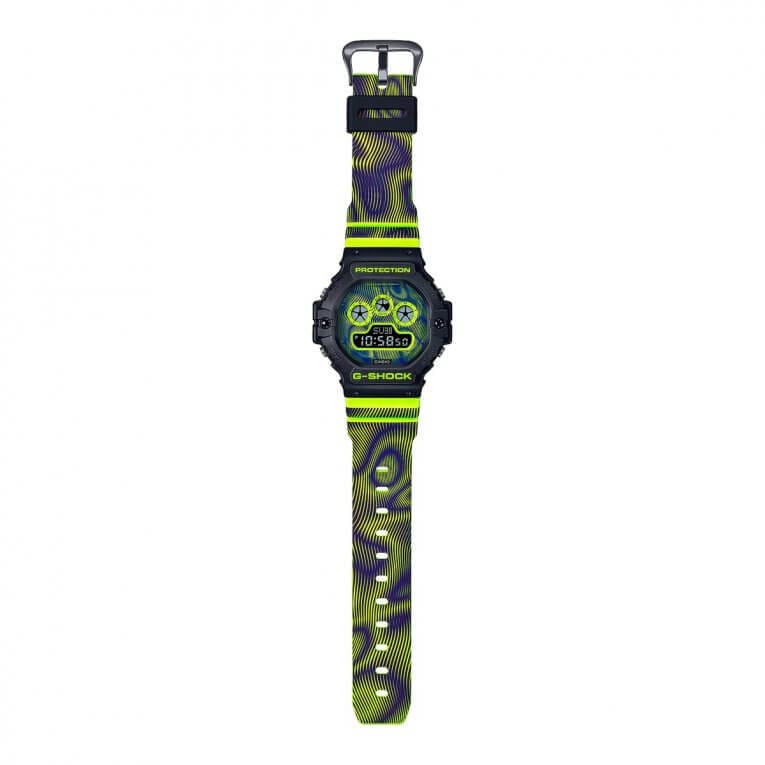 G-Shock DW-6900TD-4: