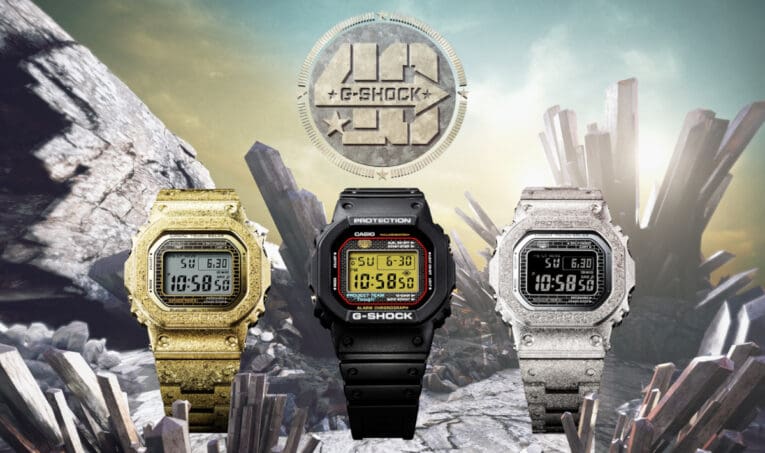 The limited edition G-Shock 40th Anniversary Recrystallized Series honors the first G-Shock model from 1983 with the stainless steel cased DW-5040PG-1 (middle) and the full metal stainless steel GMW-B5000PG-9 (left) and GMW-B5000PS-1 (right). The DW-5040PG-1 is styled after the DW-5000C-1A and features a screw-back metal case with a resin bezel and band made of biomass plastics. The gold GMW-B5000PG-9 and silver GMW-B5000PS-1 feature a deep layer hardening treatment with three times the hardness of regular stainless steel. The stainless steel also undergoes a recrystallization treatment that creates a crystal-like pattern that resembles small metal fragments with a matte texture. This process results in a pattern that is completely unique for each individual watch. For the DW-5040PG-1, the case back, buckle, and band keeper also have the hardening and recrystallizing treatment.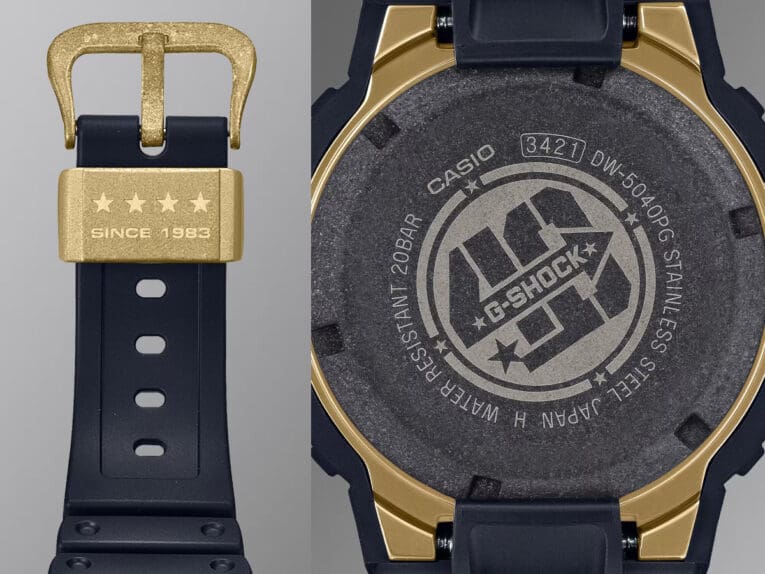 The lower left button of each watch has a star on it to represent the 40th Anniversary. The DW-5040PG-1 has the "Project Team Tough" label on the face, while the GMW-B5000P models have "Since 1983" text. Each watch also has the G-Shock 40th Anniversary logo designed by Eric Haze on the case back.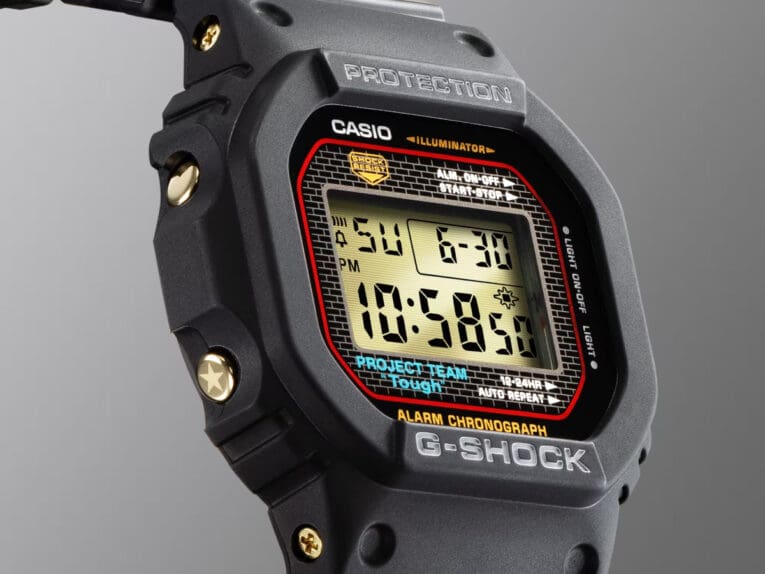 The GMW-B5000 series features Tough Solar power, Multi-Band 6 automatic radio time adjustment, and Bluetooth smartphone link. The modern DW-5000 is a battery-powered model with the same features as the DW-5600.
In Japan, all three models will be released on April 21, 2023. The GMW-B5000PG-9JR and GMW-B5000PS-1JR have a retail price of 121,000 yen each (including tax). The DW-5040PG-1JR has a retail price of 38,500 yen (including tax). All three models were also announced for an international release, with more information for other regions forthcoming.
G-Shock DW-5040PG-1: The DW-5040PG-1 has a similar color scheme as the original black and red DW-5000C-1A but with gold ion plated buttons and screws and a gold-tinted LCD display. The stainless steel band keeper is also a special anniversary feature.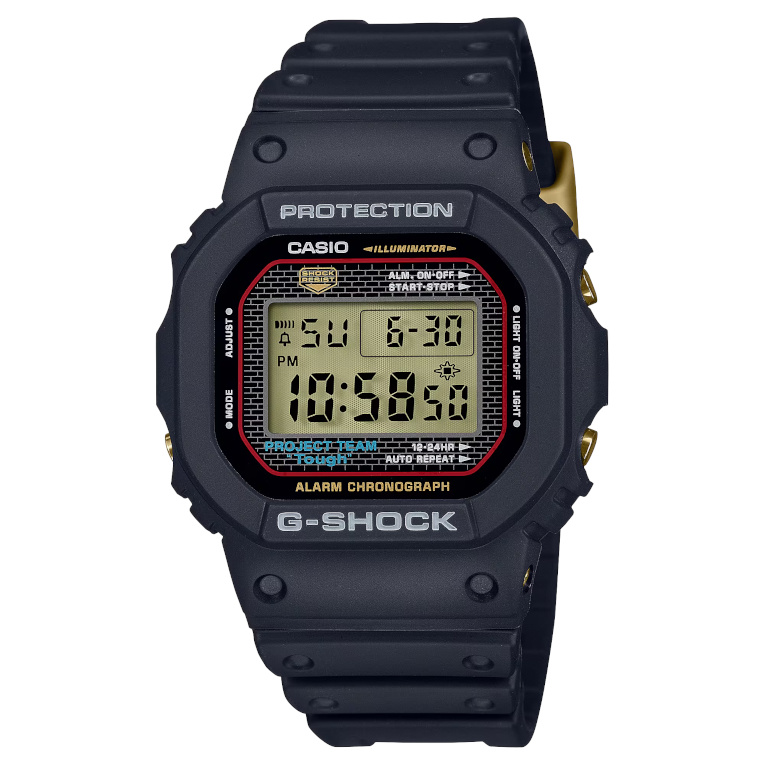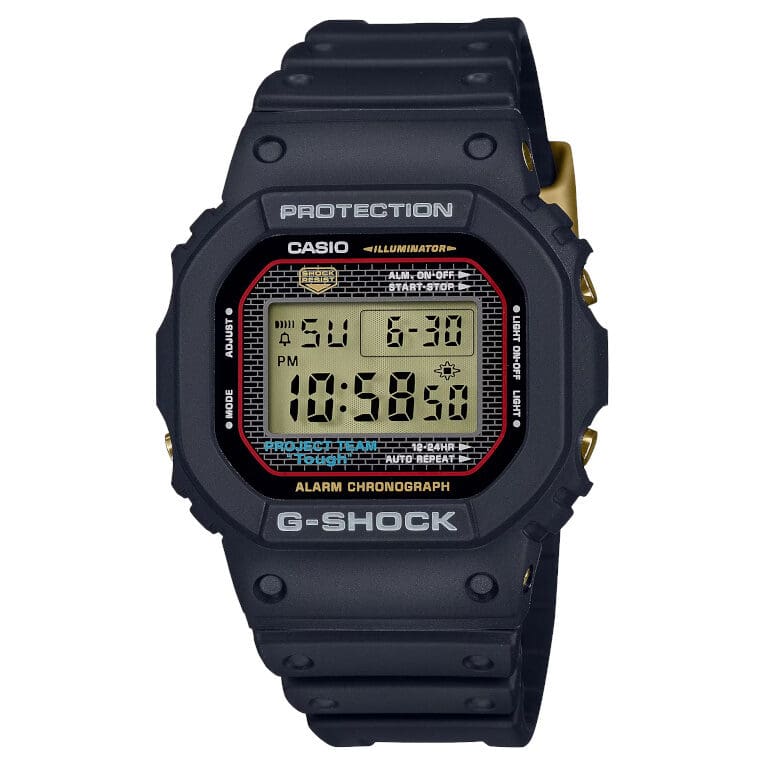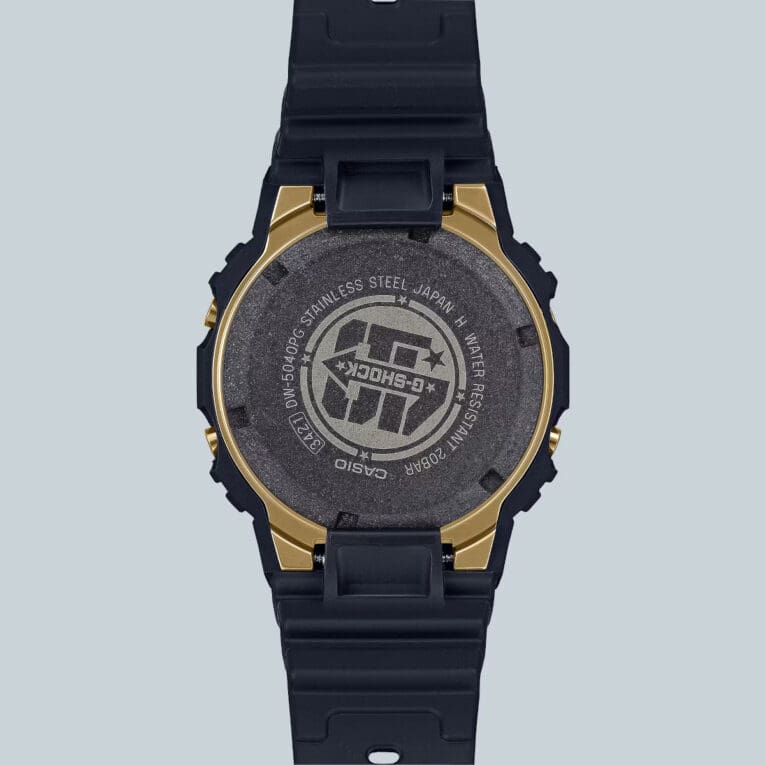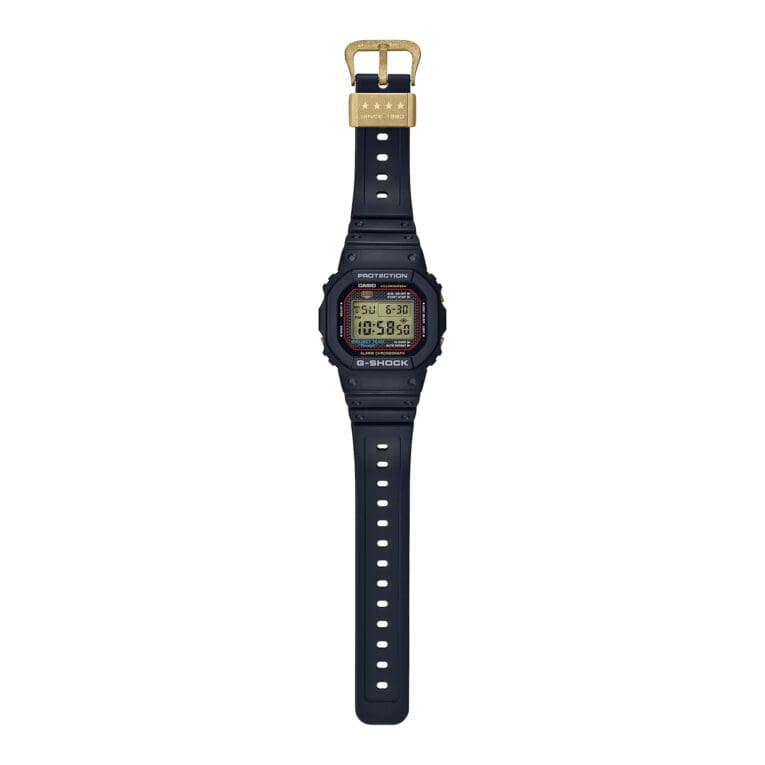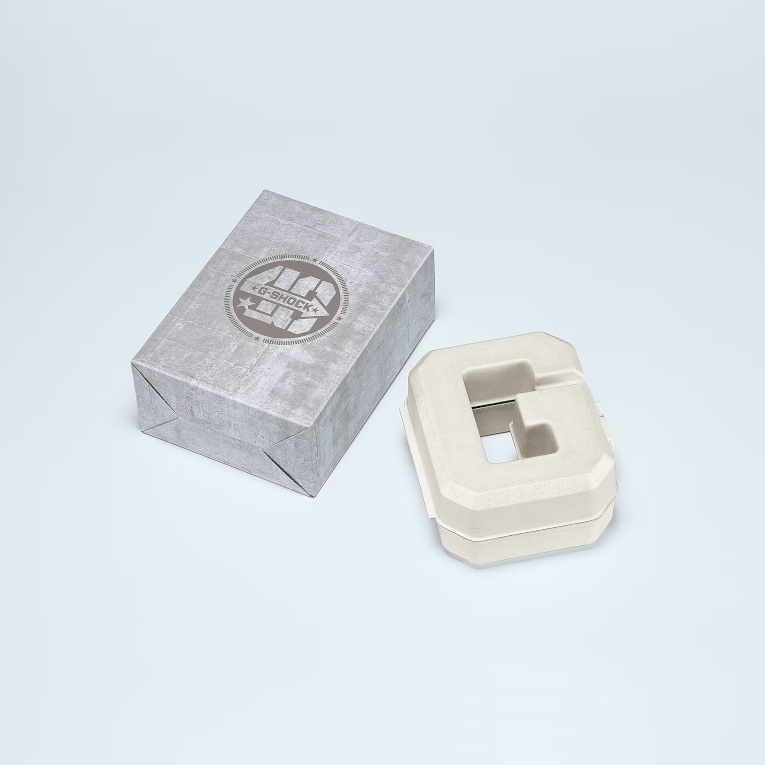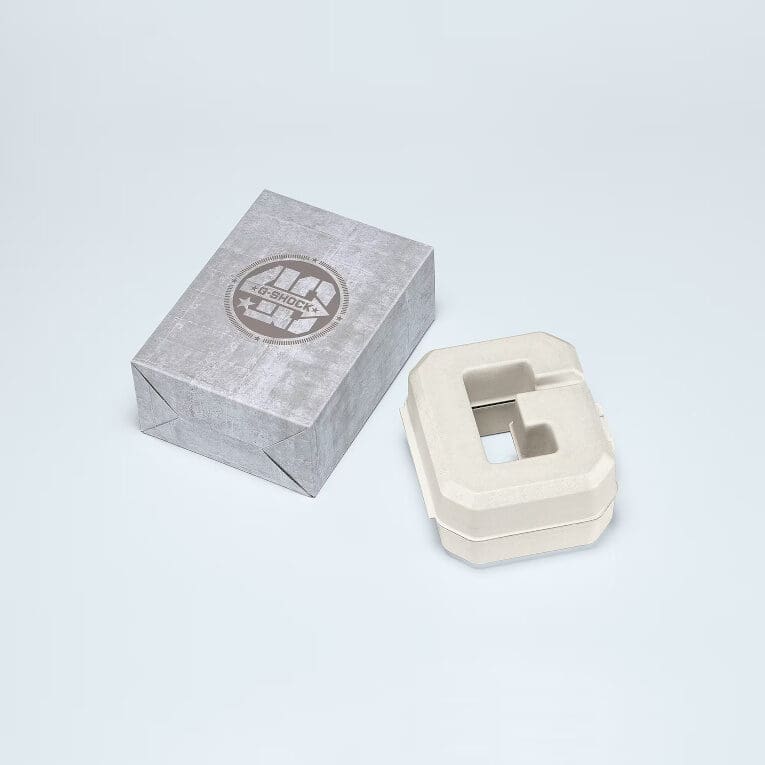 G-Shock GMW-B5000PG-9: The GMW-B5000PG-9 is the first gold GMW-B5000 model with a positive (non-inverted) LCD display since the limited GMW-B5000TFG-9 from 2018. The GMW-B5000P models have the same dimensions (49.3 x 43.2 x 13 mm) and weight (167 grams) as the GMW-B5000D-1.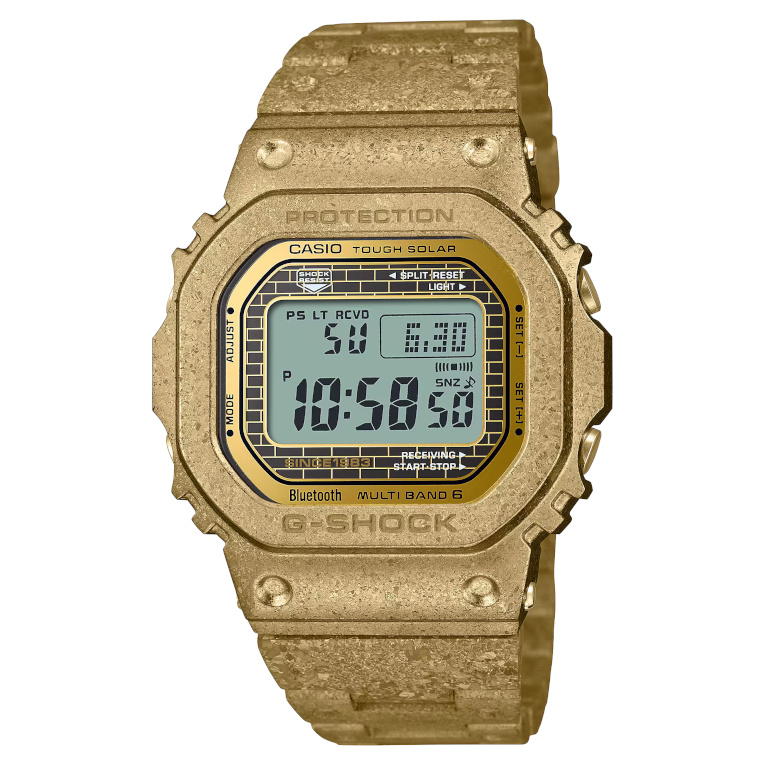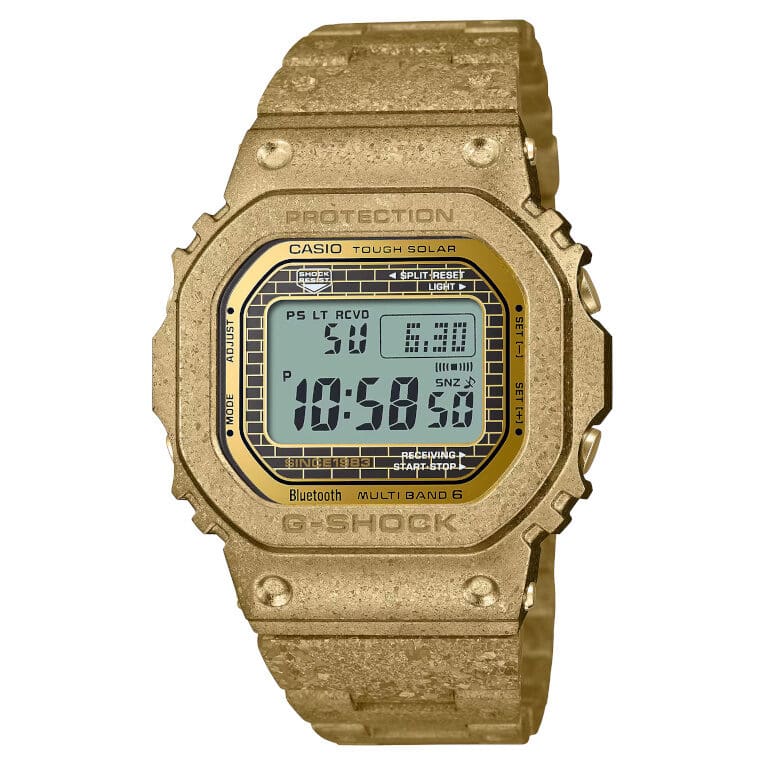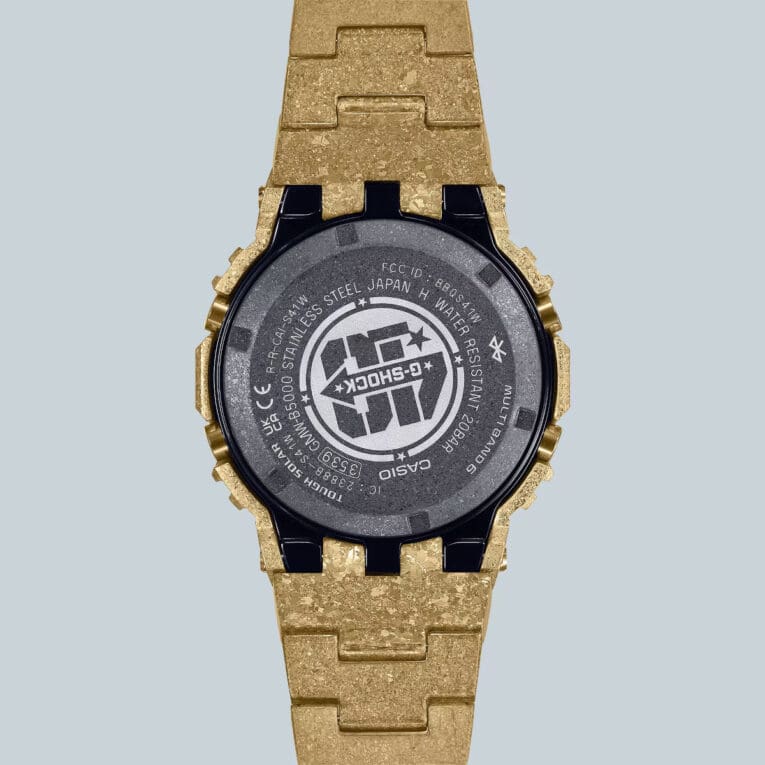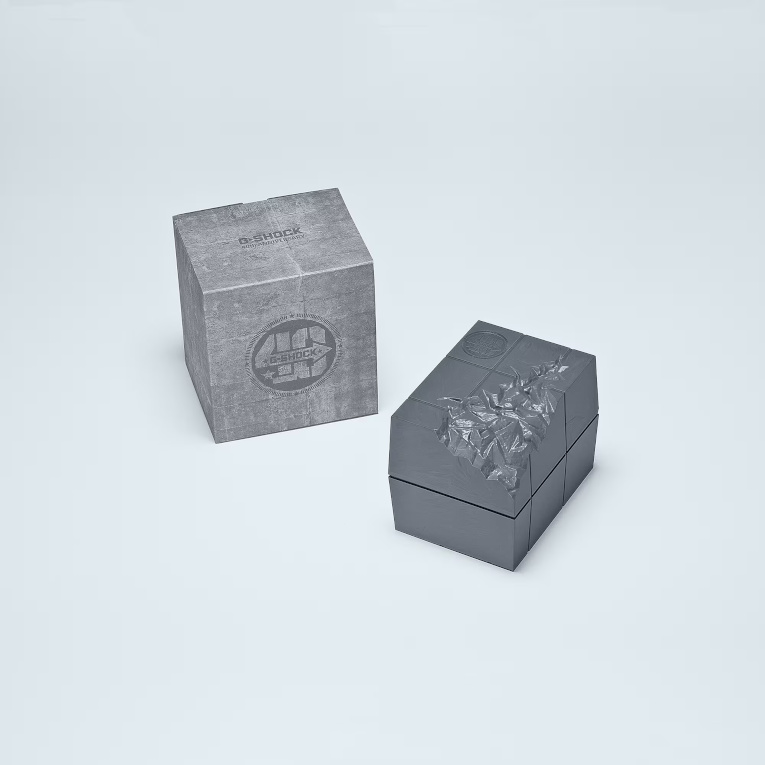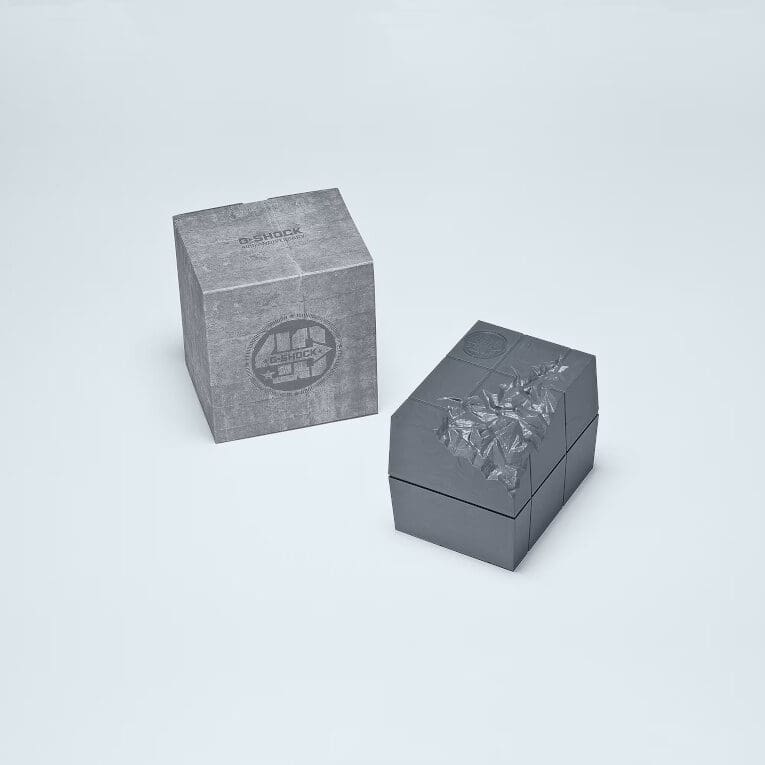 G-Shock GMW-B5000PS-1: Silver with inverted LCD display.