What do Michael Jordan and G-Shock have in common? They both came up in the same era, and his original Nike Air Jordan sneakers from 1985 had a black and red color scheme like the DW-5000C-1A, one of the two debut G-Shock models from 1983. Black and red would go on to become the signature G-Shock brand colors and are often seen in the standard models and special color series. In 2011, G-Shock released three watches in collaboration with Jordan Brand, featuring the iconic Jumpman logo.
The Air Jordan sneaker was released in 1985, and it can be credited with not only enabling a then small Nike to grow tremendously, but also with creating a sneaker craze that became an entirely new fashion culture around the world. Both Air Jordan and G-Shock hold a special place in the history of streetwear, and many young men growing up in the 1980s and 1990s owned both. As with G-Shock, there are current models that are similar to the original in design and style, known as the Jordan 1 line.
Here are six G-Shock watches that match the original Air Jordan sneakers.
G-Shock GW-M5610RB-4: Red bezel, black band, red band keeper. This retro-looking G-Shock has upgraded features like Tough Solar power and Multi-Band 6 automatic time syncing.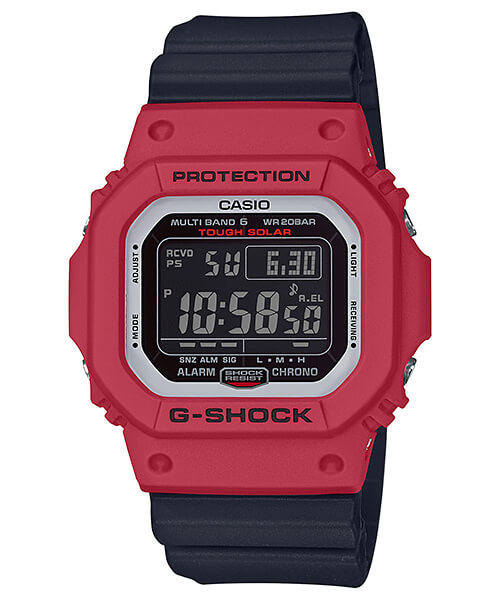 G-Shock GA-110HR-1A: Black bezel and band, dual-layer band with red inner layer, red accents. The red inner band can be seen from the side, providing an interesting contrast with the black outer layer.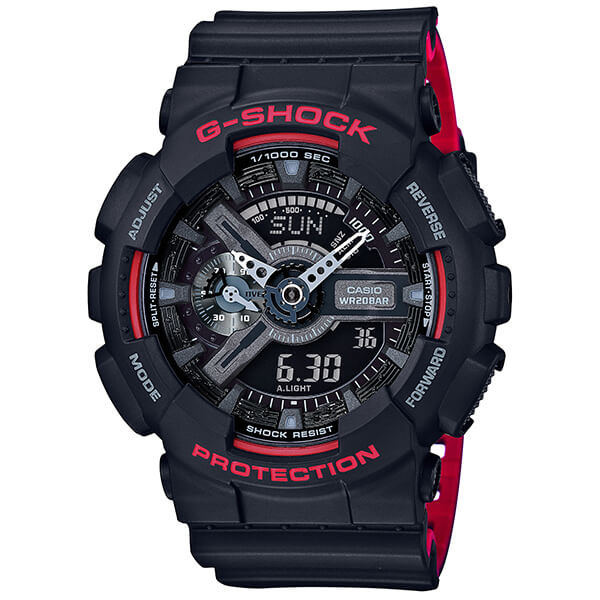 G-Shock GBD-800-1: Black bezel and band, red accents. This G-SQUAD model includes special fitness features like a step counter and interval timers, and it also has Bluetooth connectivity to keep track of your data and easily adjust the watch's settings with a smartphone.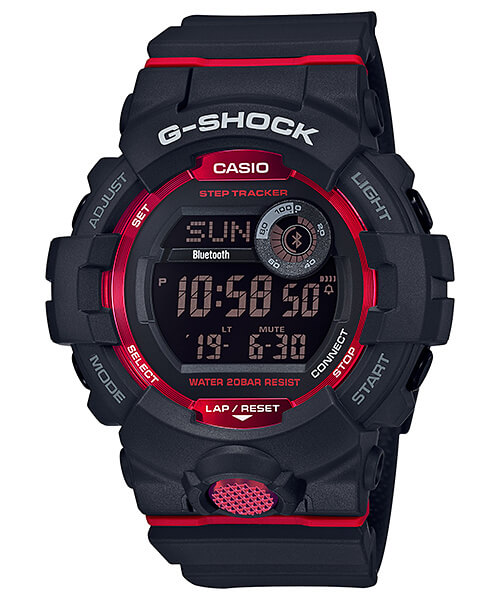 G-Shock GA-700SE-1A4: Black case and band, red inner band, red accents. The red accents surrounding the dial and markers give this watch an electric appearance.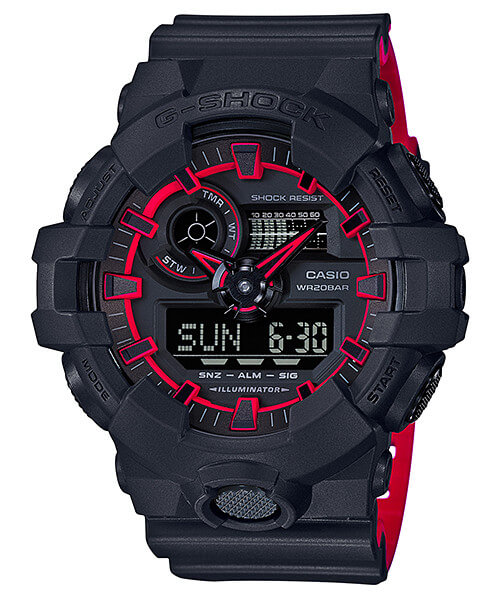 G-Shock G-100-1BV: Black bezel and band with red lettering. Though this basic model lacks some features, its simplicity is the point.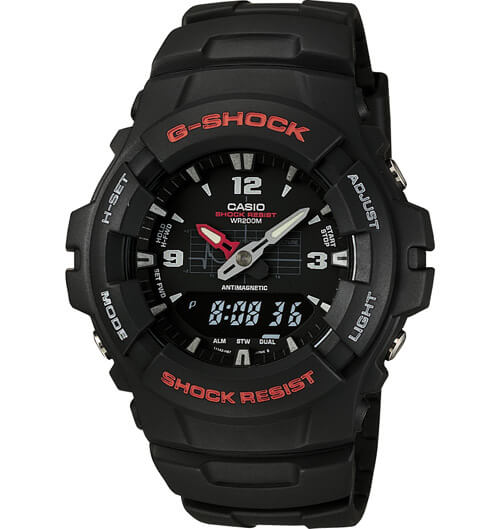 G-Shock GW-B5600AR-1: Black bezel and band, red display and accents. This model has an advanced Bluetooth-equipped module, solar power, and a striking red-tinted display.