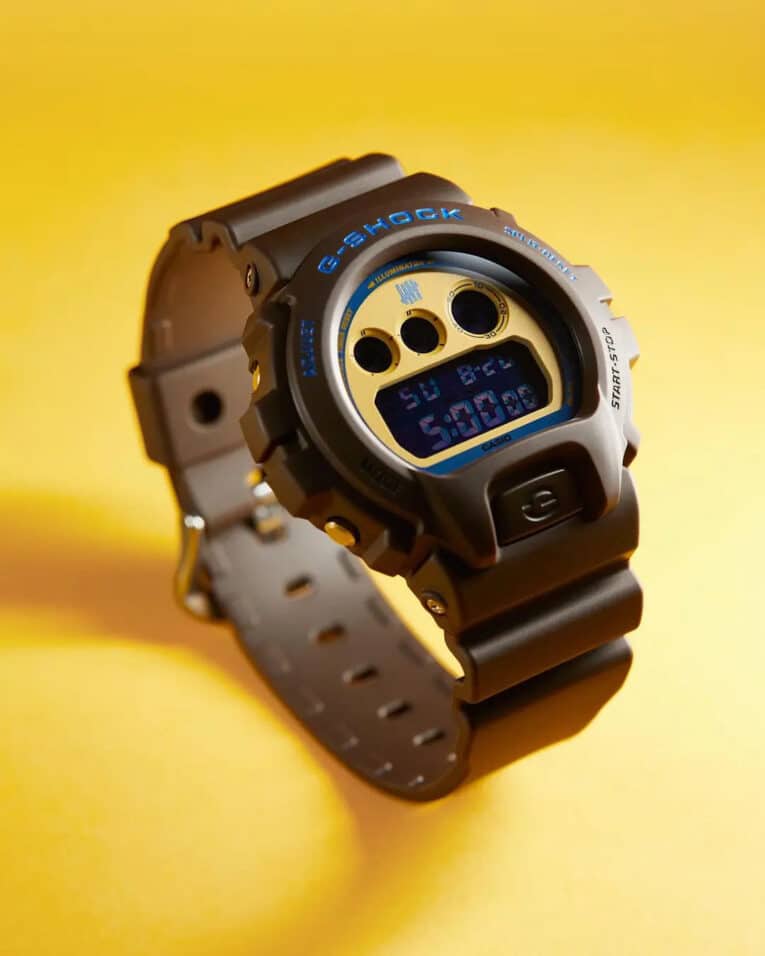 Los Angeles-based sneaker and streetwear boutique Undefeated and G-Shock U.S. teased an upcoming collaboration on Instagram. A video shows a DW-6900 watch with a yellow face and blue bezel lettering. The text of the post states "UNDEFEATED x G-SHOCK" and "8.19.23," suggesting that the watch will be released on August 19, 2023.
Globally recognized as a trailblazing retailer and brand in sneaker culture which produced many coveted collaborations, Undefeated was founded in 2002 and operates retail stores in the United States, Japan, and China. In 2005, Undefeated was the first sneaker boutique to design an exclusive collaboration with Jordan Brand, which used the Air Jordan 4 as a base.
Both the American and Japanese Instagram accounts of Undefeated posted the same teaser, so the watch is expected to be available in both countries.
Update: The G-Shock DW6900UDCR23-5 is now available at Undefeated for $190. According to pictures at Undefeated, the watch has a brown bezel and band and also includes a black NATO-style cloth band. The watch is also available at Undefeated Japan for 35,200 yen, but the cloth band is not pictures on the Japan website.
DW6900UDCR23-5 at Undefeated U.S.A. Site (undefeated.com)
DW-6900UDCR23-5 at Undefeated Japan Site (undefeated.jp)